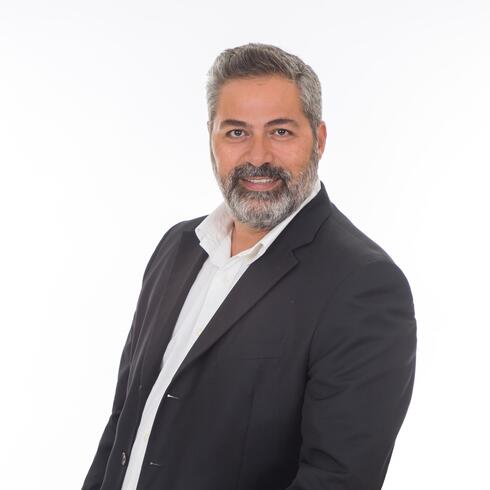 Galil-based Israeli start-up Zero Candida reports 99.99% success rate in breakthrough Candida treatment, starts crowdfunding
In Moshav Dalton in the Galil Israeli start-up, Zero Candida has reported pre-clinical success in treating Candida, the fungal yeast infection affecting 75% of women worldwide. Trial results have proven 99.9999% eradication of the infection at an impressive speed. The company has recently started crowdfunding, inviting all Israelis to invest in the company. What's the next stage towards launching the product? How can you share in Zero Candida's success?
Three out of four women are affected by Candida at some time during their lifetime. This fungal yeast infection attacks the female reproductive system, severely impairing their quality of life which, in extreme, cases can prove debilitating. Until now, Candida treatment has generally entailed anti-fungal lotions and medications that relieve the symptoms but have been unable to address problem at its root.
In their search for a drug-free solution, Zero-Candida has now developed an innovative electronic device that projects light at designated frequencies designed to eliminate the fungus. The POC results - eliminating 99.99% of the fungus in a mere three hours - surprised even company CEOs.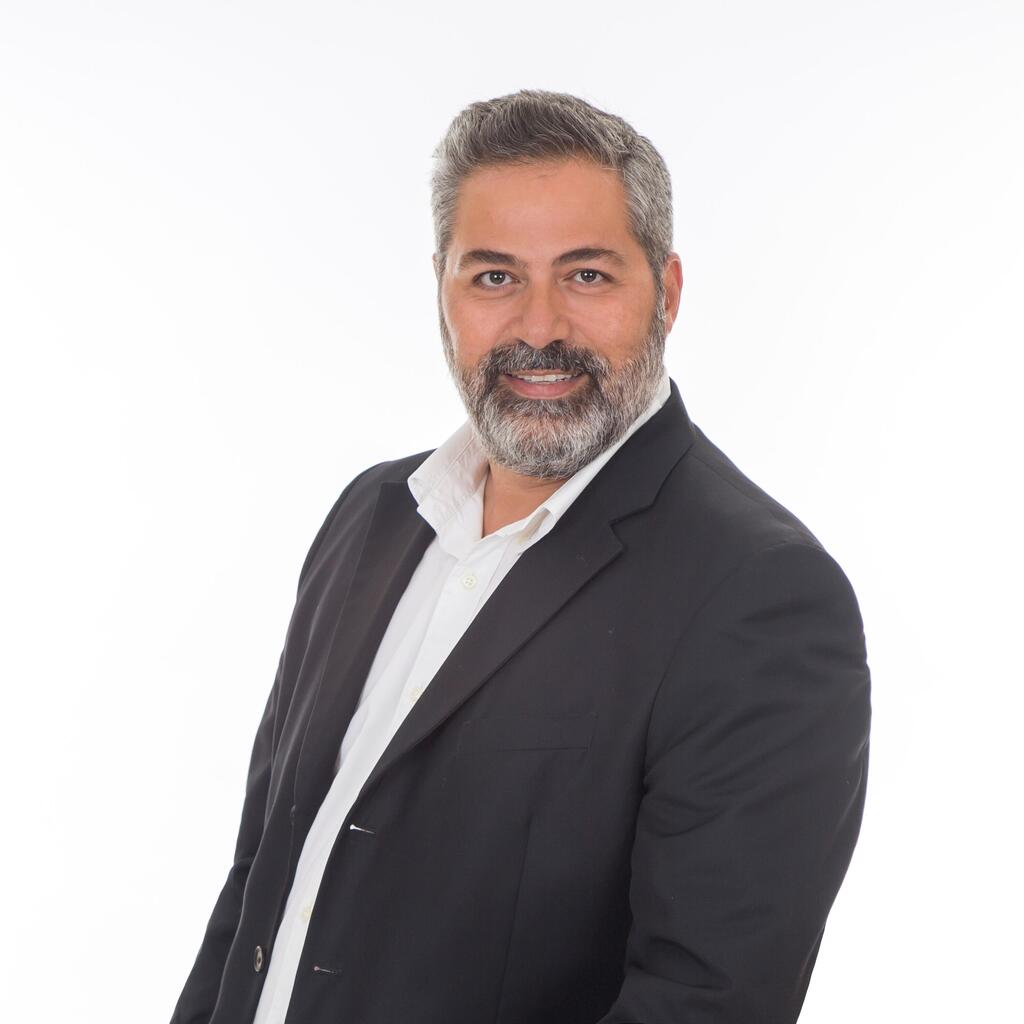 With a target demographic of 3 billion women worldwide, and a market with a turnover of $20bn a year, predicted to grow to $30bn, the product clearly holds enormous potential. For both company entrepreneurs and the specialists involved, these trials are good news that can improve the lives of billions of women all over the world.
Specialists from Israel and all over the world have taken part in this innovation:
Company founder and owner,
Eli ben Harush
, is a serial entrepreneur behind successful start-ups that have recently floated on the world's stock exchanges. He tells us that "top-notch professors and professionals from both Israel across the world have joined this medical initiative targeting a market of billions of women globally."
The Chairman of the Board of Directors of the Company is
Prof. Ehud Davidson
, has served as Meir Medical Center Kupat Holim Klalit director, Israel's largest health organization providing over half of the country's health services.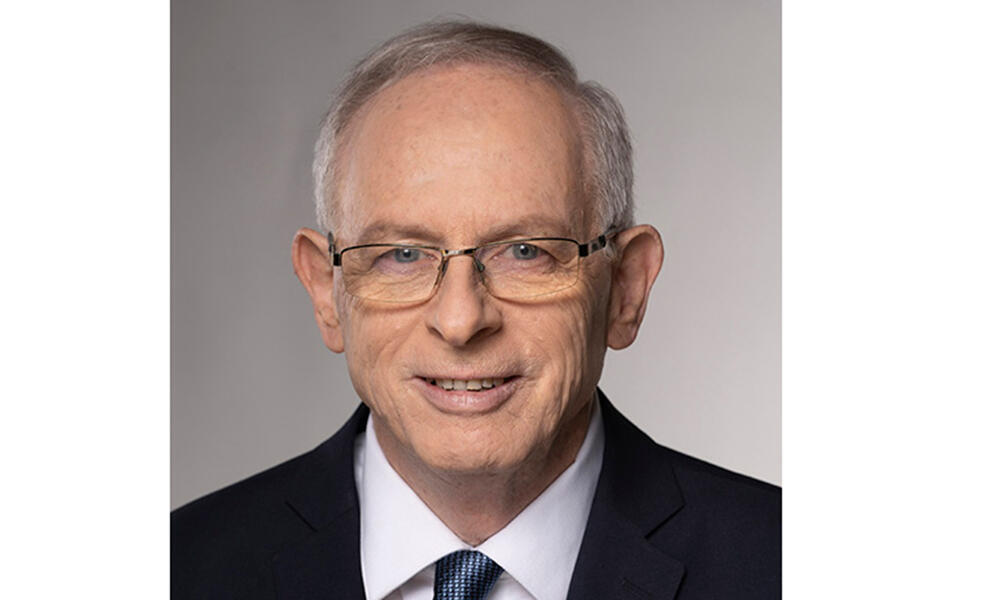 Director of the Department of Obstetrics and Gynecology at the Rabin Medical Center (Beilinson),
Prof.
Osnat Walfish
heads the company's scientific and clinical committee on which
Prof. Tal Biron
, Chairwoman and Director of the Obstetrics and Gynecology Division at the Meir Medical Center also serves.
Prof. Davidson tells us that "It's a great honor for us to have in our team Profs. Walfish and Biran, who each manage departments in this extremely demanding field. They're both highly respected professionally. With their teams, they treat women daily – so they're familiar with the treatments currently available, and keen to find a treatment to relieve their patients' ongoing suffering."
Further members of the committee include biologist,
Dr. Irene Zeitoun
, who holds a PhD in Neurophysiology and
Dr. Susan Alpert
, former Senior VP Chief Regulatory Officer of Meditronic who worked at the US FDA for over a decade and specializes in strategies needed to place medical devices on the market."
Another partner is
Dr. Asher Holze
r who has spent 30 years in the Medical Device industry companies, serving as director and CEO for numerous companies that have issued shares on NASDAQ.
The light that eradicates the fungus at record speed with no side effects
Zero-Candida is a unique treatment and the first of its kind using controlled blue light technology. The treatment is conducted using a tampon-like device that medical specialists believe provides an optimal solution for completely eradicating the fungus and preventing its recurrence.
As we all strive to improve our health without the use of chemicals, blue light has been in medical use for decades. Initial pre-clinical trials recorded a 99.9999% eradication of fungal colonies in under three hours.
"The device is based on smart technology that distributes light and a sensor which gathers and conveys data" Ben Harush, serial entrepreneur and owner of four separate start-up companies tells us: "The technology and the sensor itself are both patented and together they provide focused and very precise treatment, supported by proven scientific data."
The success came at the experimental stage came as no surprise to the entrepreneurs, "but we were surprised that the fungus was eradicated almost completely within three hours" Prof. Davidson tells us: "The biologists, electronic engineers and medical staff have together produced "a very smart electronic panel with minimum energy use and maximum light."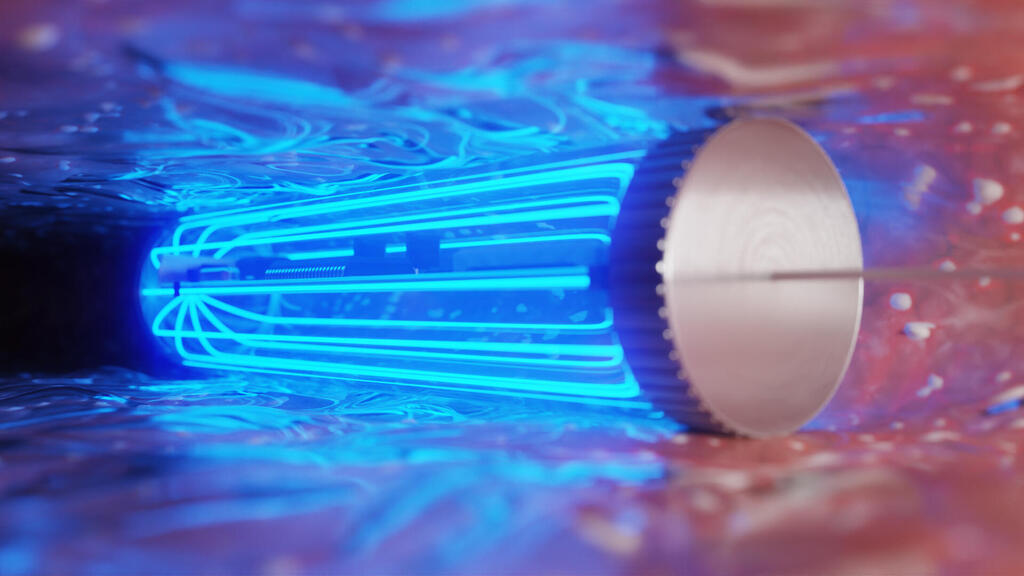 The next stage towards launching the product: Crowdfunding sharing the success with all Israelis
Zero-Candida is currently undergoing crowdfunding to advance the device for launching and marketing. Ben Harush tells us about his decision to go to crowdfunding: "Firstly, stock markets worldwide notice when there's a broad range of investors. When they see hundreds of investors believing in a company, the chances of future issue increases." Secondly, "I personally want to give all Israelis the opportunity of investing and being part of a success from a moshav in the Galil."
Ben Harush explains that investors are men and women from all sectors of Israeli society, telling us that "men also recognize the problem and lots of women have asked to be included on the waiting list for the experimental stages."
He says that the current crowdfunding aims to create an approved prototype for pre-clinical safety testing, followed by clinical testing on humans. "The plan is to start clinical testing by the beginning of 2024."
Ben Harush continues: "I was recently approached by a company that trades on NASDAQ for over $200 million, offering to buy half my company for six times what it's currently worth. I naturally turned down the offer and decided to turn to investors in the general population and I'll do everything I can to create a profit for them. I want them to come back again and again investing in my future initiatives."
Prof. Davidson exclaims that "laboratory testing far exceeded expectations, proving that our path to providing a medical solution is relatively short, so investors can expect yield relatively soon."
"At the end of the day" says Prof. Davidson "Candida is a global problem that mustn't be swept under the carpet. The infection is recurrent and can be debilitating. We offer what we believe to be an ultimate solution to a problem affecting hundreds of millions of women all over the world."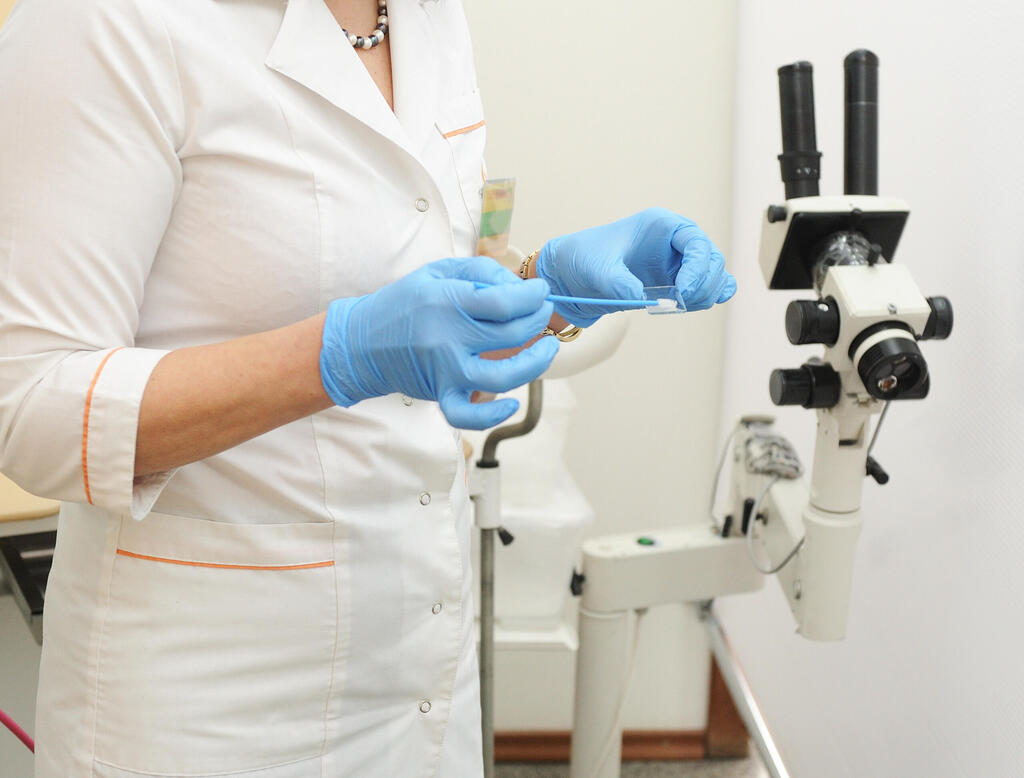 The device is set to bring gynecology into the 21st century with science-based hybrid medical care
Alongside developing a treatment process, Zero-Candida is working on creating technology that will provide hybrid gynecological medical services to communities in the developing world who currently have no access to treatment: Using sensors, hybrid medical service will facilitate remote diagnosis.
"For the most part", says Prof. Davidson "women today are examined by gynecologists just as they were 200 years ago. We've come to change that. Our aim is that, in the future, the device will be used to manage women's vaginal health."