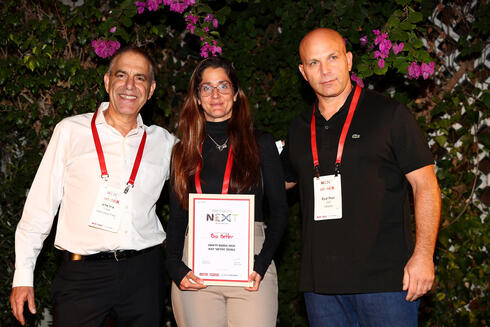 BioBetter wins FoodTech 2022 competition
The competition, which was sponsored by Calcalist and Tnuva, crowned a winner from the field of alternative protein and growth factors for cultured meat. "The combination between veteran food manufacturers and startups in the foodtech field will help create solutions for the food crisis," said Tnuva CEO
Israeli startup BioBetter, founded by Prof. Oded Shoseyov, Dr. Dana Yarden and Avi Tzur, is the winner of the FoodTech 2022 competition sponsored by Calcalist and Tnuva Ventures. The competition, moderated by CTech Editor-in-Chief Elihay Vidal, took place for the fifth year in a row. BioBetter will receive up to $100,000 for the commercial implementation of the technology in Tnuva or as an investment, and up to NIS 50,000 for advertising in Calcalist's digital outlets.
BioBetter uses tobacco plants to produce growth factors on a large scale with low costs. Tobacco plants are self-regulating and maintain their own sterility, produce growth factors and store them until harvest. BioBetter operates fields in open areas that enable a quick, efficient and flexible response to market needs, and do not require any capital investment in infrastructure. The tobacco plant has significant advantages as a bioreactor - it grows quickly, accumulates a large mass and is able to provide up to four crops a year. Tobacco easily accepts the transformation of expression systems, and is able to express and produce large and complex proteins. The plants are environmentally friendly, need only light, water and air and grow in open fields. Together with BioBetter's innovative production technology, they can significantly reduce the required investment in infrastructure, equipment and ongoing operations and enable the production of large quantities.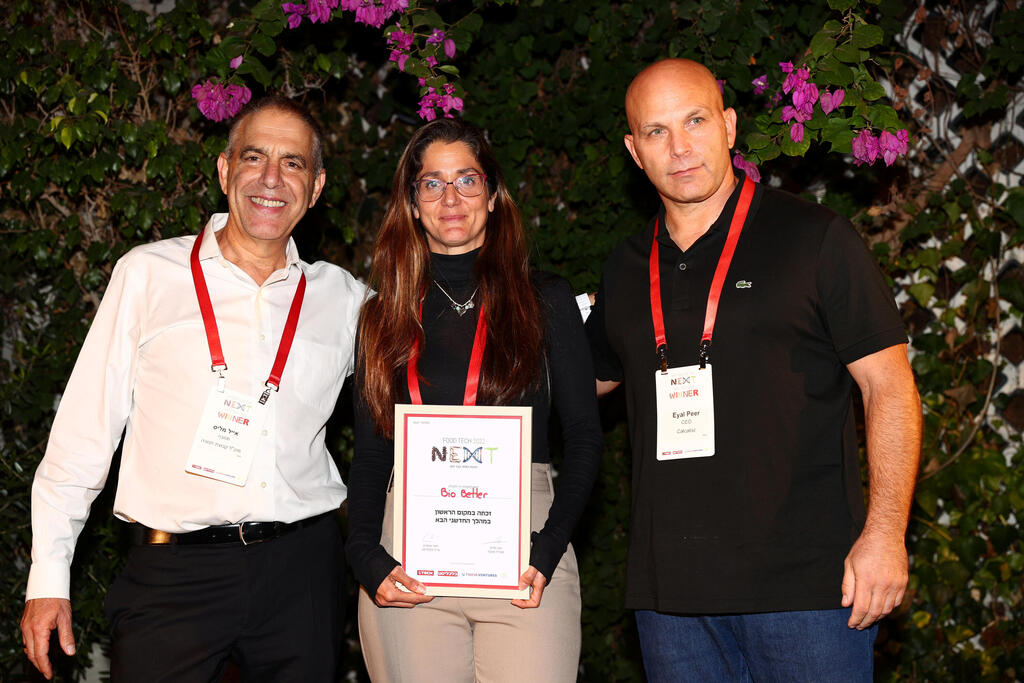 The company, which employs 27 people in Kiryat Shmona, is in the pilot phase. To date, it has raised $16.5 million, from JVP, Alfa Capital, Galil Ofek Incubator, Milk & Honey Ventures, Israel Innovation Authority.
The other five companies that reached the finish line were: Eggmented Reality, which operates in the field of producing protein ingredients for food manufacturers; Meala, which works to create healthier, better-textured, and environmentally friendly plant-based meat substitutes; E-FISHient Protein, which develops cultured fish meat; EXOSOMM, which develops nutritional solutions containing exosomes, microRNA-carrying nanoparticles that are naturally found in mammalian milk; and Watersight, which operates in the field of monitoring and sensing, with its AquaRing used to monitor the quality and safety of water and process fluids.
"The combination between veteran food manufacturers and startups in the field of foodtech will help create solutions for the food crisis. Tnuva provides startups with its rich knowledge and experience in research and development, and access to global markets," said Eyal Malis, CEO of Tnuva. "The large and veteran manufacturers bring with them knowledge, many years of expertise and infrastructure and thus constitute the best platform for innovation for the entrepreneurs. The very meeting between the entrepreneurs and the manufacturers leads to new ideas and the solving of existing challenges."
Wu Tonghong, chairman of Bright Food spoke in a video: "Food safety and quality assurance are of great importance nowadays. The global food industry will face challenges such as population growth, climate change, etc. All of these lead us to a future where food supply will not keep up with demand. Development and innovation of food and agriculture technology is more important than ever. Research and development, high-tech and technological innovation are the best solutions. The development of today's technologies will help establish a climate-resistant agricultural production system, improve the efficiency of resource utilization, and give us a green, healthy and sustainable living environment. Tnuva Israel and Bright Food China are national food companies, both companies aim to provide good and sustainable food to more people and families."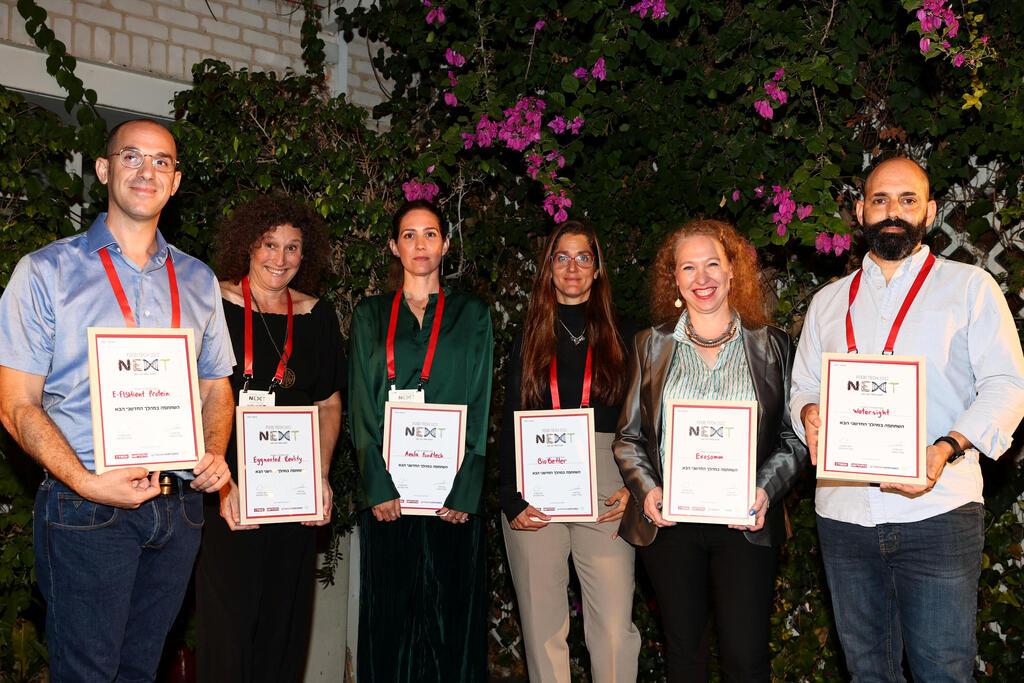 Calcalist CEO Eyal Peer: "We believe that the participants in the competition are able to bring about significant technological breakthroughs and produce solutions that are essential to the food industry - and thus to the population of the entire world. I have every hope that our cooperation with Tnuva advances us even just a little towards a better future."
The judges for this year's competition were: Yoel Esteron, publisher of Calcalist; Eyal Malis, CEO of Tnuva; Yuval Zehira, Chief Investment Officer, Leumi Partners; Haggai Schreiber, Chief Investment Officer, The Phoenix Holdings; Ori Keren, Partner and Chief Investment Officer, More Provident Funds; Shay Cohen, Chief Innovation Officer & GP, Tnuva Ventures; Noga Sela-Shalev, CEO of Fresh Start Foodtech Incubator; Dr. Michal Halpert, Academic Engagement Manager, GFI Israel; Orit Marom Albek, Chairman of the Investment Committee, NevaTeam Partners; Hanan Brand, Vice President of the Startup Division, Israel Innovation Authority. Haim Gavrieli, chairman of Tnuva; and Ron Zadok, audit partner and head of food-tech and ag-tech at KPMG Somekh Chaikin.