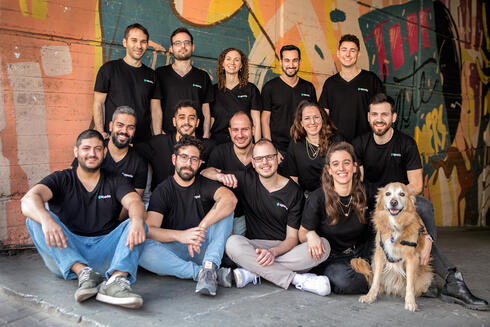 Aporia raises $25 million Series A to make AI ethical and responsible
The Israeli startup's customizable ML observability platform enables data science and machine learning teams to monitor, debug, explain and improve their machine learning models and data
One day after investing $150 million in Israeli Unicorn CHEQ, venture capital giant Tiger Global is investing in another Israeli startup, this time leading a $25 million Series A in Aporia. The startup has developed an observability platform for machine learning. The round also included participation from Samsung Next, and existing investors TLV Partners and Vertex Ventures. The announcement comes just ten months after the company's $5 million Seed round, bringing Aporia's total amount raised to $30 million.
In an interview with Calcalist, Liran Hason, CEO and co-founder of Aporia, explained how his company helps its clients avoid AI-related problems. "AI is everywhere and like any software it has bugs and it does not work properly and when it has glitches they can have a very high price. We are a system for detecting and correcting such faults. For example, our product is working with a financial customer that uses AI to provide loans that tests whether the person is eligible to get a loan. In one case one of the information providers was not available and because the information was not available there was no credit history so it refused the people requesting the loan. Without a system like ours they would not have identified the problem for a long time."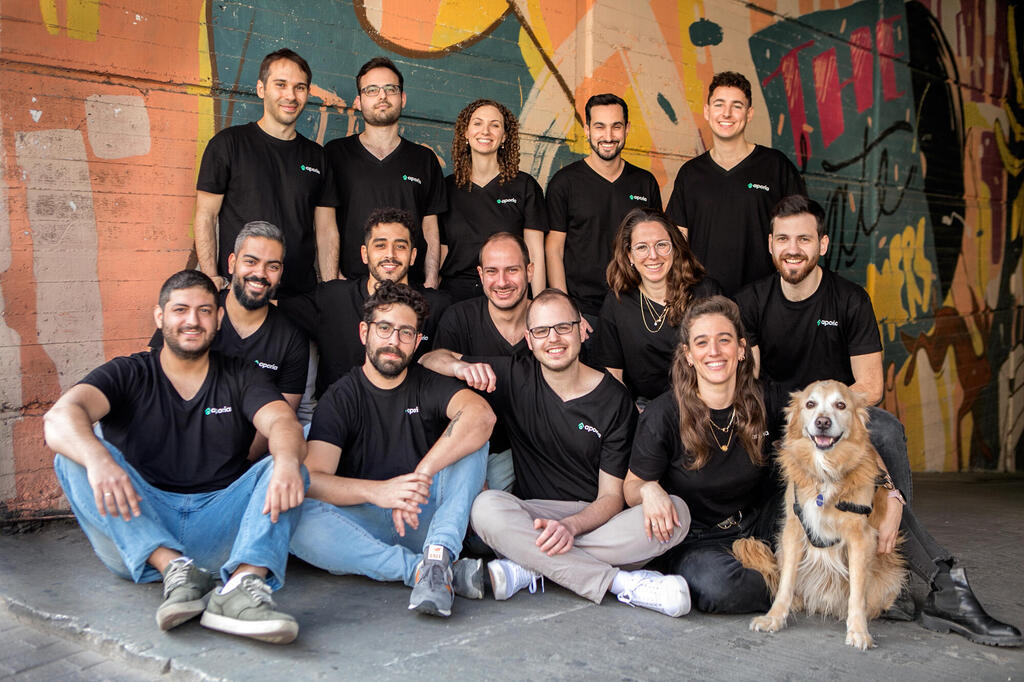 Hason, the CEO and co-founder, established and managed a number of projects in his youth, including independent development of a new programming language in Hebrew and a system for biometric identification according to the eye's iris as part of the Weizmann Institute's Excellence Program. He led a team that won the Israel Security Award as part of his military service in Unit 81, and became one of the first employees at Adallom. After its acquisition by Microsoft, he joined the investment team of Vertex Ventures. Aporia has offices in Israel and the United States, with the company's headquarters located in Tel Aviv.
The current funding round will allow Aporia to continue to accelerate development and growth processes and expand into additional markets. The company currently has 20 employees and plans to triple its number by the end of 2022 and recruit dozens of employees in Israel and the United States. "We have 20 employees today and we will recruit more employees in the coming year including sales people in the United States, a marketing team and a product team. We will reach 60-65 employees by the end of the year globally. We have a huge demand for our services and I must support it," says Hason.
Tools for monitoring the performance of AI models are a critical part of the transformation processes that organizations go through and according to research by Markets & Markets, the AI ​​infrastructure market is expected to grow to a value of $79.3 billion by 2026. However, according to Gartner, about 2/3 of AI projects fail due to data quality issues, which could even turn into a crisis for some organizations. For example, Amazon's AI-based recruitment tool was found to be "discriminating against women." Zillow, a company that trades in real estate, had an AI system that incorrectly predicted house prices and led to losses of hundreds of millions of dollars to the company. These examples illustrate the need for a technological solution that will continuously ensure the reliability of AI systems.
"Aporia has demonstrated unbelievable growth since its launch and has amazing momentum, quickly becoming a leader in the space of ML observability," said John Curtius, Partner at Tiger Global. "Executives at global enterprises understand the benefits of artificial intelligence and how it's impacting virtually every industry but the risks keep them awake at night. Aporia is positioned to be the solution every organization turns to for ensuring their responsible use of AI."