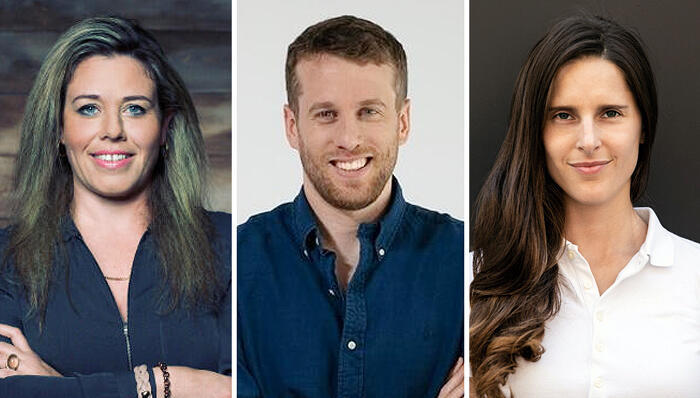 2022 VC Survey

VC crystal ball 2023: Crypto and HR-tech - out; Generative Tech and Climatech - in
What sectors in high-tech should we look out for in the coming year - and why? Israel's leading VCs reveal where they will be putting their money in 2023
Let's get straight to the bottom line: If you have an idea, venture, or company in such sectors as Generative Tech, Climatech, Foodtech, or Digital Health - you have probably at least completed half the journey to raising funds from venture capital funds in 2023. On the other hand, if over the past year you toiled over the development of a product in HR-tech, deliveries, or crypto (God forbid) - VC money is likely not coming your way. These trends were revealed in
CTech's comprehensive VC Survey
held over recent weeks to analyze the year that was and look ahead to 2023 in the high-tech sector.
There was a complete agreement among the dozens of VCs we spoke to that the excitement surrounding some of the sectors that created very attractive investments over the past two years has now cooled and could perhaps even completely freeze over in the coming year. Many of the VCs highlighted crypto as a sector that would be significantly affected by the happenings in the field over recent months.
"Following the tumultuous year in the crypto market, culminating in the recent collapse of crypto exchange FTX, we expect the next year to be marked by significant efforts by regulators to increase regulation, and promote transparency and accountability in crypto markets,"
estimated Team8 managers
. "This will lead to slower growth for players in this sector, but also to the construction of a more stable infrastructure for all crypto and blockchain-based use cases."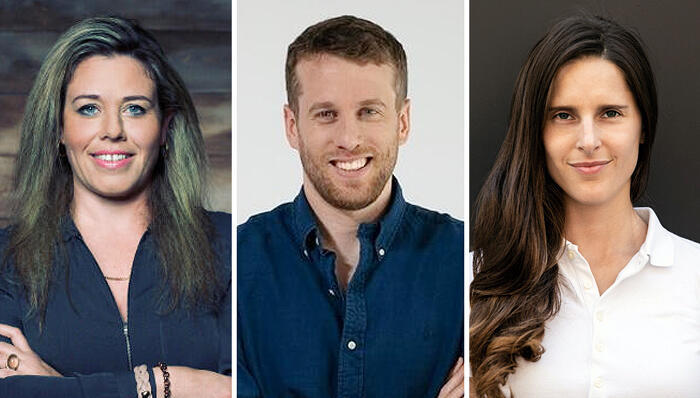 Another sector that many investors pointed out as problematic was HR-tech, which received a massive boost due to the challenges presented by the Covid-19 pandemic and the huge competition for tech talent at the start of 2022. The return to offices combined with work from home, together with the cooling down of the labor market due to the global financial slowdown and the layoffs in the sector, have meant that the solutions offered by HR-tech companies aren't as urgent as they used to be for HR managers. In addition, due to the fact that integrating HR management systems incur additional costs, small and medium-sized businesses prefer to cut back in this area and continue to recruit through traditional channels.
"Sectors that blew up during Covid are likely to see a slowdown, especially food-delivery platforms and work-from-home tech. Many of those companies will suffer as consumers return to in-person activities," explained
Gigi Levy-Weiss, General Partner at NFX
.
The global financial slowdown is one aspect that is most influencing the decision-making of VC investors. Therefore, several of them mentioned how the crisis could result in a decline in investment in some fintech applications.
"I believe that Fintech is a space that will shift away from arbitrage-like business models and revert to what I like calling 'Financial SaaS' solutions", suggested
Lior Litwak, Managing Partner and Head of Glilot+, at Glilot Capital Partners
. "Pure-play credit or payments activity that involves tech-enabled underwriting or distribution will run out of steam as capital becomes much more expensive, and we'll see many such startups, which were the most successful and well-funded Fintech startups of recent years, failing spectacularly."
Also, Team8 managers noted: "As a general rule of thumb, market downturns tend to affect B2C-focused verticals more than B2B. Higher interest rates and financial uncertainty cause subdued consumer sentiment, which is felt almost immediately in B2C use cases."
Yael Alroy, Partner at Viola Ventures
, pointed to the fact that also "luxury consumer spending, premium products, and employee benefits are sectors that suffer from inflation in the market and slowdown in spending."
As to the sectors that are expected to capture the hearts and pockets of VC investors over the coming year, there was a near-consensus regarding at least one field, with Generative Tech the newest sector that will receive much of the attention.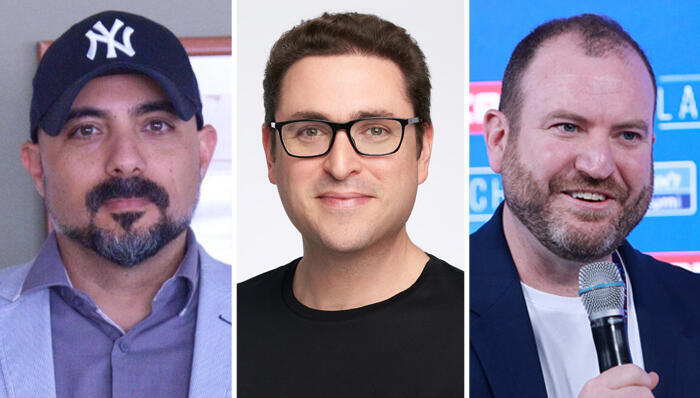 Vidra from Remagine Ventures said: "We're excited by the potential of new technology: for example, generative AI is dramatically reducing the cost and barriers for content creation and we will see generative AI and automation enter every role in the company, and tackle different use cases across verticals."
"We believe that AI will continue to advance at an exponential pace and we will see more vertical solutions to automate and accelerate numerous manual tasks including those that require domain expertise," noted
Rotem Eldar, Managing Partner at 10D
.
According to
Or Haviv, a Senior Partner and Head of the Innovation Department at Arieli Capital
: "Core sectors will rise such as agriculture, food, water, health, wellness, education, communications, transportation, and security/safety. People move from nice to have to must-have, and in return, the startup investment market will respond by centering around these growing demands."
UpWest Founding Partner Gil Ben-Artzi
said in his answers to CTech's survey that: "We will continue to see momentum in the areas of digital health, climatech, and agtech / foodtech as the demand for innovation and efficiency in these sectors becomes more critical."
Firstime Ventures Partner Keren Kopilov
also noted investments in sustainability sectors: "All technologies around the climate crisis will accelerate due to enormous funds directed to these sectors. Renewable energies, carbon deductions, food security, health equity, population health, treatment or prevention of major health problems, solutions for shortage in clinicians - all of these require action."
Unsurprisingly, there was no agreement among investors in regard to the sector most identified with Israeli high-tech, cybersecurity. Those VCs who focus on cybersecurity of course believe that there is still more to come from the sector and that the market is still in need of unique solutions. According to their approach, cyber threats are only increasing in sophistication, and the growing use of digital applications in every field presents challenges that have yet to have been solved, meaning that we will see many investments in the sector in the coming year as well. On the other hand, many investors pointed to other processes that could cool the excitement surrounding cybersecurity, for example, a global recession that will cause many companies to cut back on cyber-related expenses.
"The cybersecurity sector has undoubtedly been affected by the market's slowdown," explains
YL Ventures Senior Partner and Head of Israel Office, Ofer Schreiber
, "but its unique characteristics and significance for business continuity make it less sensitive to economic changes in macro conditions, as changes in interest rates do not affect the appetite of malicious actors. As Israel continues to be the 'Ivy League' of global cybersecurity startups, the Israeli cybersecurity industry will no doubt ensure its continued acceleration as a preferred investment target."
Despite the fact that their job description requires the ability to forecast the future - when trying to extract predictions from VC managers regarding the industry in which they are active, the answers they provide are mostly vague, extremely cautious, and perhaps even conservative. There's nothing to hint at the proven capabilities of these experts to look beyond the present and earmark companies with groundbreaking technologies and paradigm-breaking entrepreneurs. After all, what are the actual superpowers of VC investors if not to look at a sector, company, product, entrepreneur, or even an abstract idea, analyze them and try and estimate how they will act in the future?
If their prediction regarding an object is positive, they will provide an investment. The size of the investment also reflects their level of trust in the chance/risk of the investment providing a positive return. At the same time, if their forecast is that at the end of the road, that can last even several years, there is unlikely to be a decent return - they will reject the request to invest. Therefore, we were slightly surprised that some investors tried to elegantly avoid an answer, while others even consciously chose not to answer one of the 10 questions included in the survey. The question was: "What sectors in high-tech should we look out for in the coming year - and why?"
But there was at least one investor who tried to explain why it is difficult for him and his colleagues to share with us what VC investors see in their crystal ball.
"I think becoming fixated on the latest trends can be unhelpful. In this business, we are not chasing after trends, as they come and they go - that is why they are called trends! Trendy areas are also the areas that experience a sudden influx of money pools, giving birth to fierce competition," explained
Maor Fridman, Partner at F2 Venture Capital
, putting it very carefully. "I prefer to invest in diamonds in the rough, the ones that will grow irrespective of what trends are 'hot' at that moment. Very often that means investing in the most boring, niche, and non-trendy area."