2022 VC Survey

VC investment in 2023: Unicorns are dead, long live the Seed
CTech's comprehensive survey among dozens of Israeli VCs over recent weeks raised one clear conclusion: Unicorns are dead, long live the Seed! A combination of several factors like billions in dry powder, a global financial slowdown, entrepreneurial opportunities, and the maturing of the local ecosystem are making Seed investments more attractive than ever
Investments in early-stage startups, and Seed investments, in particular, are the fuel that will drive Israeli high-tech in 2023,
CTech's comprehensive VC survey
has shown. If there is one clear conclusion arising from the interviews we held with dozens of VC executives who invest in companies at various stages, it is that in the coming year Seed investments will reign over all others.
If at the start of 2022 unicorns and growth companies still garnered most of the attention in the industry, this year everyone is looking at the other end of the spectrum belonging to new startups and early-stage ventures.
The crazy race for massive IPOs and SPACs that characterized 2021 and the start of 2022 came to a grinding halt due to the global financial crisis, and the ability of growth companies to quickly monetize their technology became more difficult and challenging. On the other hand, the attractiveness of investing in young companies is only increasing.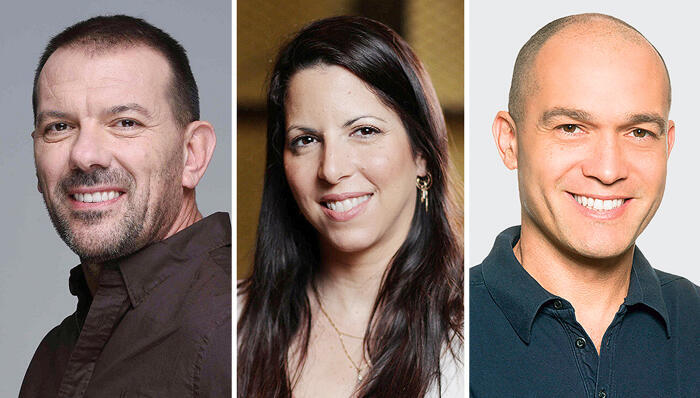 There are several reasons for that, the first of which is the fact that history has shown that times of crisis produce the most successful ventures. In addition, high-pressure periods force entrepreneurs to be far more precise with their products and their market fit, and also because the requirement for efficiency already becomes part of the DNA of the startup from its early days.
"Some of the world's largest tech companies were created during downturns as new problems and inefficiencies become more apparent; I see no reason why this wouldn't be the case this time around," pointed out
Gigi Levy-Weiss, General Partner at NFX
. "We're keeping an eye out for these types of companies and are still willing to make big, bold, investments in category-defining companies."
According to
TLV Partners Managing Partner, Shahar Tzafrir
: "2023 should be an excellent year for VCs who have always focused and specialized in seed-stage investments. More early-stage startups will continue to emerge and will likely be with even stronger founders. When times are hard, only stronger founders with an urge that they can't control jump in the water and launch new startups."
In a non-paradoxical way, even layoffs in the industry, which began during the second half of last year and will likely only intensify over the coming quarters, are working in favor of Seed investments. The job security that some high-tech employees believed they were guaranteed at corporations and large companies over the past couple of years is a thing of the past and the salaries offered by these companies in order to attract workers aren't as fantastic as they used to be (by no means is it low, but it is also no longer crazy and detached), creating a unique opportunity. Dozens and hundreds of employees with an entrepreneurial spirit running through their veins, and who may have succeeded in setting aside a few paychecks, are at a crossroads: To continue down the same road, or to realize new private ventures.
"Founders that have the courage to start new businesses in 2023 will have the opportunity to have access to smart capital, a growing and rational pool of talent, and a much less competitive environment," noted
Qumra Capital Managing Partner Erez Shachar
. "I expect 2023 to be one of the best venture vintages in recent history," he stressed.
According to
Rotem Eldar, Managing Partner at Israeli VC 10D
: "Now is a great time to start new companies and at 10D we continue to be very active as we believe that the early-stage space will be less impacted by macroeconomic shifts. New companies formed during these times are being built on a more solid business foundation."
Recent years, which include the Covid-19 pandemic, created in the local ecosystem skills that had previously been very rare, like marketing and sales capabilities in Israel focused on the global market. At the same time, the fast promotion of talented employees and their ascent up the management chain at medium-sized and big companies exposed them to the critical stages of product building and company management. This tremendous experience kindles a sense of creativity among natural entrepreneurs and increases their self-confidence in founding their own ventures. These employees are the fertile platform through which dozens of new ventures and startups are expected to grow in the coming years and attract Seed investments.
"We continue to invest full force in Israeli early-stage entrepreneurs who believe that the Deep Future is now and are ready to build it," said
Renana Askenazi, Partner at Grove Ventures
. "The questions we need to answer when it comes to early-stage investment decisions haven't changed. It's still all about the team, the TAM, and the long-term potential. Exceptional founders are still starting to build exceptional companies, and we are still very happy to back them."
Maya Pizov, Partner at Amiti Ventures
, also agrees with this approach: "We continue to be active investors – as early-stage deep tech investors, we actually believe this is a great time to start companies that focus on solving complex problems. It takes time to build strong teams and significant technologies, and we feel companies that form now could come out as winners when they mature."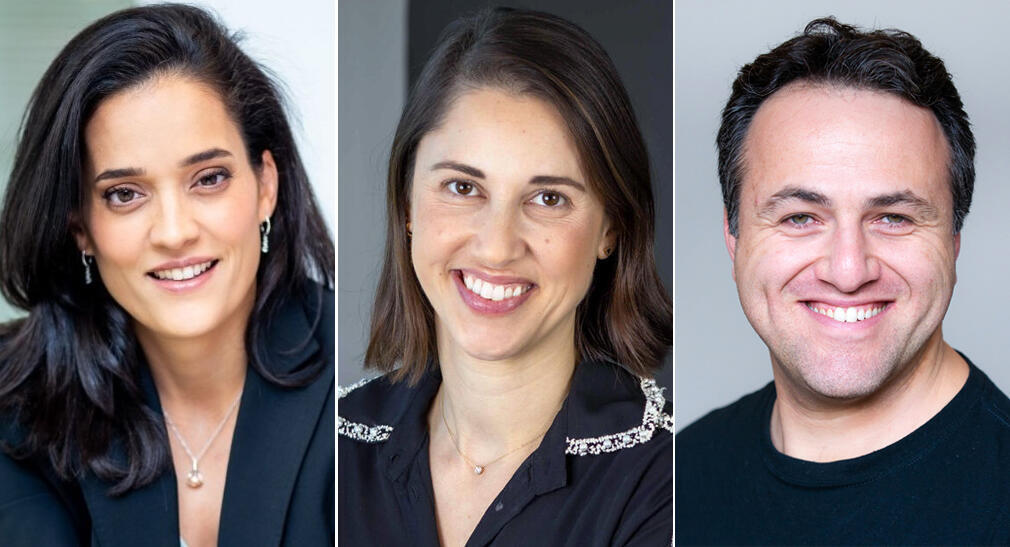 On the side of the investors, there is a natural and logical inclination to be more cautious and prudent in a time of uncertainty. Investors will look exactly for these things among entrepreneurs: those who have the most suitable and mature product, the most accurate fit to the market and the clients, and the structural efficiency that can generate the most value for their investment.
"Crisis times create interesting opportunities – great startups emerge in these periods, and startups are redefining their long-term value creation, business models, and operations," explained
Yael Alroy, Partner at Viola Ventures
.
According to
Gil Ben-Artzy, UpWest Founding Partner
, "as Seed-stage investors, we are very optimistic about the opportunities in 2023 and we are actively investing out of our new fund. The reason for the optimism is because of a very long-term view of where we are in the cycle and from experience, high-conviction entrepreneurs launch companies in times of recession, with available talent and less costly resources. In previous downturns, we have seen some of the most successful companies being launched."
Simultaneously, the amount of money laying securely in the coffers of VC funds is still massive. VC managers like to use the term dry powder when discussing their reserves, but the amount currently sitting in their accounts is by no means leftovers or some powder that can be sprinkled around. VC accounts are still full and the money that has flowed into them is guaranteed. This is no longer just powder, but rather a massive and stable mountain of investor funds sitting idly, waiting for better opportunities to arrive.
"There is a lot of dry powder waiting to be deployed, and investors continue to have an appetite and invest in technology as there are strong tech companies in the market and the secular tech trends prevail. Additionally, as with any previous market downturns, the following years should be great vintage years," said
Irit Kahan, partner and Head of DTCP Israel
.
It is true that during the party that peaked one year ago, VCs poured billions into a crazy shopping spree and some of them are already having to soak up valuation losses or even worse, failed investments, but that is the essence of VC investing: you lose some, but when you make a profit, you do so big time. And this is also where the attractiveness of investing in Seed and early-stage companies enters the picture.
For a long time, there was a crazy race to try and generate massive returns relatively quickly from investment in mature and growth companies that went public or were acquired for huge sums. The global financial crisis, or recession, has stopped this madness and made clear that also investors that are seeing a slightly different picture and think that the coming year will also be challenging for Seed investments, are convinced that the rate of investment will not subside, but rather the change will be experienced in the way in which investments will be made.
"Seed investment is going to stay steady (mainly some of it will be deployed at a slightly slower pace), while 'trivial' deals will keep having multiple VCs to choose from," explained
Fusion executives Yair Vardi and Guy Katsovich
. "'Pure' pre-Seed deals and other investment vehicles might slow or at least be much pickier. A lot of 'new angels' that made their money in the public market/working in tech companies that went public are now less liquid, and will be less inclined to invest in opportunistic deals."
State of Mind Ventures' General Partner Nir Adler
said: "As the early stage experienced less hype, it will experience a soft landing in 2023. So we can expect a 20-30% slower pace with longer investment processes, but the dry powder will get wet."
Nathan Shuchami, Managing Partner at Hyperwise Ventures
, is also looking at the industry in a less bullish way: "We are planning to stick to our conservative investment criteria and make 1-3 new Seed investments in 2023. We believe that the current global economic crisis can present great investment opportunities to early-stage funds."