Gigantic raises $7 million to bring arcade-based claw machines online
The Israeli startup develops mobile arcade games connected to physical counterparts, with players controlling the real machines through mobile apps
Gigantic, an Israeli company that develops mobile arcade games connected to physical counterparts, announced on Tuesday that it has raised $7 million in a funding round co-led by MoreTech Ventures, NFX and Vgames.
Gigantic, founded in 2018 by Ron Brightman and Oded Frommer, is a connected reality gaming company, where players control real arcade machines through mobile apps, essentially converging the digital and the real world. The company raised $7 million led by NFX Capital and Union Tech Ventures in December 2020.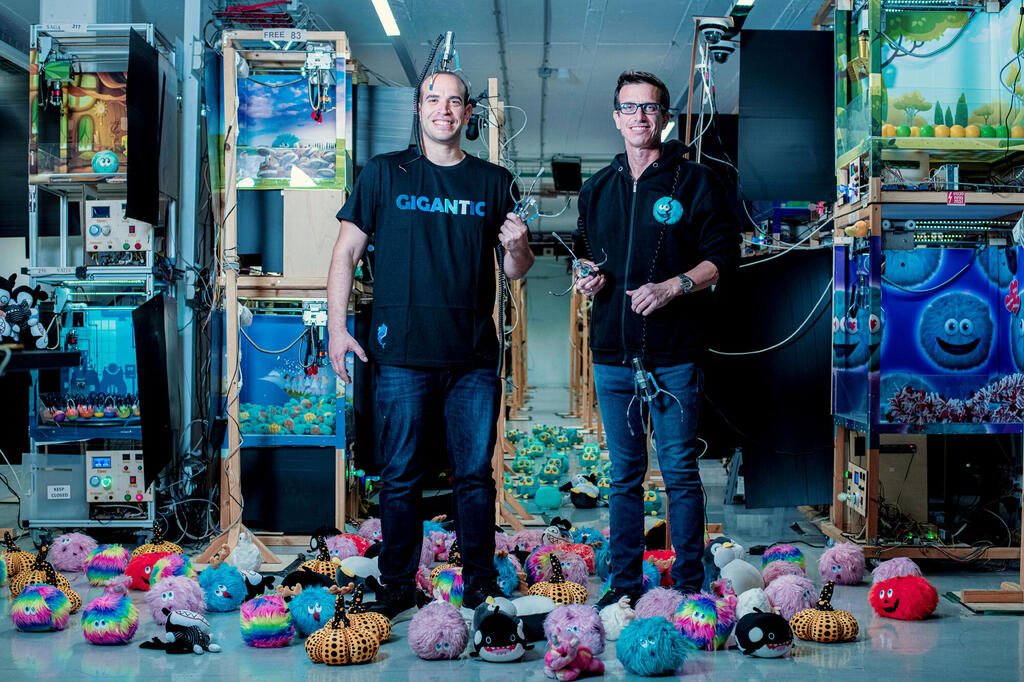 The company's first game, Clawee, reached the top 30 most downloaded games in the U.S., and was also one of the top 100 grossing games.
"The current situation in the financial markets makes it challenging to raise funds, yet it was possible for us, due to our innovative technology and our rapid growth last year, and also due to having some of the strongest investors in the gaming space, NFX and Vgames, who understand the huge potential of our unique company and gave us their full support in this funding round," said Ron Brightman, CEO and Founder of Gigantic. "Great investors are measured during such times. I would also like to thank MoreTech Ventures for placing their trust in us and becoming a real partner to work with. This round fortifies the ability of our company to keep its leading position in the growing connected reality genre, to continue innovating and improving our game so that we will soon become truly gigantic."
The connected reality category saw significant growth in recent years, some of which was influenced by lockdowns that forced people to stay home, away from arcade centers and without social entertainment in real life. The technology that facilitates such games involves real time communication between the app, servers, real arcade machines and low latency video streaming.
Clawee was downloaded by more than 20 million players. Unlike claw machines found in malls and arcade centers, Clawee resembles a combination of a game and an e-commerce app, featuring more than 800 items available to be won, including categories such as accessories, home goods, apparel, gadgets, and obviously lots of plushies. The game is played on more than 500 skill-based real arcade machines located in the city of Petah Tikva that are being controlled through low-latency live video streaming 24/7.