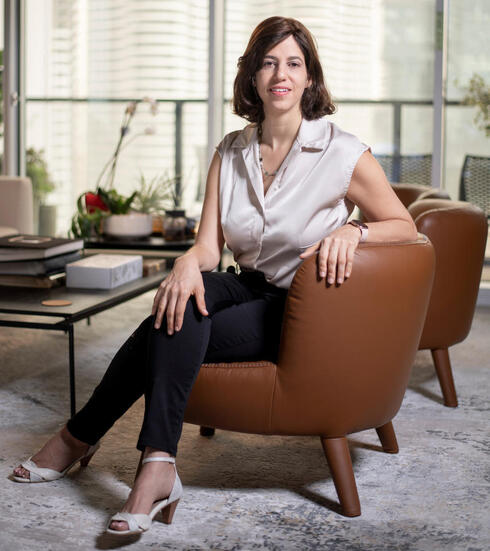 Interview

"The Americans teach us order, we teach them to dare"
Nataly Kremer is the most senior Israeli in the American telecommunications infrastructure giant AT&T. As VP of Software Delivery Services and General Manager of AT&T Israel, she oversees 1,600 employees - most of them in the United States - from her office near Ben-Gurion airport
It is likely that if Nataly Kremer had been a man who moved to the United States for her career, her name and photo would have starred in the local media with bombastic headlines beginning with "The Most Senior Israeli at AT&T." But Kremer, General Manager of AT&T Israel and VP of Software Delivery Services at AT&T, sits in Airport City in Israel, refuses her boss' pleas to relocate, and from her office manages 600 development workers in Israel and another 1,000 at six different sites in the United States. "I came to this company because of Zionism," she says.
What exactly is Zionistic at AT&T? This is an American telecommunications infrastructure giant, which does not provide services in Israel and is not currently interested in acquiring local start-ups.
"There's always a tension between multinational companies and startups, especially today in the tough competition for employees, but the local industry would not have been able to mature and grow without learning from the developments on the scale and processes of companies like AT&T, which are like a software school. And unicorns would not be able to grow here without the multinational companies that have taught the market how to grow significantly and how to bring work to Israel."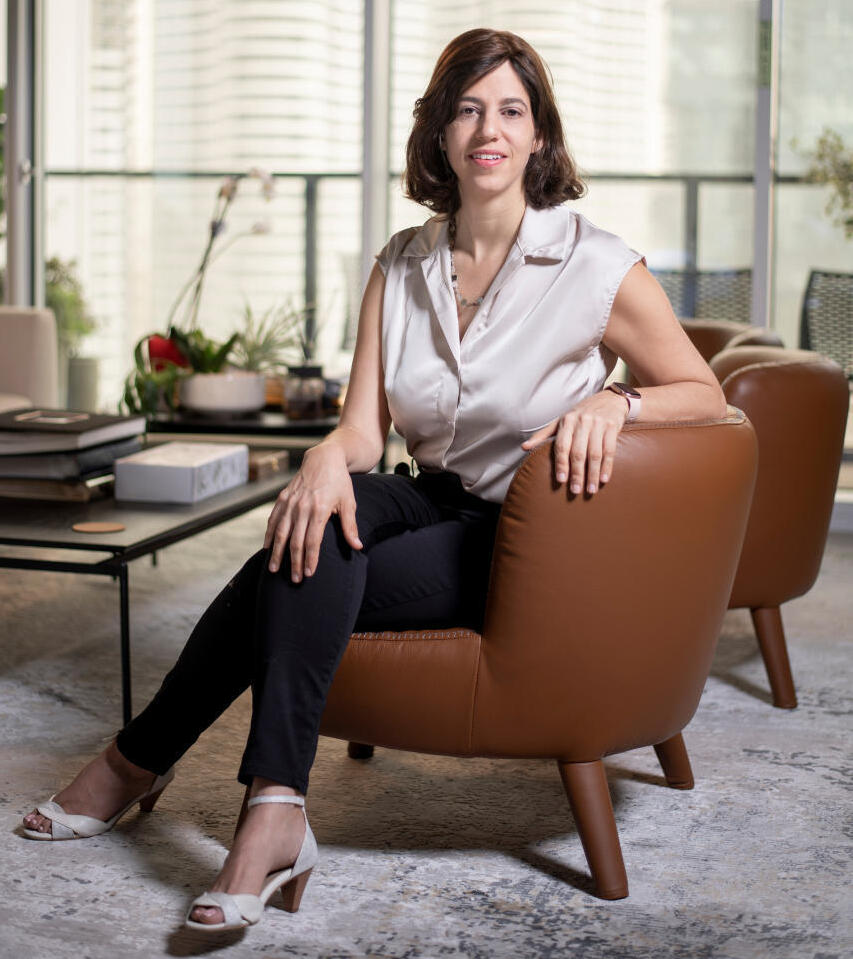 Why did AT&T appoint someone from Israel, who insists on continuing to stay in Tel Aviv, to conduct sensitive and investment-intensive activities, such as development, in the United States? This obviously makes management cumbersome.
"I think if I had come to be interviewed from outside for this position from Israel, they would not have taken me. But I have been working for the company since 2011, so they contacted me because they already knew my abilities and decided in advance that it was worth it for the company. It is true that I have more workers today in the United States than in Israel, but the Covid-19 pandemic has helped a lot in this matter because everyone works remotely, so you feel somehow closer. There is no more discussion about you joining a meeting by phone or Zoom and not being physically present in the conference room."
Why haven't you relocated to the U.S.? It would seem to be required in light of your role.
"You are correct, and it comes up for discussion often, but I'm connected to this country with all my heart and soul, no matter how sappy that sounds. I'm willing to pay for it by working with people in different time zones, including at night. Being in Israel allows me to be connected to family, friends, and culture."
Kremer (43) is a meteor. At the age of 26, she was a team leader at M-Systems, the startup that invented the disk-on-key and provided Dov Moran with an exit of $1.5 billion. Before the age of 30, she continued with Moran to manage the development of Modu, his super-promising startup that eventually collapsed. In 2011 she became a fixture at AT&T in Israel. Within four years, she was appointed to manage operations in Israel, and in November 2019, instead of a 40-year-old mid-life crisis, she was given the job of managing development at AT& T globally.
Since then, Kremer has been responsible for the meteoric growth of the local development center, which in the last year alone has managed to recruit about 100 engineers, both male and female. This is at a time when the high-tech industry is fighting tooth and nail for every applicant, and when, let's face it, AT&T is not exactly seen as the spearhead of technology, but as a traditional, heavy and outdated infrastructure company - sort of an American version of Bezeq.
"From a distance, the company seems outdated, but it hasn't been like that for a long time," Kreamer exclaims at the comparison to Bezeq. "All the major developments in the field of communications came from AT&T - from the virtualization of communications networks, through the transfer of communications to the cloud to the transition to 5G. Today AT&T is working on a huge project of establishing independent communications networks for emergency units (this was born after the fall of communications immediately following the 9-11 attacks) and this development is being led by the Israeli center."
Still, how do you recruit for a company that is completely identified with the 1990's, not to mention the 19th century as it has existed since 1878?
"People want to see something beyond the headlines about unicorns, they want to know that the goal they are building towards is not just increasing some temporary number or meeting a target, but developing a real product that will reach tens of thousands of customers.
"I do not want employees who come to work here who care about the flavors of the ice cream, nor those who are looking for a secondary deal or an IPO, but those who want to learn new things at a company that also allows them to grow and move up into new roles. There were employees here that left to go work at startups and then returned to AT&T. When they left I told them, 'With pleasure, go out and experience the world.' But they eventually return and all of them keep saying that there is no other place where the corporate culture is to think about the employee, not in terms of what they eat or how they spend their money, but in what they specialize in and how they develop professionally.
"There are also difficult experiences at the political level, there are stories of what is actually being developed and who will use it at all. In startups there is no time for all these questions and no time to learn. And the young people really want to learn. There are entire sections among the most respected IDF technology units that actually want to get to AT&T because they know exactly what we're working on, and we're also more willing to take junior employees. A multinational company can solve the juniors problem in the market. Startups do not want them, but we - if we identify long-term potential - are willing to invest in them. We can also allow this as a large organization that integrates the juniors in teams with very experienced people who can guide and teach, because people stay with us for many years. Despite this, our employees are not older people, the average age is less than 40."
How do you deal with the conditions and wages in the face of the unicorns, the Facebooks, the Amazons and startups?
"We have now raised wages according to the market, but we are not losing our compass. If someone comes and asks for something crazy, I do not get carried away. I believe everyone should be able to put their slip up on the fridge in the company's coffee corner, and that it will not create a storm in the company because it's not fair. We are competitive and manage to recruit new workers, but not with a monthly salary of NIS 70,000-80,000."
Is there a similar shortage of high-tech workers and a sharp rise in wages in the U.S. as well?
"Exactly the same as here. The salaries are crazy there too."
Are we still not feeling the winds of change in the high-tech job market following the collapse of Nasdaq and technology stocks?
"Not yet. We all knew there was a bubble in these stocks, but in the meantime people are not yet compromising on salaries. It will come. This process is happening slowly, not immediately after the falls."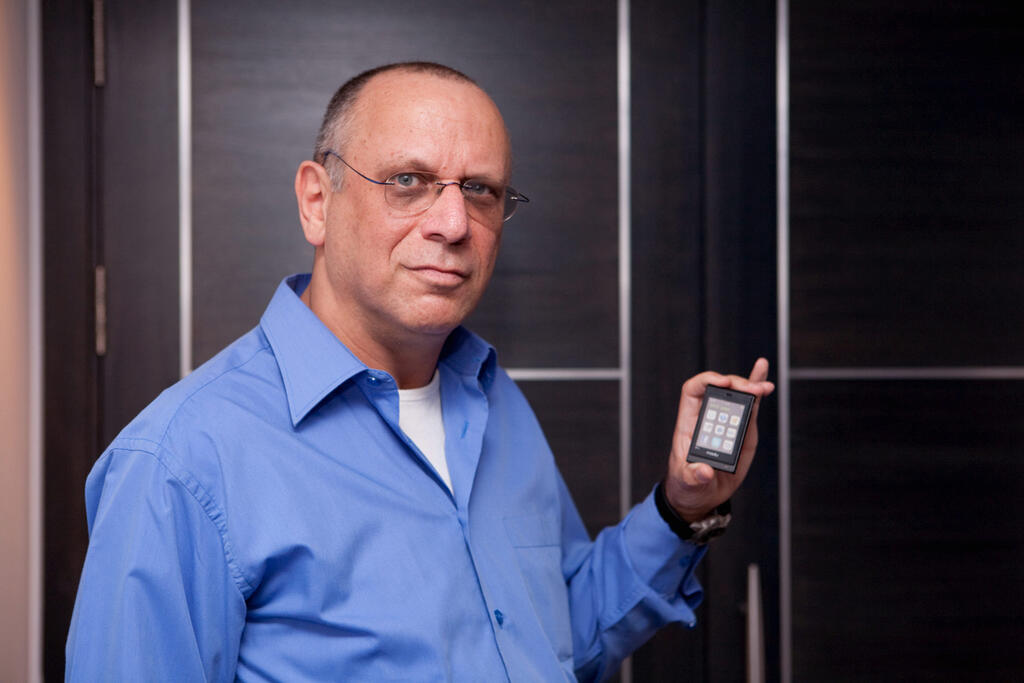 "My time at Modu was the hardest moment of my life"
Kremer grew up in Tel Aviv and still lives there with her husband and their three children. Her husband is Dr. Yonatan Kremer, who was loaned from the Economic Department of the State Attorney's Office to be part of the lawsuit in case 4000 against former PM Benjamin Netanyahu. "His occupation is the furthest thing in the world from me, and at home there is a struggle in which direction the children will go," laughs Kremer. "He keeps sending me the satirical 'high-tech' sketches from 'Ererz Nehederet,' and saying, 'Here, I saw you at work.'"
Kremer's mother is Yochi Dvir, who served as Senior Vice President at the Israeli insurance giant Migdal Group, and taught her daughter that she can do anything. Kremer applies this to her children as well. "I expose them to all the experiences at work and how complex the world is. Even if I have an important presentation the next day and I'm worried, I share it with them," she says. "But what I like most is when they have programming-related tasks, because that's already something I don't get to do myself. In those homework assignments, I just snatch their keyboard, say 'move' and start programming."
As a child, Kremer was "a perfect nerd who was unaware of it," as she defines herself, and dreamed of becoming a materials engineer. However, after military service in Unit 8200, she fell in love with computers and programming, gave up her post-military trip abroad and began studying computers and business administration at Tel Aviv University. Shortly after graduating, she began working at M-Systems, which was then in its heyday. By the age of 26 she had already become a team leader, and legend has it that in a random corridor conversation with Moran he more or less asked her how she was and she replied with detailed feedback on everything that needed to be improved in the company. The impressive young woman made a big impression on him and he made her a key figure in the company.
In 2006, Moran sold M-Systems to SanDisk, and as part of the purchase agreement, he was given the option to bring with him less than ten employees. The young Kremer was one of those selected, and was appointed to lead the development of Modu, a kind of custom and ambitious smartphone that Moran tried to develop in the pre-smartphone era. "I was there from the day we turned on the light until the day we shut it off," Kremer recalls. "I didn't really understand much about hardware then, but I learned a lot and fast. Throughout my career I often skipped between things I didn't really know in depth and had to learn fast and while working."
If only Steve Jobs had not launched the iPhone in 2007, Modu's history might not have ended in disappointment, but in 2010 the startup finally closed, after burning more than $100 million of investors' money. It was a traumatic event for the entire local high-tech ecosystem: after all, it was a super-publicized venture by one of the most revered entrepreneurs in the field, which happened a few months after Modu published a prospectus in which the company estimated that in 2014 it would reach $1 billion in revenue. This was at a time when its revenues amounted to only $2 million.
How did you experience the fall? This is not a simple event at the beginning of your career.
"It was a formative experience and also a lesson in modesty - this huge fall from being at the GSM show in Barcelona and feeling like you're on top of the world and then seeing the iPhone coming and taking the market. But we still believed, we were looking for another direction. The hardest part was when I had to go to our branch in the Galilee and announce that our activity there was being closed and everyone - especially people who were relatively older than the company average - were being fired. I was nine months pregnant and to this day it is the hardest event of my career. It was a year before the closure of the company, and they already understood the situation on their own and were not surprised, but for me it was a defining moment."
Were you involved in the decision to close the company?
"Of course. I even pushed for closure. Dov is a person who does not give up. So we examined other options and directions, but in the end we have to be responsible towards the investors and towards the workers."
Moran remembers her kindness to this day. "Nataly is one of the most talented women I have ever met," he says. "She is smart, energetic, dedicated, sophisticated, a manager of supreme grace and an exceptionally moral person. One of the big mistakes I made in my professional life is that after Modu I advised her to graze in other pastures so she could learn from other managers and other companies. It was a mistake because this woman is so dedicated to her work that she can only be taken out of a workplace by closing the company, as happened to us with Modu."
"The most important thing is to know how to learn on your own"
After Modu, Kramer thought the next stop in her career would be another startup, "but then someone suddenly said to me: 'You have to go see what's going on at AT&T' and it completely changed my whole trajectory. I met Hillel Kobrinsky, who explained to me that he was there for Zionistic reasons, and somehow I immediately said 'yes, I am with you'."
Kobrinsky, best known as the campaign chief of staff of the Yesh Atid political party, is an entrepreneur who became famous with Interwise, a startup that developed video conferencing and was sold for $120 million to AT&T in 2007. The American company established its development center in Israel based on Interwise, which Kobrinsky managed until 2014.
Despite its outdated image, AT&T is still one of the top ten companies in the U.S., providing fixed and mobile telephony and Internet services in the country and also controlling content giant WarnerMedia (through a separate company that split this month and merged with Discovery), which includes TV channels CNN and HBO and Warner film studios. AT&T's current market value is around $140 billion, remaining relatively stable over the past six months, unlike the classic technology companies. The company currently employs 145,000 people, with revenues in 2021 totaling $169 billion and operating profit reaching $23 billion.
Beyond the huge project of the communications infrastructure for emergency services, the Israeli branch of AT&T also leads the development of all applications for communication management between AT&T and its customers and management of the company's internal cloud resources. Surprisingly, and unlike the pattern of activity of most international technology companies, AT&T is not looking for acquisitions here.
Why are you not looking to buy companies here? Look at Intel, which is investing billions of dollars here.
"There have been no acquisitions and no plans for acquisitions at the moment. We have significant collaborations with a number of Israeli startups, such as DriveNets (Kobrinsky's current venture - a software solution that helps telecommunications providers increase their internet traffic capacity, and is already estimated at $1.3 billion). But we will also not acquire companies to shorten recruitment processes. This is not our mainstream. It's either collaborations or development here."
Were there development failures in Israel?
"Obviously, alongside the big successes there are a lot of places where we also failed. There was a communication product that we built for a long time and it was too big and took too long to develop and we had to close it. After such experiences, you simply just buy from someone else."
How do you decide what to develop and what to buy?
"In managerial maturation there is a process of understanding that allows you to say out loud what I am really good at, i.e. what our real assets are, and what it is better for me to buy from others."
With so many Americans under your management - is American culture becoming a part of you?
"It's a two-way street. I'm very connected to my American workers and learn their cultures. We always look at 'America' from here, but there is no one America, there are differences between the West Coast and East Coast workers, and the ones in Dallas. So we did 'get to know you' sessions with them and with the Israelis. And the Americans put it all out on the table and said, 'Why are you constantly cutting us off when we speak?' They teach us Israelis about the disadvantages of the 'it will be okay' method, about the need for methodology, order, structured work processes and work of significant magnitude. And on the other hand, they are learning from us how to be bold and dare."
You also imported the issue of employment diversity from there.
"This is my night job - I manage the entire field of employment diversity in the company and work a lot to recruit not only women, but also ultra-Orthodox, Arabs and Ethiopians. Our management today is mostly women, and our number of ultra-Orthodox and Arab employees is significantly higher than the industry average."
Are women still asking for less money than men?
"Yes, always. And my responsibility as a manager is to give what they deserve. All studies are correct - in job ads, if there are ten requirements a man will see one that he answers and be sure that nobody is better suited for the role than him, a woman on the other hand, if she does not meet all ten requirements, will not apply at all."
Are you bothered by the gaps in Israeli society?
"Very much. We need to make sure that high-tech does not become a closed club. I've been through a process of disillusionment for the last 15 years. I once believed that all it takes is the desire to work in high-tech and anyone from Ethiopia or an ultra-Orthodox person who comes and tries to be accepted will succeed on an objective basis, but I understand today that this is not the case. We need to target these populations, we need to take proactive actions, be willing to work on it, build the jobs, to know the needs of these populations. We work with all the non-profit associations of all the sectors. We recruited quite a few ultra-Orthodox and Israeli-Arabs and in that we do not compete at all for the pool that everyone is sitting in. Do you know how many Israeli Arab computer science graduates at the Technion or elsewhere in Israel are going to work in the West Bank? I was there and I saw that they get a much lower salary, but there is no trust and it needs to be built up."