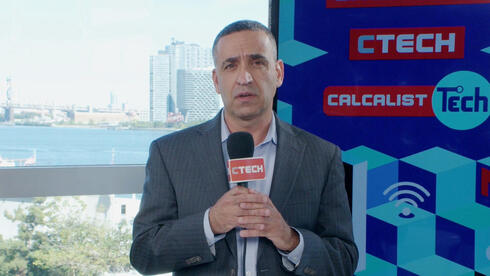 Mind the Tech NY 2022

Imagry: A mapless driving system from bio-inspired technology
Field of business:
Automotive
Founders:
Adham Ghazali and Majed Jubeh
Company description:
Imagry is an Autonomous Vehicle software provider that has created a mapless driving system. Our bio-inspired technology combines a real-time vision-based perception network, and imitation-learning AI for a driving decision-making network. Imagry's software enables the autonomous vehicle to understand the road as it goes and reacts to dynamic context and environments, just like a human driver. We currently have cars driving autonomously on public roads in CA, AZ, Haifa and Frankfurt, and an autonomous shuttle bus we are about to launch in Israel next quarter.
Funding round:
B (intended Q4/2022)
Amount raised:
$22 million
Investors
: Samsung Ventures, Takwin ventures, 2B angles, Afifi Group, Seth Klarman Foundation, private investors
Imagry was part of the Israeli startup squad that participated in Calcalist's Mind the Tech NY 2022 conference. Calcalist's "Dream Team" to NY included early-stage and mid-stage startup companies. The startups joined the official delegation in its journey to NY and took part in roundtable discussions at the event, presenting their companies to senior executives from the American and international tech industries.