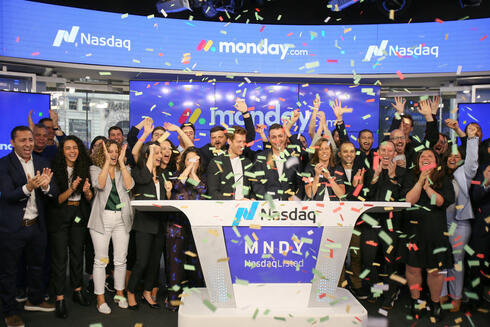 No Monday blues: Beating forecasts, monday.com expects 44% jump in revenue this quarter
The Israeli company concluded the last quarter of 2022 with revenues of $150 million, a jump of 57% compared to the corresponding quarter
Israel's monday.com beat Wall Street forecasts and ended the fourth quarter of 2022 with revenues of $150 million, a 57% jump compared to the corresponding quarter. Monday, which develops an operating system to optimize work processes in organizations, enjoyed growth in revenue and customers.
According to the reports published today by the company, the operating loss was reduced to $10.1 million compared to $31.6 million a year ago. The company's operating loss rate now stands at 7%, compared to 33% around the time of its Nasdaq IPO in 2021.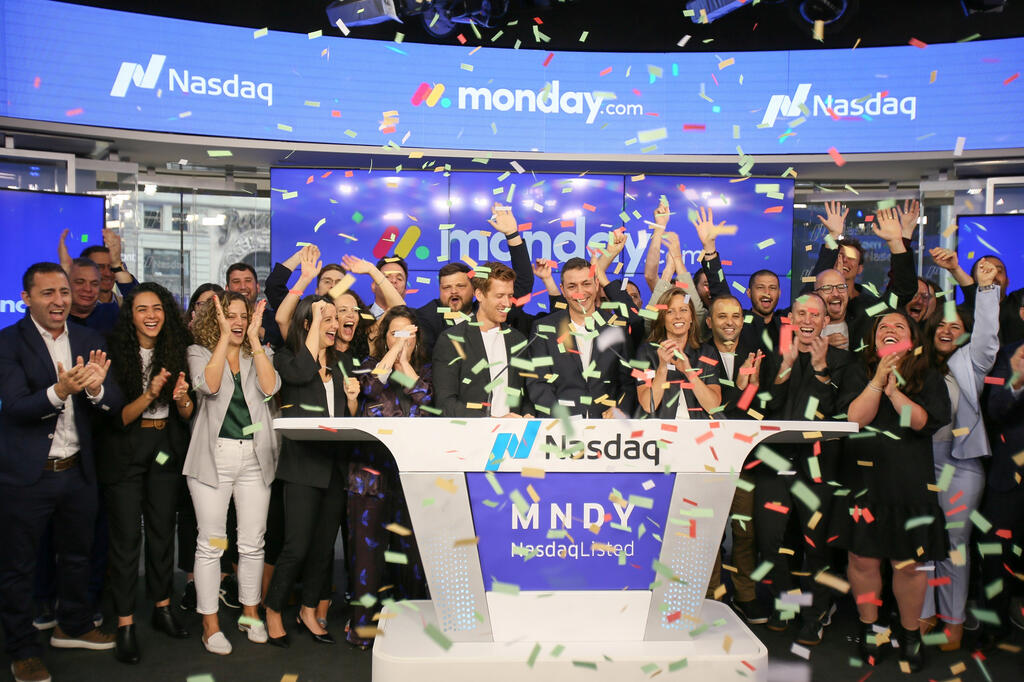 The free cash flow was $29.7 million compared to $10 million in the fourth quarter of 2021. Monday's results are pleasantly surprising as they reflect a considerable improvement on the figures it registered during a period of accelerated growth at the end of 2021 when it was still benefiting from a macroeconomic environment of zero interest and the changes brought about by the pandemic.
"Q4 capped off an amazing year, exceeding our expectations on both the top and bottom lines," said monday.com founder and co-CEO, Roy Mann. "We finished FY'22 with strong revenue growth, improving efficiency, and positive free cash flow for the second consecutive year. Despite macro uncertainties, we believe we are well positioned for the road ahead."
His partner Eran Zinman added that monday continues to see significant growth in demand, with 34,000 new customers joining the company's solutions in 2022. The company said that the results strengthen confidence in its ability to achieve the goals set for the near and long term and anticipates a positive free cash flow in 2023 as well.
The improvement was also seen in the company's annual results, with revenue reaching $519 million, a growth rate of 68% compared to 2021. Also at the annual level, the operating loss rate decreased to 29% in 2022 compared to 41% in 2021, but it is still a huge operating loss of $152 million. Excluding non-recurring items and accounting expenses, the operating loss was $47.1 million compared to $52.6 million a year ago.
According to the forecast provided by the company for 2023, it is expecting revenues of $154-156 million in the first quarter of this year, a growth of 42%-44% compared to the first quarter of last year.
However, the operating loss rate is expected to increase compared to the last quarter and return to around 12-13%. For the entire year, monday expects revenues of $688-693 million, which will reflect a slowdown in the growth rate, but still a good rate of 33%.