Cisco investing $10 million in cybersecurity startup Island
Island, which has developed a secure enterprise browser, received the funding as part of an extension of its Series B funding round in which it raised $115 million at a $1.3 billion valuation in March
American tech conglomerate Cisco is investing in cybersecurity startup Island's extension of its Series B funding round. According to estimates of sources close to the company, Cisco's investment is in the region of $10 million.
Island, which has developed a secure enterprise browser, raised a $115 million Series B at a $1.3 billion valuation in March of this year. The round was led by New York-based global venture capital and private equity firm Insight Partners, which also led Island's prior financing round. Existing investors Stripes, Cyberstarts, and Sequoia Capital also participated in the round, bringing Island's total funds raised at the time to over $200 million.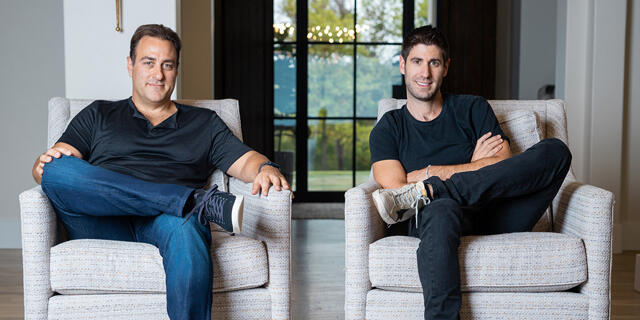 Island is led by co-founder and CEO Mike Fey, previously president and COO at Symantec and GM and CTO of McAfee; and co-founder and CTO Dan Amiga, the Israeli who invented web isolation technology and was previously founder and CTO of Fireglass. Amiga is a serial entrepreneur who met Fey when Symantec acquired Fireglass for $250 million. Amiga was involved in founding and investing in several other cyber startups, all involving former Fireglass staff, including Axis Security, Cycode, and Build.Security, which was acquired by Elastic in August 2021. Island's headquarters are located in Dallas and are headed by Fey, with the R&D center being based in Tel Aviv and led by Amiga.
Island currently employs 120 people, 70 of them in Israel. It is expected to recruit an additional 50 employees in Israel and the U.S. by the end of the year.
According to Island, it already has significant paying clients in diverse sectors, including finance, insurance, health, infrastructure, and technology.
Island unveiled its enterprise browser in February of this year. By building the core needs of the enterprise into the browser itself, the Island Enterprise Browser provides organizations with complete visibility and last-mile control, producing improvements in security, IT, and productivity, all while delivering the same Chromium-based experience.
Cisco has invested in 18 Israeli companies to date, including Gong, Habana Labs, Guardicore and Innovid. Cisco has also acquired 11 Israeli companies, including three over the past 18 months, such as Epsagon for $500 million in August of last year.