Legit Security nets $40 million Series B to secure application delivery from code to cloud
The Israeli startup's ASPM platform continuously reduces application risk through discovery, analysis, correlation, and remediation of application vulnerabilities
Legit Security, a cybersecurity company that develops an enterprise Application Security Posture Management (ASPM) platform, has closed a $40 million Series B round led by CRV with participation from existing investors Cyberstarts, Bessemer Venture Partners, and TCV.
Legit Security's ASPM platform continuously reduces application risk through discovery, analysis, correlation, and remediation of application vulnerabilities from code development all the way to cloud deployment. The platform provides real-time visibility and security control across changing development environments and provides a unified application security control plane that consolidates vulnerabilities from different sources, enforces security policies, and prioritizes risk.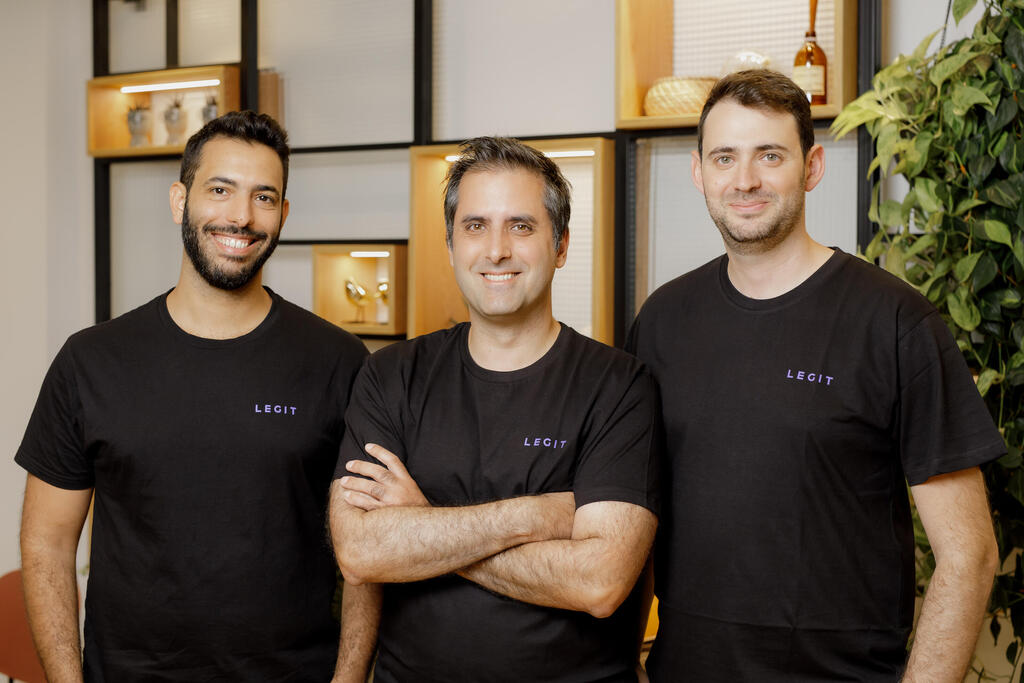 Legit Security's customers include enterprise brands such as Google, NYSE, Kraft Heinz and Takeda Pharmaceuticals. Additional Fortune 500 customers include some of the largest enterprises in the world that are Top 5 global leaders in their respective industries including insurance, banking, consumer products, and cybersecurity. According to the company, its platform deployments across all customers have nearly doubled in size within the first year of implementation.
"We have been doing very well from a business point of view, so we raised the money very quickly within a few days," Roni Fuchs, co-founder and CEO of Legit Security, told Calcalist. "We grew very quickly by about 600% in the number of customers. We are growing in an unfavorable environment and have big clients such as Google and others. We have a significant opportunity to become the leading company in our field."
Fuchs added that the company plans to end 2024 with approximately 100-120 employees.
"We founded Legit Security with the mission to secure the world's software with a platform that continuously manages application security from code to cloud," noted Fuchs. "With this investment our mission gains additional traction and speed, including new capabilities to extend visibility, security and governance to AI-generated code and embedded Large Language Models (LLMs) in applications.
Legit Security was established in September 2020 by Fuchs, who serves as the company's CEO, Liav Caspi, CTO, and Lior Barak, VP R&D. The three met while serving in the IDF's 8200 military intelligence unit. Fuchs was one of the first Aorato employees, which was acquired by Microsoft in 2014. Fuchs then set up a cyber startup called Lumobit, which Caspi and Barak joined as the first employees. Within a few months, Lomobit merged into Checkmarx with the aim of establishing the field of open-source security. After merging with Checkmarx, Fuchs, Caspi and Barak decided to take an independent route with Legit Security, realizing that protecting the content of the code is no longer sufficient.
"Since the beginning, Legit has listened closely to their enterprise customers and developed an easy-to-operate, market leading platform that has demonstrated strong product-market fit," said Gili Raanan, Founder of Cyberstarts. "Legit has the team, product and market opportunity aligned, and it's time to further accelerate growth with additional resources."