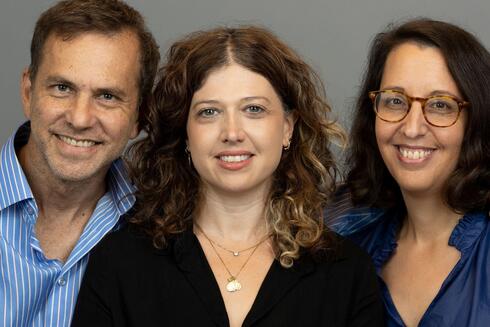 Interview

CV or not CV? TaTiO answers the HR question
CEO Maya Huber shares how her Israeli startup is disrupting the hiring world by leveling the field for job-seekers while laying off resumes
It seems only fitting that Maya Huber, CEO and co-founder of HRtech startup TaTiO, first met her co-founder, COO, and business partner Mor Panfil, on a job interview.
"She hired me," Maya said with a broad smile. "We both come from HR backgrounds and at first Mor was my manager for a couple of years. Then we co-managed a couple of companies together, in which Mor served as the CEO. The two of us have been a team for over 13 years."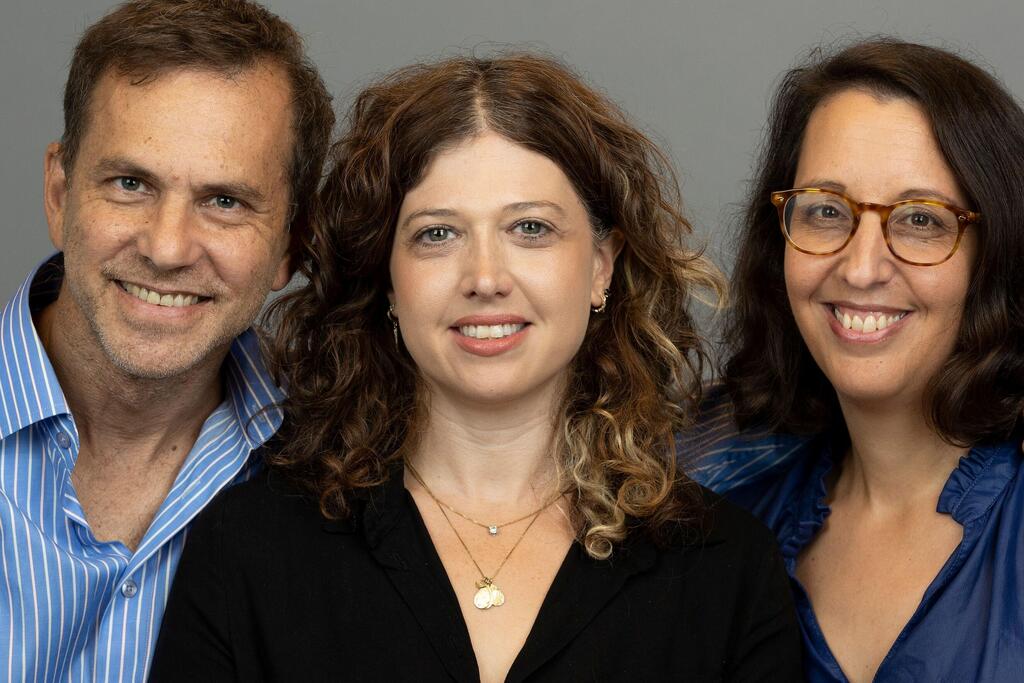 Huber holds a PhD in occupational therapy, with her main expertise in the fields of job analysis and the future of work. Both Huber and Panfil's backgrounds focused on underrepresented populations in Israel.
Founded in 2019 by Huber (CEO) and Panfil (COO) and based in Tel Aviv, the AI-powered job simulation platform company's name
TaTiO
(formerly Skillset) is a blend of the words "
Ta
lent Acquisition Ra
tio
". TaTiO, which has already raised $5.3 million in Seed round funding, currently numbers 13 employees, 60% of whom are women. "This includes women working in product and R&D, not just in support," Huber stresses, "which unfortunately is unusual in high-tech, but we are trying to change that." All the startup's employees live in Israel, including some American expatriates and a few who live in Israel's periphery. The age range at TaTiO is wide, from 20-62. "We are committed to our vision," Huber said. "When it comes to diversity in hiring, we try to walk the walk, not just talk the talk."
Why did you establish TaTiO?
"We were very frustrated by the fact that despite so many technological innovations over the years, the main tool still depended on by both job-seekers to apply for jobs and HR professionals for hiring are resumes (CVs) - or application forms," Huber said. According to Huber, on average, an employer will receive 250 applications for each job position, while the average time spent looking at a resume is a mere 5-7 seconds. The current method of job hiring is outdated, ineffective, and often biased.
Huber cites Prof. Joseph Fuller, who sits on TaTiO's advisory board and leads the Future of Work Project at Harvard's Business School, who states in an article that there are
27 million 'hidden workers'
in the USA. These are people - usually minorities and/or the underprivileged - who are employed or under-employed (not unemployed) - working in a job and have the skills but not the credentials to start careers that would change their lives and fill the worker gap.
"Our past experience working with underprivileged populations taught us that for many people, especially those living in Israel's periphery, their resumes do not reflect their true skills. We knew that we had to come up with a solution so that we could come to prospective employers and prove to them that they could trust our applicants, that they are competent and have the skills to do the jobs well, to warrant their consideration. We show them that they are missing out on great candidates."
So, what your company is trying to do is 'level the playing field'?
"Absolutely. It's not about ignoring your work experience, it's about offering a new option for people to put their skills and competencies upfront as part of the first step of applying for a job. It's about leveling the field for everyone to be judged based on their competencies and not their work history, or in other words, their resume."
Reverse engineering the recruitment process
Understanding that they needed technical expertise to realize their vision, the co-founders brought on Nir Familier, a veteran of two startups, as their CTO. Led by his technical skills, the company's initial product was focused on simulations that mimicked the core tasks of a job and on which job-seekers' competencies were tested. All simulations were conducted remotely from desktops, wherever the job seekers happened to be.
"But everything shifted after the pandemic hit - and it actually helped us," Huber explained. "The market suddenly changed. Two things happened after the initial shutdowns. First, many people went through career changes and had to find new jobs. They discovered that their old resumes were not up to par, they simply were not qualified anymore. At the same time, companies started telling us that they did not need another assessment tool, they needed qualified candidates - actual people - to fill jobs."
So you had to make a shift?
"Yes, and the shutdowns during the early stages of the pandemic gave us the time we needed to carefully plan and develop that shift to an eye-level tailored solution. Led by Nir's technical know-how, we created a technology that enabled us to take simulation tests and assessments and produce a smarter way to hire, a new approach which is competencies-based."
Huber explained that in the typical hiring process the HR professional receives dozens of CVs, filters through them, and chooses a certain amount to access. "What TaTiO's technology allows us to do is reverse engineer the process. So we start with the simulation. Now when the candidate reaches the stage that the HR person will review their candidacy, they've already been tested, filtered, and accessed based on their competencies. This isn't merely a questionnaire, it's the real deal."
How do the simulations work?
"Our simulations are straightforward. If you are a salesperson, you'll be engaged in a CRM, you'll see a pipeline of leads and need to qualify them and call them - of course in the simulation it's not a real person, it's chatbots - and you need to close three deals within 20 minutes.
"If you are applying for a physical picking job in a warehouse, you'll need to collect boxes, wrap them, whatever people who work in a warehouse do. This is not some irrelevant test that some HR divisions give. You won't be comparing squares or popping balloons."
With TaTiO's simulations, AI analysis learns and tracks each candidate's behavior, service orientation, and tone of voice, producing a report with a job-specific prediction score and providing employers with a performance assessment before the first interview is set.
"Based on your performance and your competency, we connect you with relevant job openings. Using TaTiO, HR professionals will get applicants who have already had their competency tested and verified and who are interested in and available for the job vacancy."
Can you share an example of a success story?
"We had a job-seeker who wanted to work as an online customer service bank clerk, but companies were not inviting him to interviews. We had a company that works with us, one of the biggest banks, so we offered that he and several other qualified candidates that were part of our job-seekers pool take part in a simulation that would test and prove their competency. In the end, after he did very well in the simulation, the bank, while working with TaTiO and seeing his results, removed their requirement that candidates have at least a BA degree in a financial field and hired him. This is really the story of the pandemic period. This candidate's background was in tourism and not banking, but he did very well in our simulation because he had been dabbling in stocks during his free time. TaTiO's simulation proved he had the skills needed even if he didn't have the right degree or his CV didn't match up to the job description."
I see how HR professionals benefit from the simulations, but what about the job-seekers?
"First I want to make clear that at TaTiO we work with both HR divisions in companies and with individual job-seekers, so we work with both sides. As for the job-seekers, in addition to everything we have already mentioned, through our simulations job-seekers are able to test themselves to see if they have the skills and abilities it takes for a particular job.
"The job-seekers who use TaTiO -they do not pay for our services as opposed to companies who do - get value for our services by way of feedback and a report on their simulation and gain an insight if they are qualified or not before they even apply to a job.
"With TaTiO you won't waste your time sending your resume to places that are not suitable because the opportunities we present candidates for are only those they are competent and really relevant for, where there is a good match. So it's about better decision making for all sides."
How did the fact that during the pandemic people were forced to stay at home affect hiring?
"Any time you hire someone solely based on their CV you don't really know what you are getting. Therefore during the height of the pandemic, when many companies had to hire new employees remotely without getting to meet them physically in person, verifying competency became even more critical."
How else does TaTiO level the playing field?
"On the HR side, those using TaTiO have access to a database where they can see an anonymous updated pool of qualified candidates who have gone through our simulations. You won't see their location (if the position is remote), age, sex, and not even their full name, just their initials. So we eliminate any bias and level the field for all qualified candidates.
"Let me take it a step further on the candidate's side," Huber said. "Take my personal example. I have a 'privileged' resume. I have a PhD, 15 years of experience working in HR, yet nobody will hire me to be a Head of Product. They will take one look at my CV and tell me my skills are not relevant, even though I know I have what it takes. But, imagine if I could go through a simulation and quantifiably prove my competency in that field of building product even though I never worked a day in my life as a Head of Product. Plus it's completely anonymous. That's amazing."
TaTiO: Behind the numbers
I read that TaTiO has been shown to reduce time-to-hire by 50% and cost-of-hire by 30%. Can you explain these statistics?
"Of course those statistics are an average and each company is different. But what we do see with the companies who use TaTiO is at least a 20% improved employee retention rate after three months. In other words, because the candidates have gone through our simulations and have a good idea of what the job will be like, they tend to stay with the company beyond the 90-day trial period. For example, a new candidate starting at a crowded call center might feel a little shell shocked and overwhelmed, but our candidates, who have already passed simulations, are much better prepared going in, so we close the gap right there.
"As for 'time-to-hire', meaning how quickly we can get a person into a job, and 'cost-to-hire', they are a reflection of one another. I'll cite the example of an Austin, Texas client of ours that by using TaTiO has reduced their number of steps to hiring customer care representatives from six to two. So, naturally, once the time-to-hire is cut down by four steps, the cost-to-hire is significantly reduced as well as a result."
With massive layoffs currently sweeping the high-tech world, one can't help but note that when there is a hiring freeze, HR personnel are the first to get laid off. As a career HR professional, how do you react?
"Yes, HR personnel have suffered from turnover as well, even before the current financial crisis hit. One of the reasons for this is burnout. This happens because they waste a lot of time calling and interviewing unqualified candidates and doing massive amounts of paperwork as they review stacks of CVs, the majority of which are not relevant to the open positions. It's exhausting.
"I can tell you from personal experience that the solution is working smarter, not harder - even with less HR staff. It's about spending your time on the right resources. There's really no reason for so much burnout among HR professionals in this day and age. The advantage of TaTiO's technology for HR professionals is that we help them hire qualified candidates, so we save them time and money while providing peace of mind."
Is HR tech in Israel growing? Does TaTiO work for Israeli companies?
"When we started out there were only a few Israeli startups in this field, but now it's really growing. Even the bigger ones like HiBob were just getting going then. In fact, globally HRtech was one of the most funded industries in the past year, so I believe it's here to stay.
"As for us, TaTio's solution can work with any company that operates their recruitment in the English language, so in theory, yes, we could work for Israeli companies as well.
"Also, the crisis of 'hidden workers' certainly exists in Israel too. But on the plus side, living here in Israel, with its diverse population of people of so many backgrounds and cultures, it gives us a deeper appreciation for the work we are doing to level the playing field in job hiring."
An alternative to CVs: An HR revolution
When asked if TaTiO endorses making CVs, cover letters, and job application forms obsolete, Huber answered very carefully.
"I think we should have an alternative. I don't want to kill it because I do believe that as a job applicant, your past experience and what you have done is meaningful. We don't need to throw that away completely. But, as a first step in job applications, as somebody who has worked in HR for years, I want to see a future where our kids will know more about what kind of jobs they are qualified for and will be first judged on their competencies and only then on their past work histories.
"Also, I believe that competency-based hiring should not end after a candidate lands their first job. It needs to continue throughout a person's career so they can achieve greater opportunities, especially for a company's current employees so they can climb higher within the company. There's lots of untapped talent within a company too. It's a whole new way of thinking. With TaTiO, we've created a new way to hire - instead of vetting people out, we vet them in based on competency - and without bias. We are talking about an HR revolution."