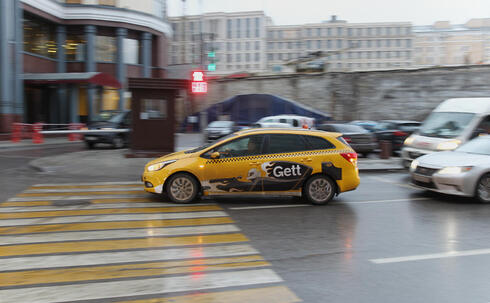 Gett cancels SPAC merger, exiting Russian market
The Israeli-founded ground travel company said that recent market volatility led to the decision to call off the merger with Rosecliff Acquisition Corp I, but it didn't detail the reasons for its departure from Russia
Global corporate ground travel company Gett announced on Friday that it will withdraw from the Russian transportation and delivery market permanently and that it is canceling its SPAC merger with Rosecliff Acquisition Corp I. Gett didn't go into detail regarding the reasons behind both decisions, but the departure from the Russian market is likely due to the recent invasion of Ukraine. Gett's activity in Russia is similar to that of the company in Israel, with some of its investors also coming from the country. Over recent months many companies have canceled SPAC mergers, including Israeli company Tomorrow.io, with Gett saying on Friday that "recent market volatility" is what led it to its decision. 
The announcement by Gett and Rosecliff stated that they "completed a strategic business review, mutually agreeing to terminate the business combination agreement." Gett noted that "business demonstrated strong annual momentum with 44% growth in topline, resulting in an estimated 4x growth in operational-level profitability in 2021 alone and an accelerated path to company profitability by as early as the third quarter of 2022."
Gett added that it "is expected to enter 2023 as a fast-growing and profitable company that will be ready to go public when markets return to a more actionable state."
Gett
announced last November
that it will be merging with Rosecliff in a transaction reflecting an implied pro forma enterprise value at closing of $1 billion. The transaction was meant to provide up to $253 million in gross proceeds from Rosecliff's trust account, with an additional $30 million in gross proceeds from a fully committed common equity PIPE from Rosecliff's sponsors and existing Gett shareholders.