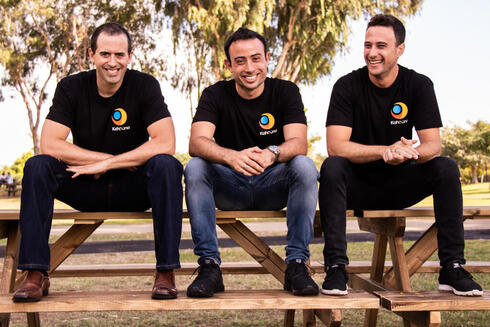 Kahoona raises $4.5 million Seed round for privacy-focused data generation platform
The Israeli startup's solution helps digital businesses protect their users' privacy by generating user profiles through analysis of their interactions with websites
Kahoona, which has developed a first-party data generation and activation technology for the open web aimed at creating a digital ecosystem that preserves user privacy, announced on Monday that it has closed $4.5 million in Seed financing led by Global Founders Capital (GFC). The round also included participation by deep-tech focused Cardumen Capital, Plug and Play, and Fourth Realm. Leading angel investors from Amazon, IronSource, NBC Universal, Verizon, and SAP participated as well.
Apple's IDFA changes followed by Google's pledge to remove third-party cookies from Chrome are forcing businesses to adapt or face financial losses. Kahoona helps digital publishers, eCommerce merchants, and brands generate accurate, scalable, actionable, and privacy-preserving user data.
"Using advanced AI models and deep behavioral insights, we were able to bridge the gap between users' right for privacy and the ever-growing need for data by content providers and digital stores," said Gal Rapoport, Kahoona's Co-Founder and CEO.
On average, 68% of visitors on a site are new users. Kahoona generates anonymized user profiles in real-time with the purpose of enabling personalization to solve the cold-start problem and unlocking brand marketing dollars.
"The tectonic privacy-related measures present opportunities for digital businesses to rethink their data strategy with the purpose of sustaining long-term growth while preserving users' privacy," said David Citron, Partner at Global Founders Capital.
Founded by Technion and MIT graduates Gal Rapoport, Alon Ashkenasi, and Ohad Tzur, Kahoona's leadership team had previously led product development and spearheaded sales and partnership organizations at Amazon, Intel, and Google. The company is currently hiring data scientists and developers for its R&D center in Tel Aviv and sales and marketing positions in its U.S. headquarters in San Diego, California.
"Regulatory directives followed by large tech platforms' shift towards privacy have created much turmoil in the market, allowing us to bring innovative technology to multiple verticals," added Ohad Tzur, Co-Founder and COO.