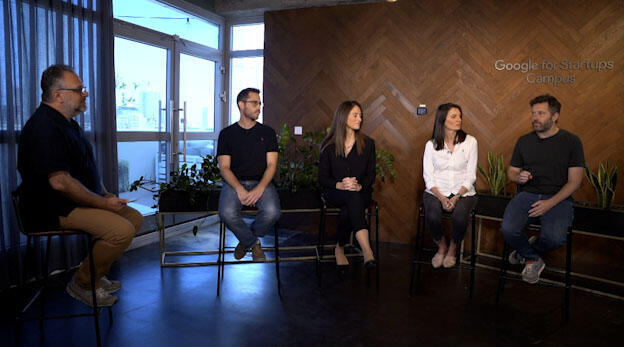 "All companies collect data, but few also analyze it"
Mor Lankry Eldar, Startups Industry Manager at Google, was speaking during a panel held as part of Google and Calcalist's Startup Week. "Working in high-tech is like an emotional roller-coaster, and in order to deal with the ups and downs you need to regulate your emotions," explained Noa Matz, Operating Partner at F2 Venture Capital
"All companies currently collect data, but very few analyze the data they collect," explained Mor Lankry Eldar, Startups Industry Manager at Google. Lankry Eldar was speaking on a panel held as part of Google and Calcalist's Startup Week which focused on product-market fit. "You can literally count on one hand the companies that actually implement the findings from their data in order to affect their marketing and product strategy."
One company that does heavily rely on the analysis of its data in order to develop new products and reach new markets and audiences is Bookaway, an online platform offering ground travel booking services from local transportation suppliers worldwide. "Before we enter a new country we base our decision on a lot of data. We check the particular market we want to enter, break it down and try to understand what people are looking for to go from point A to point B and what are the locations the potential clients are ooking at," said its CEO Noam Toister.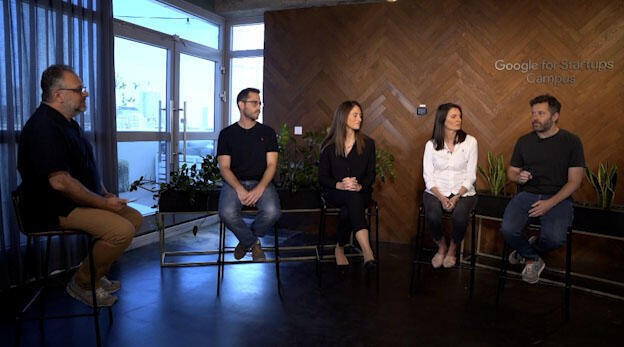 Nevertheless, Toister noted that when dealing with a large scale,100 countries, for example, data can't provide all the answers. "Our philosophy is to leave as much of the decision-making to the people on the ground as they are ultimately the ones who understand the market." Toister said the company "provides them with the tools to make the decisions by themselves, with data being one of those tools."
Zohar Bronfman, CEO and co-founder of Pecan AI, whose low-code predictive modeling and data science platform empowers business intelligence (BI) analysts to make predictions, stated that companies have a basic need for data. "If you want to build a new marketing campaign because marketing is your main tool for growth, you need to know which campaigns to invest in. You can't follow your gut instinct to analyze the value of a future client. You need advanced tools to predict how much each of your clients is worth to the company in the future and based on that data you can predetermine if a certain campaign will be successful and optimize your marketing spending," explained Bronfman.
Another issue that was discussed in the panel was the ability of startups and entrepreneurs to deal with crisis situations, whether it be the effects of the pandemic on tourism companies or of the current financial crisis on startups. "Working in high-tech is an emotional roller-coaster and in order to deal with the ups and down you need to regulate your emotions," noted Noa Matz, Operating Partner at F2 Venture Capital. "Regulating emotions is the first thing I look for in entrepreneurs before we decide to invest in them. Their ability to remain calm and collected and regulate themselves when a difficulty arises, or a failure occurs, and there are countless failures in startups. You need to act as if it's 'business as usual' when you're up and when you're down. Of course, you can celebrate successes, but you can't crack when things don't work out exactly as expected," said Matz.
"At the beginning of the road many entrepreneurs understand that this might not be for them or that they selected the wrong team or are heading down the wrong road," added Matz. "At this point, they need to pivot or just decide to break it up."
"I can completely relate to this feeling," noted Toister. "You wake up in the morning and you see sales have increased eightfold but at night you might be going to sleep after investors told you that you don't even have a market fit. If you can't regulate yourself it is very difficult to live with the uncertainty.
"What's even more important is understanding that this is also being experienced by the employees," added Toister. "Many times we try to filter out these emotions of great success or massive failure and present everything as 'business as usual' and that isn't necessarily right as the employees also experience and understand the market. Therefore you need to be very transparent with the employees and show them that it is possible to recover from a problematic situation as well as celebrate successes."