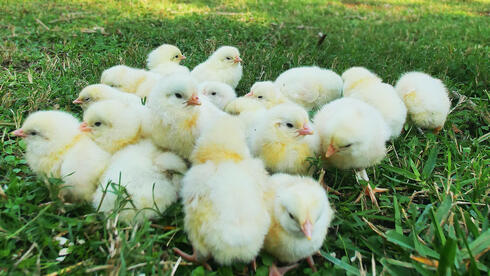 Israeli startup breeds hens which lay eggs of female-only chicks
The achievement by startup Huminn and the Israeli Agricultural Research Organization – Volcani Institute can help spare the killing of billions of chicks around the world
A hen developed by Israeli startup Huminn and the Israeli Agricultural Research Organization – Volcani Institute, is the first in the world to lay eggs from which only female chicks hatch, it was announced on Tuesday.
The unique technology transfers a biological trait through the sex chromosomes, which prevents the development of male embryos.
The laying hen, given the name Golda, is completely identical to the breed of hens that lay edible table eggs and are currently used in agriculture.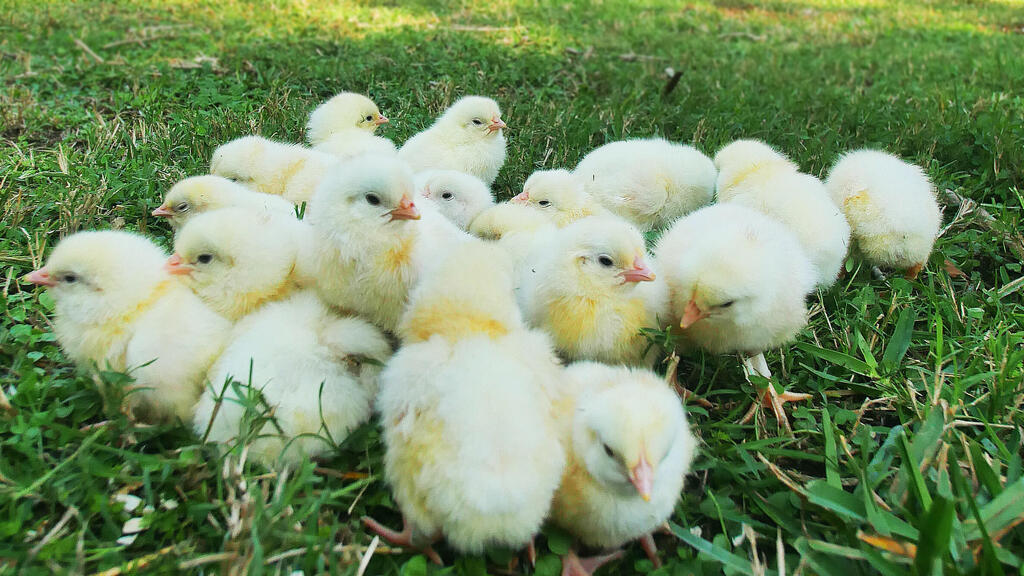 The company said that the European Union's Director General for Health and Food Safety has examined the technology and confirmed that the egg-laying hen and the eggs can be marketed, as is currently the practice.
This is the first company that succeeded in developing a proven solution to this serious animal welfare problem in the poultry industry. It eliminates any need for the sorting and destruction of approximately 7 billion day-old male chicks every year, which are considered an "unnecessary by-product" in the edible egg industry.
In addition to solving the animal welfare issue, the substantial resources needed for hatching are reduced by almost half, and the costs of sorting and disposing of the male chicks are eliminated.
"In recent years, we have witnessed a change in awareness around the world regarding animal welfare, but on the other hand, no practical solutions have been identified to stop the unfortunate phenomenon of killing the male chicks," said Dr. Yaarit Wainberg, CEO of Poultry by Huminn, which was established in collaboration with Huminn (formerly Impact NRS) and the Volcani Institute. "We are proud and excited to be the first in the world to offer an effective solution, with a significant contribution to the entire value chain - all this based on Israeli science and innovation."