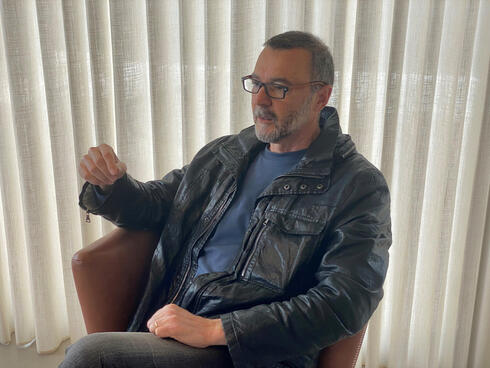 Interview

Marius Nacht: "I won't have another success in high-tech like Check Point, but in biotech I will"
Marius Nacht is one of the founding fathers of Israeli cybersecurity, but in recent years he has preferred to invest in biotech. In an exclusive interview with Calcalist, he tells how his interest in the life sciences arose, why it's important to make long-term investments in Israeli companies, and why he left the digital bank and parted ways with the aMoon fund
Although Marius Nacht (60) is branded as one of the three legendary founders of Check Point, for the last decade he has been involved with a different passion: the healthcare and biomed field. The man who starred for years as one of Israel's poster boys for cybersecurity actually dreams of growing the new Check Point in the worlds of biomed, as an entrepreneur or investor.
He invests a huge fortune in companies in the field, with his main baby being DayTwo, which provides customized diet recommendations based on an algorithm that weighs the composition of gut bacteria and sugar levels from various foods in the blood. The company was established in 2015, has raised $85 million to dateת and is on the verge of another round of funding as part of round D. This causes Nacht to deviate from his habit of maintaining his privacy and agree to being interviewed. He is the main, and enthusiastic, investor in DayTwo, and next to him, from the scientific side, is Prof. Eran Segal from the Weizmann Institute. The goal is to change the company's focus in order to put it on the path of growth and profit.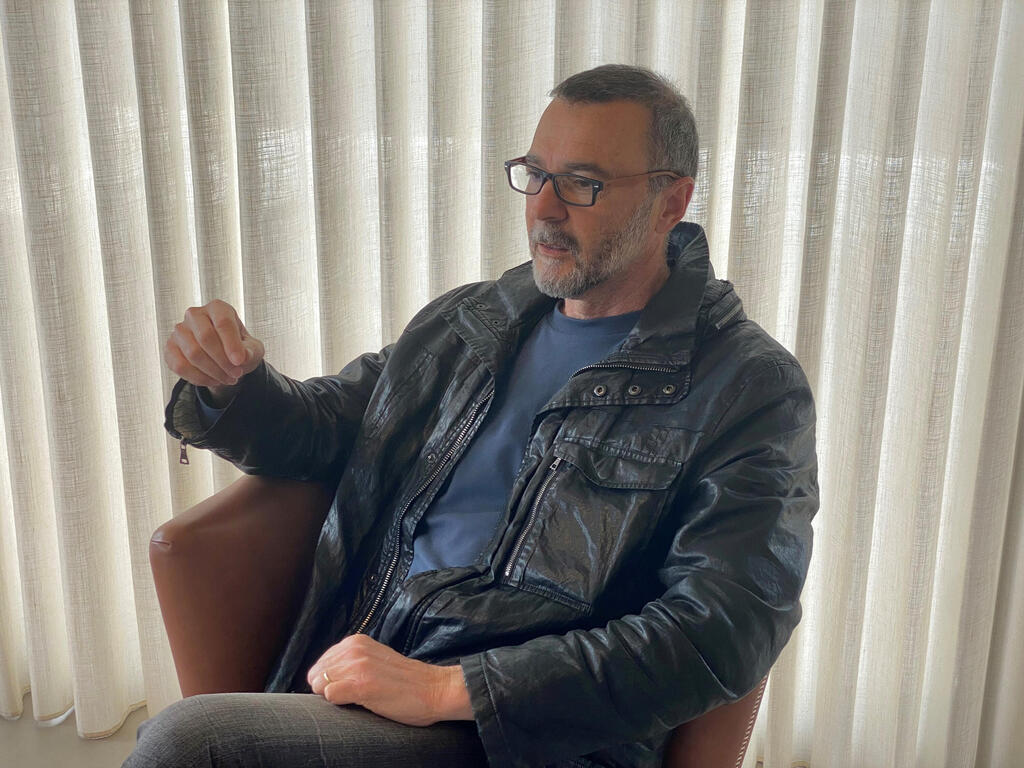 How did your love affair with DayTwo begin?
"When I met Eran Segal and he explained to me the effect of gut bacteria on blood sugar levels, it made so much sense that my jaw dropped. I said, 'How did they not do this before?' I joined the experiment myself and discovered that I myself am pre-diabetic, there are foods I thought were good for me - but they are really not, like beets. Pizza, for example, I can eat freely today, I am no longer pre-diabetic. At that very time I was then making my first steps in biology. I believed until then that the food molecules go straight into the blood, but it turns out they don't and the food first meets the gut bacteria. In general, the issue of personalized medicine has become very strong in these years. A quarter of the companies I invest in are like this, that is where the most fascinating things are happening."
DayTwo wasn't that successful in Israel. After such a long period of time companies are already after an exit. Didn't you think that maybe DayTwo had exhausted itself, and you need to move on to the next thing?
"I have never had a moment like this. DayTwo has changed people's lives. Already 40% of the major insurers in the United States subsidize DayTwo. It's only a matter of time before others come aboard. It also interests the Benefits Managers, who are responsible for employee benefits at big employers. Today, the focus of the company in the American market is on Type 2 diabetes and not on other things. This is a completely different strategy from Israel. (where the company is known mainly for adapting personal diets)."
The company is embarking on a round of funding, why not stop the bleeding first?
"The current business direction highlights the United States. It's magical to find some celebrity to use DayTwo and talk about it, but it's not the right strategy. The right strategy is to move forward step by step, even if the road is difficult. In the field of health the bleeding lasts much longer than in high-tech, it is not suitable for those who want to see their money return quickly. The satisfactions are at the science level, when another experiment is successful or when another customer signs, not the quick satisfactions of high-tech of the type where you say, 'I raised funds and now I am a unicorn'."
Will you be investing in the current funding round?
"Certainly, in the millions, mainly because the company needs money to break out in the United States. The company knows how to reach customers there who pay it a two-year membership fee, unlike in Israel where the payment is a one-time payment. This makes it possible to accompany the insured all the way. You may need to resequence the bacteria a year or two later. As opposed to the past, we know how to make a profit and now we even make money from our data, which can also help with other diseases and not just with diabetes."
"We were a rock band - and we went on to a solo career"
Nacht was born in 1962 in Romania, and immigrated to Israel at the age of 3 with his family. He grew up in Ashkelon, served in Talpiot (an elite IDF training program for recruits who have demonstrated outstanding academic ability in the sciences). He holds a bachelor's degree with honors in physics and mathematics from the Hebrew University, and a master's degree in electrical engineering and communication systems. As a software developer at Orbotech in 1990, he met Gil Shwed, and three years later, Nacht, Shwed and Shlomo Kramer founded Check Point, which pioneered the firewall. And the rest is history.
Check Point is currently traded on Nasdaq with a market cap of around $18 billion. Kramer retired from the company and founded Impreva and other cybersecurity companies, such as Cato Networks for information security in the cloud, which also compete with Check Point. Nacht, who was a significant shareholder at Check Point, was appointed chairman in 2015, with the administrative reins being left in Shwed's hands. In 2020, after 27 years at the company, Nacht announced his retirement.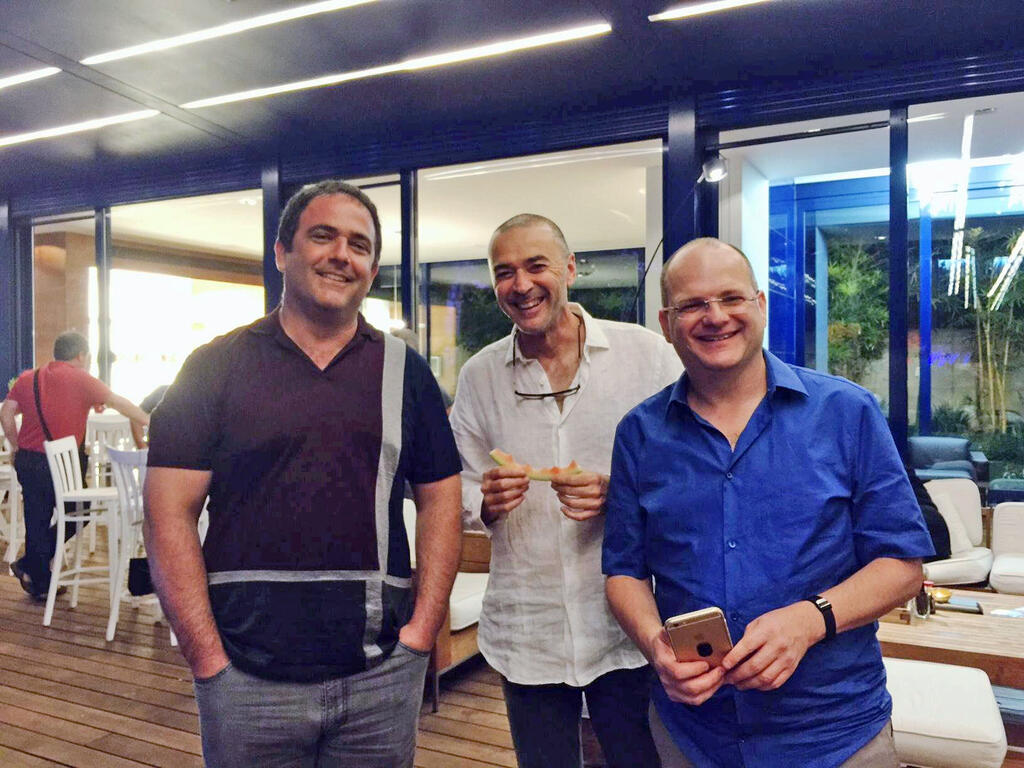 What connected you, a cyber person, to the life sciences?
"My father died of cancer at the end of 2007 and I accompanied him for two and a half years. I saw how when we are all healthy and running a marathon, everything is great, but if suddenly someone is seriously ill or has knee pains - suddenly life changes and the only things that seem to matter are the knees or prostate problem. You suddenly understand the meaning of the Hebrew idiom, "Health is the main thing." I said I want to take my money and knowledge to focus on what's most important. I am almost 60 years old and DayTwo has already done me good. Of the 30-40 companies I invest in, only about a third or a half of them are as fascinating as DayTwo."
What in the process of accompanying your father made you realize that you need to be there in the field?
"Awareness of our finality. We're all getting older. By the way, old age is a disease too, the FDA does not recognize it, but it is a disease. One of my friends once told me a joke that says 'life is a disease that spreads through sex and is about to kill you.' That is both amusing and extreme, but old age is indeed a disease. It's no wonder that Type 2 diabetes comes with age. It's not a disease we are born with. It develops in correlation with old age, and we all catch some serious disease of which old age is one.
"So I wanted to do something with my time, money and mind. There are amazing scientists in Israel and I wanted to do it where I live with my family and friends. Since the pandemic started, foreign investors, who want to invest not only in cyber but also in health, have come here. Personality, curiosity, Zionism, business, a desire to do something important - all these things have been united into the life sciences."
And you do not miss the high-tech world you have abandoned, which has been hot in recent years and is growing start-ups at crazy values?
"It's something that surprises me all the time. I will not have another success like Check Point in the high-tech fields. In biotech I think so. For me personally, it was more appropriate to reinvent myself, there are others who prefer to continue doing the same thing, this too is worth appreciating. For me, any startup I would set up in the cyber field would not compare to Check Point. At Check Point there was a combination of people, an idea, timing and execution, all of whom, like Olympic gymnast Nadia Comaneci, got the rare combination of the perfect score of 10, 10, 10. So for me, I prefer to do other things now."
Shlomo Kramer thinks otherwise, founding Imperva and Cato Networks. He continues to carve into the rock of cyber.
"From a Zionist point of view, these are companies that have been established in Israel and what he is doing is important. There is room for Cato Networks and other things. Our advantage is the opportunity there is in Israel, and our duty is to support Israeli companies. That's why I prefer to give up other things, even if they have profits, because they are not in Israel. We do not need to help the Americans, the Chinese, and the French, they manage just fine without us."
You were a legendary trio. Are you still in touch with them?
"If you compare us to a rock band, then each of us went our own way for a solo career."
Do you sometimes miss that period?
"I'm already busy with the next things. What was in the past was good and it was good that it happened. I have good memories from Check Point."
Cyber is a much more hectic world than biotech, which moves slowly and at greater risk.
"Even in biotech people work insanely. It takes longer, but the reward will be more significant. At Check Point it took us nine months until we had a product. In biotech the pace is different. Within nine months you can come up with results of preclinical experiments in animals with amazing results."
How do you see Check Point today? Palo Alto Networks is beating it with a crazy value of $60 billion, but in net profit Check Point wins.
"It's not fair for me to give grades to a company I was at which gave me a lot on a personal level. Even todayת Check Point, under Gil's leadership, is a company that is every investor's dream. Very quickly it became a revenue generating machine with a value that grew rapidly. People do not understand how difficult it is to reach the summit, but no less than that how difficult it is to stay there for a long time."
We may be handing out grades, but Nir Zuk, the founder of Palo Alto Networks, who came out of Check Point himself, called himself a "Check Point Killer"?
"I do not use such expressions. Not about friends and not even about competitors."
What do you think about the values ​​of today's companies and how they express themselves by throwing huge parties and advertising on huge billboards?
"This is not just something that has happened in recent years. In the late 1990s at Check Point they also had lavish parties. If anyone is willing to give these companies such huge values, it makes sense that they would stock up on cash in a time of need. The values ​​are sometimes exaggerated. We are now seeing only part of the evening out of it. Companies are returning to their true value, and it's not the end yet. But, it's the character of humans. They give you something, you can raise a lot of money and break out fast - so you take it.
"We'll be in a situation where because of funds like SoftBank's Vision Fund, you not only have to be good, but also break through very quickly. Microsoft, for example, their software was not the best right away, but they had a lot of money. Bill Gates behaved in a very predatory way. So they broke through at the expense of other companies."
There used to be a culture of small and modest companies running forward with a good product. Today it's all about billboards on the Ayalon freeway and decadent parties.
"Once multinational companies put huge centers here, we have to compete like we're in California, so because of their invasion we do things contrary to our character and our strengths. However, I know some companies from my portfolio that recruit at great value, but they do not burn it on parties, but save the money for a rainy day. In my opinion, they are doing the right thing. I guess there are other companies that also do this."
"The aMoon fund and I have parted ways"
Over the years, Nacht has exercised shares of astronomical value (more than $1 billion), with his heart already in the world of health. In 2016, he founded the biomed fund aMoon with Dr. Yair Schindel, and invested in 40 life sciences companies, which over time established him as one of the most significant biomed investors in Israel.
aMoon has raised several funds to date, $300 million in 2016, $750 million in 2019, and $100 million in 2021. In total, the fund has $1.15 billion in assets under management. In the first years of the fund's establishment, it was evident that Nacht was very active and involved, although he did not play a formal managerial role in it. Recently, he seems to have fallen out with the investment fund he founded and its current executives and partners. Nacht has since moved to a policy of private investment.
You won't participate in future funds raised by aMoon?
"aMoon wasn't just founded for no reason. It was founded with the intention of focusing on Israel, and in my opinion, today they are not focused enough on Israel. I wish them luck, but I will not join their next funds. I would like to see aMoon invest much more in Israeli growth companies like DayTwo and others, which is the agenda of aMoon. It is no coincidence that we set up a large fund, because it is intended to invest in growth companies that need more capital and since this is not happening enough for my taste, we parted ways."
In a global world is having an Israeli affinity important at all?
"Our advantage as entrepreneurs and investors is here in Israel. American companies do not need me as an investor. I am also far from them, as far as I understand American culture - I will not really add value. On the other hand, a lot of special Israeli companies are desperate for money and experience and are creating opportunities. Israeli investors need to invest here. The institutional investors in Israel are also not active enough here in my opinion. They invest in real estate in North Carolina, in the teachers' union funds in Canada instead of in Israeli biotech."
You can understand them, life sciences are a dangerous field.
"But we saw Moderna during the pandemic - you can make a lot of money in biotech. Companies have tripled their valuations. In Israel there is innovation, thinking outside the box, there are quite a few groundbreaking companies in their field and it is difficult for them to raise funds. I sat on the investment committee of aMoon and I saw amazing Israeli companies, which are having a difficult time raising funds because they are not American. In the United States there would be long lines of investors waiting to invest in them. Israeli scientists who have returned to Israel are being punished for it and it drives me crazy. I founded aMoon to take care of this, and it turned around a bit. I'm not happy about that, so I decided to do more in Israel."
"Amnon is full of passion and I felt it was possible to leave"
You were also in the digital bank for a while. Why did you sell your part to Amnon Shashua?
"What matters to me is the issue of health in Israel. Amnon was very passionate, I don't care if you do it through AI or anything else. Because he was passionate and takes care of it properly, I preferred to devote my time, money and passion to health resources. I am convinced it's a fascinating business idea. I got into it not necessarily to make a lot of money, but to help revolutionize the retail banking industry. When I saw Amnon take it in that direction - I felt it was possible for me to leave. After all, what is impact? These are things that if you do not do - will not happen. I felt that my impact was elsewhere, and I am focused on Israeli health projects."
How involved are you still? Will you open an account at the digital bank?
"I'm not involved in what's being done at all, but I know how hard and complex the work is. I'm full of appreciation for the intention, and I'll open an account there. I'm emotionally involved not in the bank, but in the reason it got me there: Any area where there is no competition encourages corruption. I am not saying that banks are corrupt, but just like a body that does not do sports begins to degenerate and gain weight - so too in banking. There is not enough real competition there today."
In the end, where do you dream of moving the needle?
"The most significant thing is to make a health impact on as large populations as possible. In the end it could be through DayTwo: to affect 10% of the world population who are diabetics and change trends. I am also invested in a company called Apos that deals with knee and back problems. If it is possible to treat knee problems so that people continue to be mobile and keep walking - there too there can be a big impact. My portfolio of investments in the field is huge, with companies that will do amazing things in ten years."
"My wife is focused on philanthropy"
Nacht married Adv. Inbar Afek in 2019. He previously was in a relationship with Anat Agmon, one of the current owners of the Globes newspaper, and they have four children together.
Your public involvement has been greater and more visible. You donated to the families of those killed in the Meron disaster, for example, and you also transferred symbolic compensation to artists who could not earn a living during the pandemic when everything was shut down.
"This is my dear wife. I got married almost three years ago. She is focused on our philanthropy and those are all her initiatives. It's our money. I have no committees, it's just my wife and I. Everything is her ideas and creativity, whether it be refugees from Ukraine, musicians or ultra-Orthodox families who lost their loved ones in the Meron disaster. That good work does good for our home, and makes me feel better on a personal level. I have a commitment to the State of Israel and to the Jewish people, of which I feel a part."
Today you are not afraid of diabetes?
"It's a terrible disease, which comes during the difficult years when people grow older. It can cause blindness, amputation. I'm not afraid, but maybe it's too strong a word. There are many things to do, like sports or eating right, preventative maintenance. It's not to say that on my birthday I will not devour a chocolate mousse cake."
Another thing that prolongs life is a successful second chapter.
"It's scientifically proven that what prolongs life is 'companionship', even if it happens later in life. In my case my second chapter is amazing. This is how it's meant to be. It's a matter of whom you go to bed with and whom you wake up with in the morning."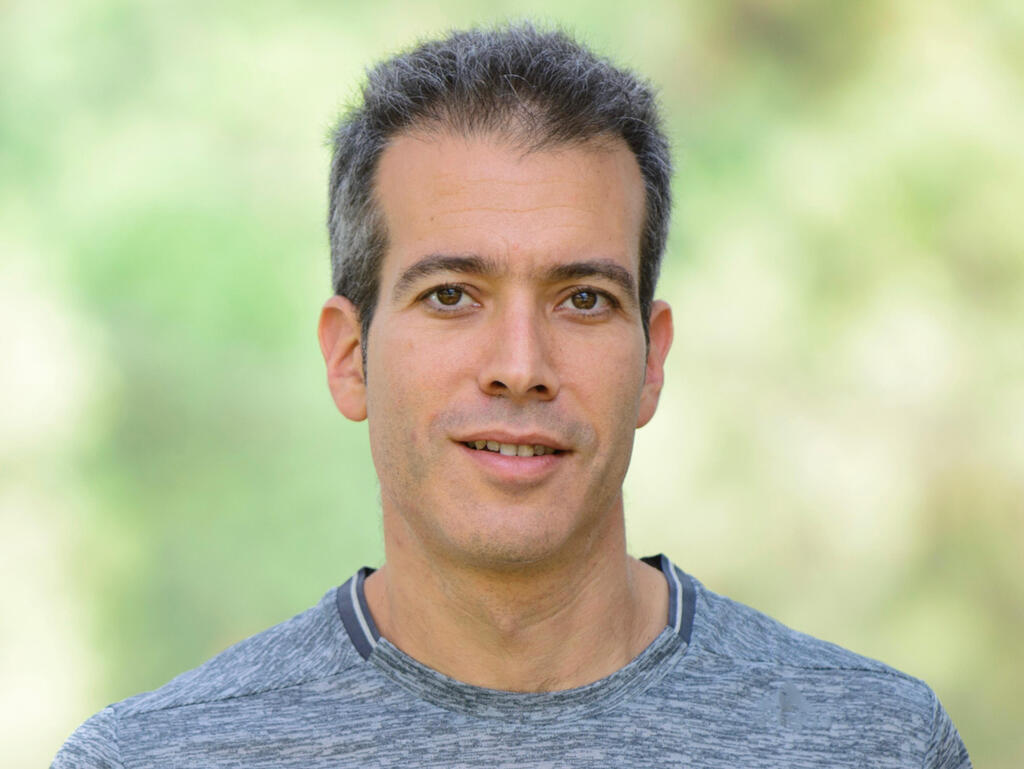 "We'll set up a bacterial health index"
And back to the investment in DayTwo, which was established on the basis of many years of research by Prof. Segal and Prof. Eran Elinav of the Weizmann Institute, who proved that the composition of intestinal bacteria differentially affects the jumps in blood sugar after eating. DayTwo is designed to adapt the diet to the intestinal bacterial composition of each individual, and to monitor the food consumed, especially one that results in "sugar jumps". After the founders were able to obtain rights to the research from the Weizmann Institute, the company set out with three founders: Nacht, Lehi Segal, the company's first CEO and now a board member, and Yuval Afek, who is no longer with the company. The shift in business focus today is led by an American face: Dave Henderson, a senior in the American life sciences industry, who is replacing Segal in the management of the company. The company's new chairman is Yair Briman, formerly global CEO of Phillips' subsidiaries in digital medicine.
The company is currently trying to fix its business model in a way that divides it into two: an Israeli body, which will work with local health funds, and an American body, which will try to work with insurance companies and giant corporations in the U.S. to offer DayTwo's solution to their employees on a subscription model.
Prof. Segal claims that intestinal bacteria have not received the treatment they deserve to date and that their impact on human health is critical. In his study, he claims, it has been shown that a jump in blood sugar based on these bacteria can be predicted. DayTwo actually provides dietary recommendations tailored to the DNA sequences of gut bacteria in the user's body, as well as based on medical information and personal behavioral information.
Among the investors in the Israeli company are several huge entities, including the Johnson & Johnson Corporation, the American hospital chain Mayo Clinic, the French fund Seventure Partners, specializing in investments in intestinal bacteria, the aMoon fund, established by Nacht, the Israeli 10D fund, Israeli basketball star Omri Casspi, Cathay Innovation, Poalim Capital Markets, the La'maison Foundation and Micron Ventures.
According to Prof. Segal, scientific recognition is achieved through peer-reviewed publications and clinical trials, and he claims that the existing scientific goals have already been achieved in the existing product. "We have achieved some such landmarks," he says. "The first, with the publication of the lead article of 1,000 subjects, in the scientific journal Cell. The following milestones were in clinical trials we published this year in the leading journal Diabetes Care, in which we published the results of a long-term clinical trial we conducted on people with pre-diabetes and diabetics."
According to him, the company is considering the development of additional products based on intestinal bacteria, "for example, adjusting diets and supplements that will change their composition to be healthier, and the milestones will be the proof that the recommendations can indeed change their composition and health of patients. The company is currently considering entering the development of diagnostic tools and treatment based on intestinal bacteria, and here the milestones will include experiments that will prove the effectiveness of the interventions we will perform in their composition."
What applications are you talking about?
"If until now DayTwo looked at existing bacteria and gave dietary recommendations, now it is about to develop the ability to give a health index ('score') to bacteria. Contrary to genetics, we can influence gut bacteria. The company can give a score to the microbiome (gut bacteria), say if it's like that of someone with cancer, an overweight person, or a lean person and with the help of dietary interventions or supplements - knowing how to take your bacteria from one place to a healthier one. Only DayTwo has this repository that can bring insights on what to change."
Do you have difficulty recruiting employees in an era of astronomical financial rewards for high-tech workers?
Nacht: "I hope that if we pay the same salaries as some American company - people will prefer to do big data with us because there is an added value of health and Israeliness here, but we have no choice but to pay those salaries."
Segal: "With low salaries it is difficult to recruit doctoral students. In the past we saw that many of them went on to do a post-doctorate with the aim of opening a laboratory themselves, but today they offer very high salaries to doctoral students who graduate in data science, and they ask themselves why go and do a post-doctorate for 3-4 years abroad at a low salary, when there is no guarantee that they will eventually get a job. The salary in academia will not be similar to what is outside. These salary levels also reflect on academia, which is a big part of innovation."