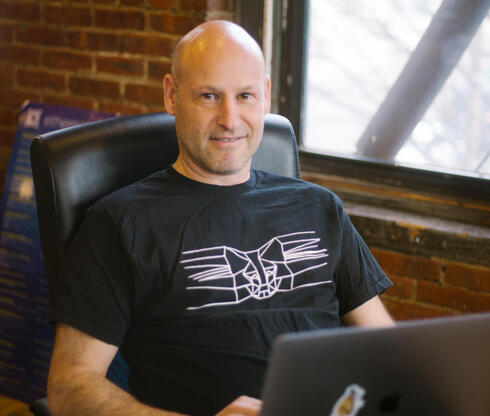 "Blockchain is still an incredibly hot technology. We excised some cancers from the body and feel a lot better"
Joe Lubin, co-founder of Ethereum and founder of ConsenSys, isn't letting last year's collapse or any of the naysayers dampen his enthusiasm for the future of blockchain and cryptocurrencies
The blockchain and cryptocurrency sectors have suffered their fair share of blows over the past year. Like every other tech sector, they paid a steep price for the dramatic shift in macroeconomic conditions. But in addition, they also dealt with both the financial and reputational damage caused by a series of extremely hyped collapses, headlined by the debacle at crypto exchange FTX, which is still unwinding in courts these days in bankruptcy hearings and the trial of former CEO Sam Bankman-Fried.
The FTX saga came after nearly $2 trillion in value was wiped out from the crypto sector last year and a slump that eliminated key industry players such as Voyager Digital, Three Arrows Capital, and Israeli-founded Celsius Network.
Blockchain and crypto have already been dismissed by many people as a tech fad of the past, but there are those that remain exuberantly positive about its outlook for the future. No one more than Joe Lubin, a co-founder of Ethereum, the decentralized open-source blockchain that dominates the smart contract sector, and the founder of ConsenSys, a Brooklyn-based blockchain technology company that develops decentralized software services and applications that operate on Ethereum.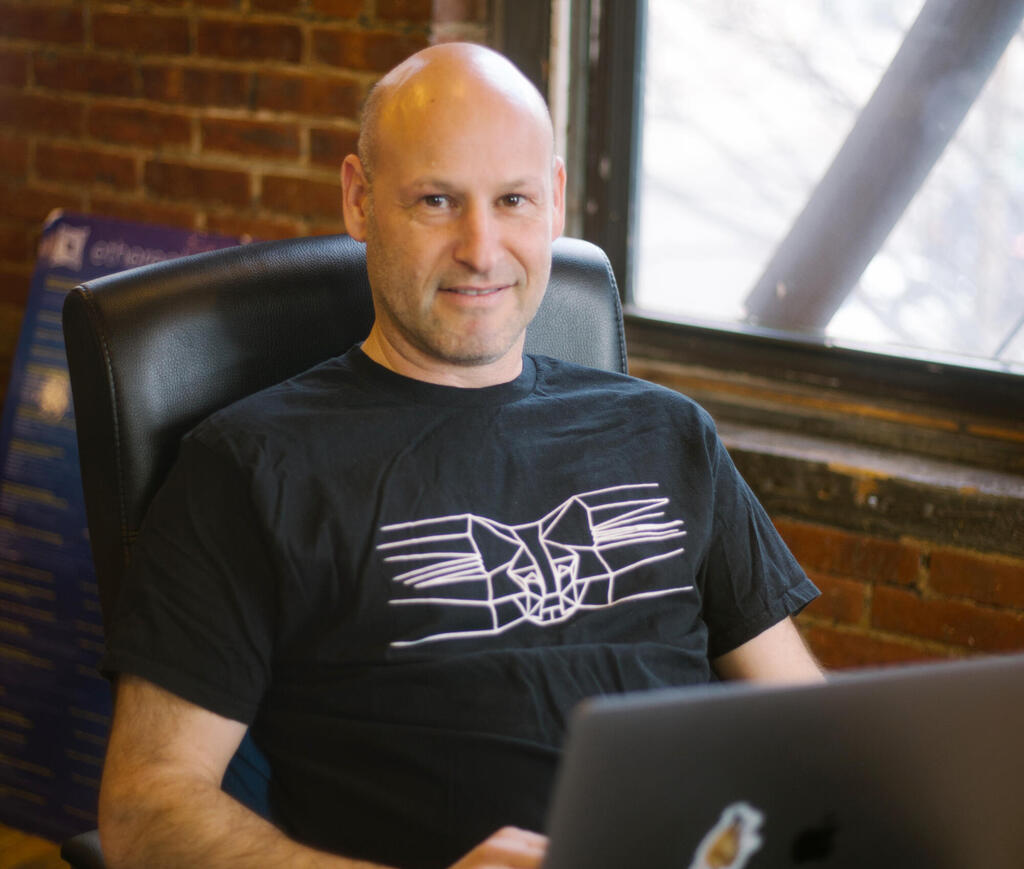 "The internet followed the same trajectory as blockchain. Maybe it wasn't a hot technology in 2001/2002, but that doesn't mean there weren't a huge number of builders, just building out, enabling pieces in enabling layers," Lubin told CTech last week during his visit to Israel for ETHTLV 2023, a series of events in Tel Aviv aimed at builders in the Ethereum and crypto space. "I think blockchain is an incredibly hot technology. Anybody in the industry thinks the same. I think that we excised some cancers from the body and I think we all feel a lot better about ourselves and a lot lighter. It may not be a hot technology for certain speculators right now, but go to an NFT conference and tell those people that it's not a hot technology."
A few years ago, when ConsenSys was ConsenSys AG, a software-production studio, it invested in Israeli companies such as StarkWare. In February 2020, ConsenSys AG rebranded to Mesh and announced its plans to spin out ConsenSys Software Inc (now known as ConsenSys). ConsenSys works to build infrastructure, products, and services for the Ethereum ecosystem and other Web3 decentralized technologies. Their two flagship products are MetaMask, a self-custody web3 wallet and Infura, a developer platform. Mesh manages investments, incubated projects, R&D and accelerator activities. The investment in StarkWare has certainly paid off for Mesh to date, with the company that develops scalability and privacy solutions for blockchain technology raising $100 million at a valuation of $8 billion in a Series D round in May 2022.
"I'm not sure I need to point out that Israel is the Startup Nation and is extremely strong technologically," noted Lubin. "Israel is a hotbed of cryptographers and so is our ecosystem. The future of our ecosystem is essentially about zero knowledge and other cryptographic techniques."
Last March, ConsenSys announced that its valuation had more than doubled to over $7 billion after raising $450 million in a funding round that included investments from SoftBank Vision Fund 2 and Microsoft. However, macroeconomic changes still resulted in it announcing plans to cut 11% of its workforce, or 96 jobs, last month. Lubin nevertheless remains optimistic.
"It's been pretty consistent for us most of the way through. There's certainly ups and downs in terms of the volume of interest in transactions, but the company is operating incredibly well," he said. "We've been astonished to read lots of things about our ecosystem, but they're related to things that we've been complaining about for a long time. It has really been mainly about macroeconomic and geopolitical factors. There has been a slowing in our ecosystem and we were affected by that. There was a further slowing in our ecosystem caused by a whole bunch of Centralized Finance (CeFi) companies which I now look back on as a self-limiting process. Basically, they did the same thing that so many companies in traditional finance have done in the past. There are some really corrupt projects and there are some bad projects, and then there's some good actors in CeFi. I'm happy to tolerate those as I think they're a valuable onboarding step, a valuable bridge between the legacy economy and our economy. But essentially it's the same old stuff but applied to a new vulnerable space."
Lubin insists that last year's crash and the fall of FTX will ultimately prove to be a positive for the industry. "We have the privilege, and the joy, and the difficulty in trying to build a new web and a new decentralized global economy on live monetary rails which has never been done before. That's hard and that makes things vulnerable. And what ended up happening was in my opinion actually really great for our ecosystem," he said. "Sam [Bankman-Fried] and leaders of some other companies did things that weren't intentional, but ultimately ended up having a positive effect on pointing out in very stark contrast the difference between CeFi mechanisms and DeFi mechanisms."
Lubin believes that the untangling of the FTX mess, which is being done on an open database, can be presented to regulators and politicians as an example of the sector's mechanisms of transparency and decentralization. "It's incumbent on us to help leaders of government and regulators and corporations to understand the benefits of our technology, and the weaknesses of that technology. I think it's going to be great going forward."
As far as the reputational hit suffered by a sector that for many people was already mainly associated with scams, Lubin has little concern. "There's always been a trust gap because it's such a complicated technology. So I'm not really worried about where we are. I think we're in a great position. We see waves of innovation and the waves of innovation bring in software developers and they bring in speculators and they bring in new kinds of consumers, like those who are interested in NFTs. The software developers, the builders, stay in our ecosystem. The speculators go crazy. There's a blow-off top. They run away for a little while, and that's fine. They'll be back because they're speculators. We just keep building and each new wave of innovation is bigger than the last one."
Making parallels between the rise and adoption of the internet compared to blockchain and crypto is not as popular as it once used to be, but Lubin believes it remains as relevant as ever.
"This era feels similar to the dot-com boom and bust where we had a bunch of rises and corrections because a lot of people, similar to the early web, were exploring all these ideas and they weren't all good ideas. They weren't necessarily timely ideas and didn't necessarily have enough enabling infrastructure to make them viable," said Lubin. "The pets.com of the world exist right now, but we needed 10, 15, 20 years of infrastructure building in order to make them work. And so it's similar because we had wicked, irrational enthusiasm and exuberance for our technology. And then a massive blow-off top exacerbated by global financial challenges and geopolitical challenges similar to what happened in the markets after 9/11. Back then I think the world was in shock and what happened was that all these people who were in dot-com companies kept at it because they saw the power of the technology and the disruption it created. They essentially spent the next 10 years building web commerce, mobile and social, and the world was transformed. I think we're in that phase right now."