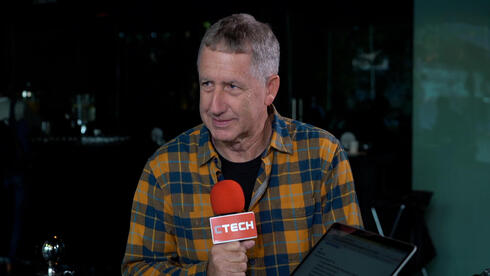 CTalk

"The future of generative AI will be in its precision"
"Many generic things can satisfy you. However, as you go beyond these experiences you will need to be precise. If you write an email to a customer you can't get it wrong," explained Yoav Shoham, co-founder of AI21 Labs, speaking about the potential of generative tech
"Even in image and text generation we have a long way to go. It is important to realize how technology is and also the limitations," explained Yoav Shoham, co-founder AI21 Labs, speaking to CTech at Calcalist's Forecasts conference about generative tech. "Generative anything is the idea that you put in a little and get a lot. It's exciting as it is wondrous and you get a lot for a little. But you should think about it in the sense that not only do you get a lot but what is the target you are trying to hit. The thing is, many generic things can satisfy you. However, as you go beyond these experiences you will need to be precise. If you write an email to a customer you can't get it wrong. What you will see is that the tool will get much more precise."
When asked if Google should be worried about ChatGPT, Shoham replied: "There is no question that chat is relevant to search. These language models have vast amounts of knowledge, so really they are repositories of info you can access using language. However, there are limitations as they only know as much as the data with which they were trained. Also, these language models tend to give confident answers that are amazingly on point but often are not."
AI21 Labs raised a $64 million Series B funding round in July, bringing the company's valuation to $664 million. The round was led by Ahren Innovation Capital Fund with participation from existing investors, including Prof. Amnon Shahua, Walden Catalyst, Pitango, TPY Capital, and Mark Leslie. The current round brings the company's total fundraising to $118 million. The company, which was founded in 2017 by Yoav Shoham, Ori Goshen, and Amnon Shashua, specializes in Natural Language Processing (NLP) and has built AI21 Studio, an NLP-as-a-Service developer platform where developers can build text-based applications like virtual assistants, chatbots, text simplification, content moderation, creative writing, and more.
You can watch the full interview with Shoham in the video above.