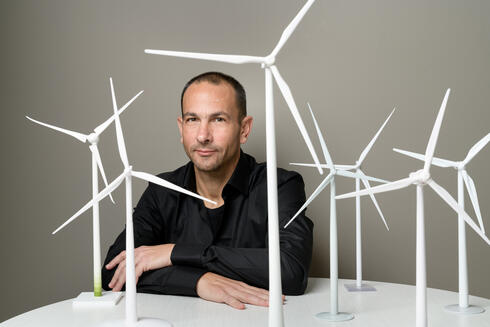 Enlight aiming to raise over $200 million in Wall Street IPO
The company, which specializes in projects involving the generation of electricity from renewable energy, is currently traded on the Tel Aviv Stock Exchange with a market cap of NIS 7.6 billion (approximately $2.23 billion) and plans to be a dual-listed company
Israeli company Enlight Renewable Energy is eyeing a Wall Street IPO, aiming to raise over $200 million. Enlight filed a prospectus with the U.S. Securities and Exchange Commission last week and plans to begin a road show over the coming weeks in the hope of attracting investors to its offering on either the Nasdaq or New York Stock Exchange.
The company, headed by Gilad Yavetz, is currently traded on the Tel Aviv Stock Exchange with a market cap of NIS 7.6 billion (approximately $2.23 billion) and plans to be a dual-listed company.
The company specializes in the initiation, development, financing, construction, management, and operation of projects involving the generation of electricity from renewable energy sources.
The company, headquartered in Rosh Ha'ayin, was founded by Yavetz, Zafrir Yoeli and Amit Paz. Enlight is profitable, reporting a profit of $27 million on revenue of $131 million for the nine-month period ending on September 30, 2022.
Enlight went public on TASE in 2010 at a valuation of just NIS 59 million (approximately $17.3 million).
Underwriters for the potential IPO include JP Morgan, BofA Securities, Barclays, Credit Suisse, Wolfe/Nomura Alliance and Roth Capital Partners.