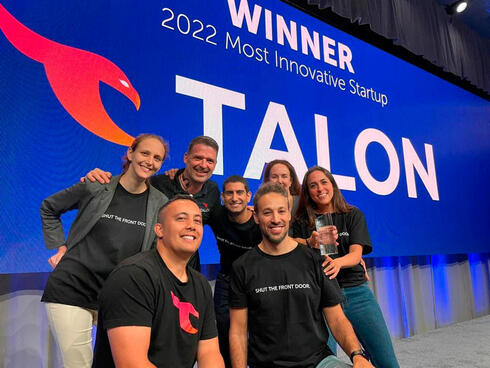 Israeli cyber has seen $2.8 billion worth of exits in seven months
Cyber company Talon is expected to be acquired by Palo Alto for at least $600 million, the latest in a series of Israeli cybersecurity companies sold this year
While the Israeli high-tech sector continues to experience significant upheaval, Israel's cyber industry is thriving, with prominent Israeli cyber companies raising capital and being acquired in deals worth hundreds of millions of dollars.
Even if some of the transactions have been disappointing to the acquired companies, which had already achieved unicorn status and bid farewell to it as part of their exit, the dizzying sequence of transactions in the Israeli cyber industry reflects the high level of interest and potential.
The latest of these deals is the upcoming acquisition of Talon Cyber Security for at least $600 million by American cybersecurity giant Palo Alto Networks, founded by Israeli Nir Zuk,
as revealed on Wednesday by Calcalist
. The negotiations are in advanced stages, and the acquisition amount may still change. Talon declined to comment.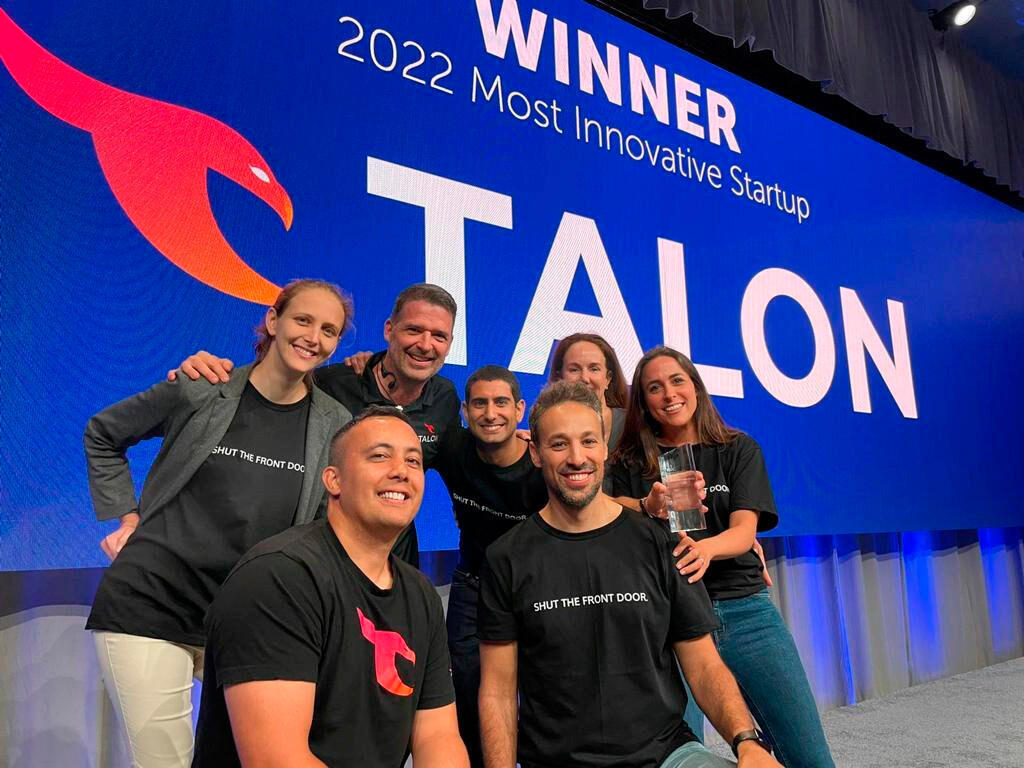 Talon's acquisition will be Palo Alto's largest Israeli acquisition in the last decade. In the past nine years, Palo Alto has made acquisitions totaling about $1.7 billion in Israel, and if the Talon acquisition goes through, it will take the sum to over $2.2 billion. This is one of the reasons why it is customary in the Israeli high-tech industry to build a business model with the goal of being acquired by Palo Alto, which purchases these companies to diversify its portfolio and provide a greater product offering to its customers.
Palo Alto is the world's largest cybersecurity company in terms of market value and is traded on the Nasdaq at a value of $72 billion. Since the beginning of the year, its stock has risen by 70%, while the Nasdaq index has risen by 32%. Led by CEO Nikesh Arora, the company currently employs 14,000 employees worldwide, including about 1,000 at its Israeli R&D center.
Including the pending Talon acquisition, Israeli cybersecurity companies have been sold for a total of about $2.8 billion in the past seven months, reflecting the trend among tech giants to consolidate and the fierce competition among them to grow even further. Given the rising interest rates burdening companies, more and more firms seek to find solutions from a single source.
Talon is one of the pioneers in the field of secure organizational browsing, and the company's founders are veterans of the local cybersecurity industry. Talon was co-founded by CEO Ofer Ben-Noon and CTO Ohad Bobrov in 2021. Ben-Noon previously founded cybersecurity company Argus, which was sold to German company Continental for $450 million in 2017, and Bobrov previously co-founded Lacoon Mobile Security, which was sold to Check Point for $100 million in 2015.
Since its founding, Talon has raised $126 million, including $100 million in its Series A round in August, 2022. Evolution Equity Partners led the round, with participation from Ballistic Ventures, CrowdStrike's Falcon Fund, Merlin Ventures, SYN Ventures, and previous investors CrowdStrike co-founder and CEO, George Kurtz, Lightspeed Venture Partners, Sorenson Ventures, and Team8.
The secure browser developed by Talon, called TalonWork, is based on Chromium and simplifies endpoint security by serving as a secure access point to corporate applications and data on any device, managed or unmanaged, and on any operating system. Recently, Talon launched a new product, Talon Extension, an add-on that serves as a solution for securing organizational activities within the browser. Talon was named "Most Innovative Startup" at the RSA 2022 global cyber conference in San Francisco, out of hundreds of startups from around the world.
Talon's biggest competitor is Island, founded by CTO Dan Amiga and CEO Mike Fey. Island, which was valued at over a billion dollars in its latest funding round, remains the dominant independent company in the field. Talon's founders hoped it would become a leading giant in the secure organizational browsing field but faced difficulties in achieving significant sales, leading to acquisition offers.
American cybersecurity giant CrowdStrike, which recently acquired Israeli company Bionic, expressed interest in Talon, but negotiations did not lead to a deal. Since Talon's revenues are not significant, Palo Alto is likely acquiring it to strengthen its presence in the field and complement its cloud security products. Talon has 130 employees - 85 in Israel and the rest in the United States, and they will all join Palo Alto.
This year has seen several large acquisitions of Israeli companies. One of the most successful was HPE's acquisition of cybersecurity company Axis Security for half a billion dollars after it raised $100 million. Among the less favorable deals was the acquisition of Laminar for $250 million and the acquisition of Ermetic for $350 million, where some investors received very low returns on their investment, if any at all.
In a recent conversation with Calcalist, founder of cyber VC Cyberstarts Gili Raanan said that this is the best time for technology giants to acquire Israeli companies because prices have hit rock bottom, and there is a wealth of technological opportunities for these companies. Assuming Raanan is right, the sale of Talon will not be the last cyber deal this year.