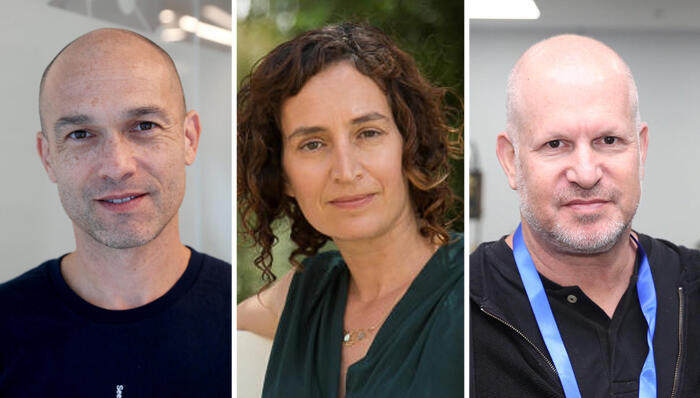 High-tech leaders warn: "We'll fall into an abyss from which we won't be able to get out"
Gigi Levy-Weiss of NFX, Eynat Guez, CEO of Papaya Global, and Tal Barnoach, co-founder of Disruptive, told Calcalist that the extent of the economic disaster resulting from the judicial coup is not yet fully understood: "Israel managed to build a magnificent high-tech industry, but it can't withstand everything. The move will harm the pocket and pension of every citizen"
The high-tech industry took on itself to lead the resistance to the judicial coup in Israel - whether through money, whether by recruiting personnel for demonstrations, and whether by technology for every need.
In a conversation with Calcalist, senior figures in Israeli high-tech warned not only about the damage the legal reforms could cause the high-tech industry, but about the severe consequences for the local economy as a whole.
"This thing that we have built for many years can in one second fall and descend into an abyss from which we won't be able to get out. Although the damage to high-tech is severe, it does not stop there. It will lead to an increase in the dollar exchange rate, a weakening of the shekel, a downgrading of Israel's credit rating, and an increase in interest rates. This combination means immediate damage to the pocket of every citizen and a direct hit to pensions," said Gigi Levy-Weiss, a partner in the venture capital fund NFX and one of the largest investors in Israeli high-tech. "Even in the world of real estate we are starting to feel quite a bit of damage. Many foreign apartment buyers are delaying decisions on the purchase of apartments and investors are postponing the start of projects."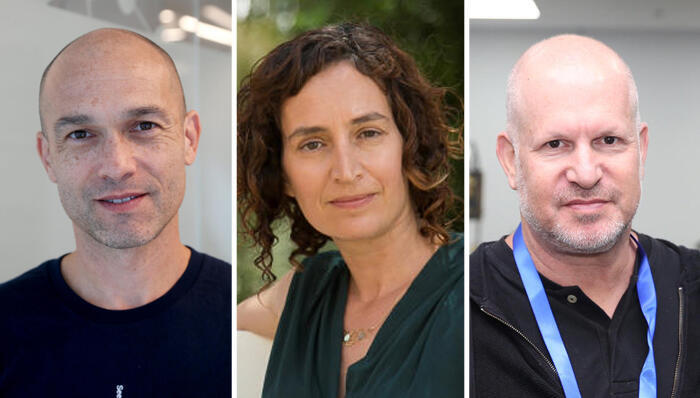 Levy-Weiss added: "We aren't demanding not to reform the judicial system, but saying that it need to be done through an orderly process by agreement, the way such changes are made all over the world. If the supporters of the reform thought that it was possible to do it as quickly as removing a Band-Aid, they will understand that this wound is located on a main artery, and if the wound is not treated, then the patient can die. Even though it passed the first reading, I call on everyone to stop and create a process that will prevent the rift in the nation and show the world that this process is under control."
Tal Barnoach, the co-founder of the Disruptive VC fund, who recently said that he is withdrawing funds from Israel, told Calcalist: "The Israeli government passed laws in the first reading that will lead to a regime change. Yesterday the dollar went up, and the interest rate also went up by half a percent because the BOI governor was anxious about what is happening in the State of Israel. In a short time we will get wild inflation and a much higher cost of living, and it is the weaker sectors who will be directly impacted."
"I estimate that very soon we will see damage to the credit rating of the State of Israel," Barnoach added. "Foreign investors of foreign companies are talking about transferring money out of Israel due to risk management considerations and even about cooling investments in Israel. We used to have no public companies and unicorns, but an industry of large companies has grown here thanks to the foreign investors who expressed confidence in Israeli high-tech. The investors will move out and we will go back to where we were 30 years ago. We will return to small companies upon which it is impossible to build a prosperous high-tech industry."
Levy-Weiss added: "Today we are shouting that what is being done here is harming Israeli high-tech. It's a fatal injury to every person in Israel. Israeli high-tech is an incomprehensible miracle. Israel is a country that has lived under fire all its life but managed to build a magnificent high-tech industry, but it can't withstand everything. Some people think that high-tech created the crisis, but it is exactly the opposite. It is high-tech that felt the world and the impact of the coup immediately, and this will happen to the entire economy. I have heard of thousands of foreign accounts being opened these days and a lot of private money flowing into them. The foreign banks are working on weekends to meet the demand. I estimate that soon we will see an exit of companies whose managers have been based in Israel until now, and now investors will begin to demand the transfer of companies overseas. We will see many companies that will be founded in the United States and establish an office in Israel and not the other way around, and also companies that were founded here and will be asked to change their definition as Israeli.
"In the next round of layoffs, Israel will be hit harder. Israel has been trying for many years to bring Israelis back to Israel, but there are already many who have decided to postpone their return. There is a brain drain of young people who are looking for their future in the high-tech market in the United States. I know quite a few entrepreneurs who have decided to leave and set up operations in the States instead of starting from Israel. I estimate that Israel will become a risky country for the American capital market, and therefore we will see traded companies also take a hit. I begged the politicians to create a negotiation process because the dam has been breached and it is not certain that we will be able to stop it."
Eynat Guez, CEO and co-founder of Papaya Global, saed that "the increase in the dollar exchange rate is something we will all feel in our pockets. We are close to a reality where the dollar will be worth 4 shekels and then everything we are used to buying will become significantly more expensive.
"When the dollar rises, everything costs more for us, and beyond that - the increase in interest rates will be very painful. There is no more cheap credit from the banks. Shopping in installments will become much more expensive. The increase in the dollar and the interest rates will result in an increase of thousands of shekels per year in expenses per family unit."
First published: 11:39, 22.02.23