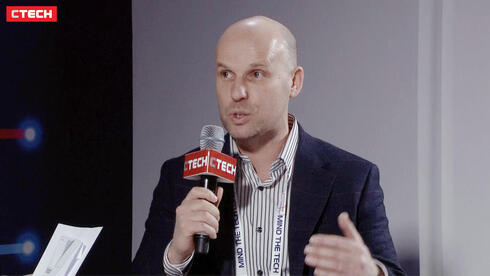 CTalk

Trigo's prediction on becoming the mainstream way people will shop
Jenya Beilin, COO at Trigo, joined CTech to discuss the public perception of visiting supermarkets without clerks
"I think the customer adoption or the new experience for them - the first step for them usually takes a bit more time but once they get it, I think they cannot go back," explained Trigo COO Jenya Beilin when asked about potential challenges of the company's technology. Trigo helps transform existing supermarkets into fully autonomous or hybrid digital stores that combine I with ceiling-mounted cameras to create a seamless shopping experience.
He continued: "I think it's just educating the market, educating customers that it's not stealing, you can actually walk out! We see a lot of shoppers that are standing before leaving the shop asking if it's ok because no one checked what they took. I think that's the initial phase, but once it becomes more stores, more partners, then that will become the mainstream of how we shop."
You can learn more about Trigo and the future of shopping via the video above.