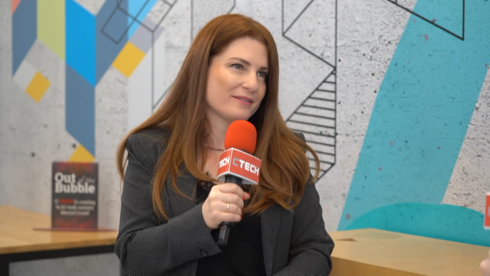 Out of the Bubble

Menomadin Foundation: Haredi women "are the future of Israel's Startup Nation."
Dr. Merav Galili, CEO at Menomadin Foundation, spoke to CTech about investing in the Haredi community
"The Menomadin Foundation is investing in startups in Israeli technology that changes the world," explained its CEO, Dr. Merav Galili. Despite previous investments including companies like northern agtech startup Supplant, Dr. Galili revealed that it has made one non-technology investment: Extra-Tech in the Israeli ultra-Orthodox city of Bnei Brak.
"When we were first introduced to Extra-Tech, we loved the concept because Extra-Tech is a way to think out of the box in a disruptive concept about making change and impacting the lives of Haredi women," she continued. "What they did in Extra-Tech, which we loved, was first of all having Kama-Tech. Kama-Tech is the earlier stage funded by philanthropy. It is funded by philanthropy to help girls and young women bridge the gap and get the basic tools and skills they need while they're still in seminar and high school."
Then Extra-Tech kicks in: "Extra-Tech is a business-like model: it is not philanthropy founded. We invested in Extra-Tech and we have equity in it. We love the concept where you train women and then you place them in the top high-tech companies in Israel… It is two sides of the same coin; on the one hand, we invest in technology, on the other hand, we invest in human capital. These women are the future of Israel's Startup Nation."
You can learn about Extra-Tech and Kama-Tech in the video above.