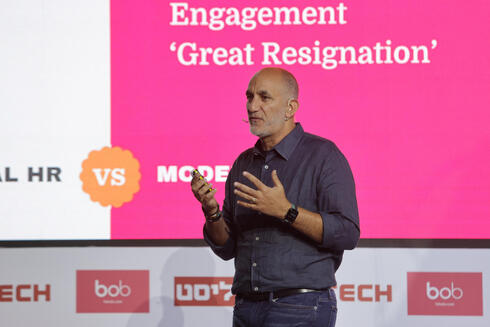 HR platform HiBob raises $150 million at $2.7 billion valuation
"We raised funds opportunistically because successful companies can turn market constraints into opportunities," said CEO Ronni Zehavi, who also noted that the company is ready for an IPO
Israeli company HiBob, which develops a platform for HR management, has raised $150 million in its latest fundraising round. Although the company did not disclose the current valuation, sources indicate it has risen to approximately $2.7 billion from
$2.45 billion in its previous round
from August 2022 in which it also raised $150 million.
HiBob has raised approximately $150 million annually over the past three years, accumulating a total of around $574 million in funding since its inception. The recent fundraising round was led by Farallon Capital, in collaboration with Alpha Wave Global and existing investors. This is the first time that Farallon Capital, which has around $50 billion in assets under management, is investing in an Israeli company.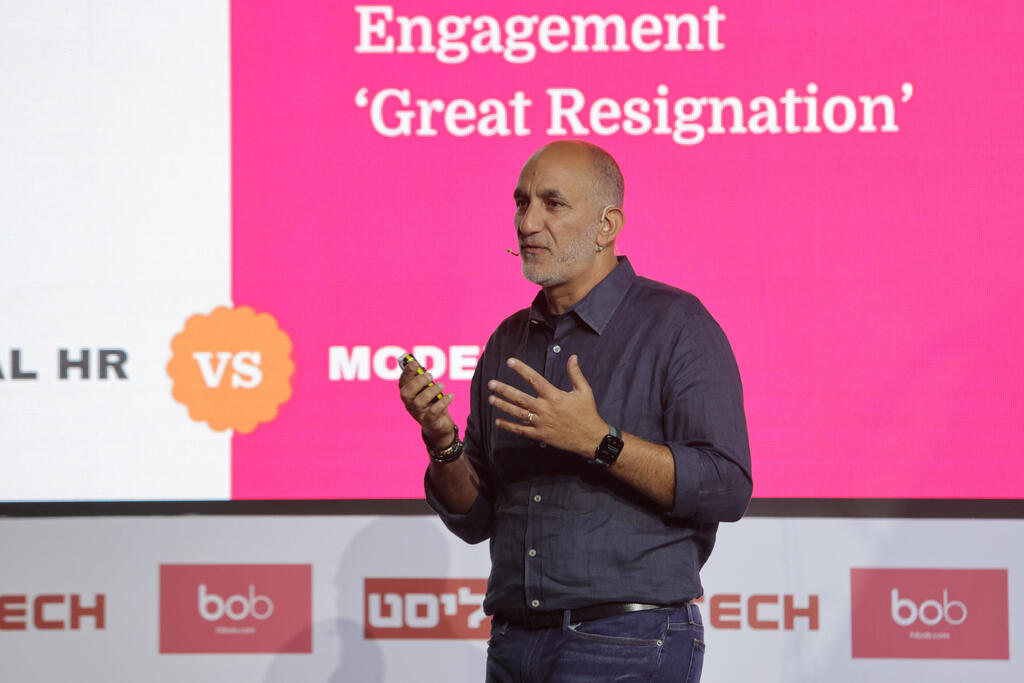 HiBob, which employs 800 people, half of them in Israel, serves 3,500 customers across the globe, with offices in various international locations. Organizations use HiBob's Bob platform to accelerate hiring, retain talent, and elevate employee engagement.
The company's founder and CEO, Ronni Zehavi, said the company is ready for an IPO, but is waiting for market conditions to be more favorable before moving ahead with its plans.
"The current market conditions for funding are challenging, but our company's effective growth strategy has attracted top-tier investors," Zehavi told Calcalist. "We raised funds opportunistically because successful companies can turn market constraints into opportunities for product investment, acquisitions, and collaborations with new partners. We are capitalizing on the environment where everyone is reevaluating growth strategies, considering available funds, and we are striving to become a global leader in the recruitment field. Our investors recognize our potential to lead in this category."
Zehavi, a strong advocate for Israeli high-tech, expressed his commitment to promoting Israel's technological prowess. Despite recent challenges in the high-tech industry due to the judicial overhaul, Zehavi believes in Israel's potential to continue leading in the global tech arena. "I am a firm believer in Israeli high-tech, and we have consistently been at the forefront of the Israeli high-tech landscape. This latest fundraising effort will extend to both Israel and worldwide markets, similar to our previous fundraising activities. I genuinely hope that Israel will regain its course, utilizing our technological prowess more positively. I will continue to advocate for our nation's democratic and liberal image because I firmly believe that, despite current challenges, we must continue nurturing large global companies," he remarked. "High-tech transcends any political regime, and my sincere hope is that liberal democracy will prevail."
HiBob's growth trajectory has been outstanding, with the company's Annual Recurring Revenue (ARR) increasing from $10 million to $100 million in less than three years. Zehavi pointed out that the world of work is undergoing a significant transformation driven by substantial technology investments. "Our growth is indicative of our standing as the preferred choice for businesses of a similar size. Our business holds tremendous potential. Within the exclusive circle of industry giants like Oracle and SAP, there is ample room for innovative and daring players like us," he noted.
First published: 13:07, 19.09.23