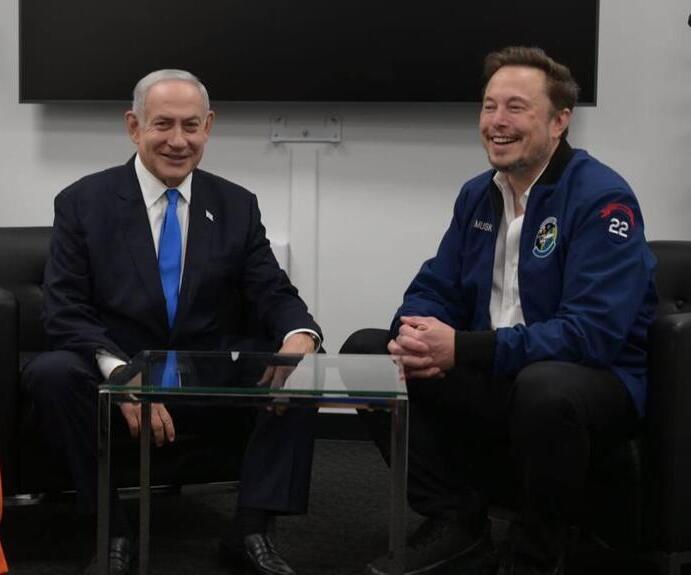 Analysis

Netanyahu's Musk summit: More photo op than substance for Israel's AI ambitions
What was notably absent from the conversation was any critique of Musk's problematic attack on the Anti-Defamation League and, more importantly, any effort to promote Israel as a global hub for AI research and development
An elderly man and a teenage boy met to discuss artificial intelligence. What transpired was precisely what one might expect from such a conversation: a predictable and mundane discussion about the pros and cons of artificial intelligence, which yielded no substantial insights or engagement with critical issues related to Israel's role in the field. Additionally, there were unfounded claims regarding the nature of the judicial coup.
Prime Minister Benjamin Netanyahu met Elon Musk, the owner of Tesla and X (formerly Twitter), in Silicon Valley, with a primary focus on artificial intelligence. One might have anticipated that the Prime Minister would use this opportunity to promote Israeli high-tech and local AI companies. However, the majority of his remarks consisted of underwhelming and seemingly pre-prepared insights on the subject.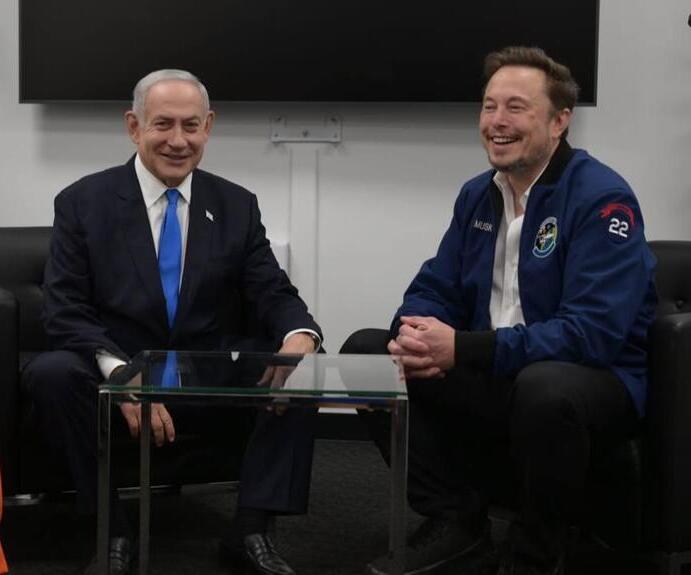 The meeting began with light-hearted banter about the authenticity of their physical presence, with both acknowledging that they were indeed sitting next to each other on stage. Musk recalled previous conversations with Netanyahu, and the Prime Minister even likened Musk to "the Edison of our time".
Subsequently, Musk promised a deep dive into artificial intelligence, offering analytical insights such as the increasing computational power of computers compared to the human brain and the importance of responsible technology use. Netanyahu responded with an analogy to the Exodus from Egypt, drawing parallels between the choice faced by the Israelites and humanity's current decision between the blessings and curses of artificial intelligence. Ironically, one of the potential risks Netanyahu mentioned was the "destruction of democracy."
The discussion then shifted to the regulation of AI, although it appeared that neither of them possessed a deep understanding or interest in the topic. Netanyahu, for instance, spent a considerable portion of his speech comparing the challenges of AI regulation to those of nuclear weapons systems. Later, he expressed his hope to learn from Musk about models for democratic countries to collaborate in the AI field.
In recent days, Musk has been embroiled in a high-profile conflict with the Anti-Defamation League, a prominent organization in the fight against anti-Semitism, during which he made remarks with distinct anti-Semitic undertones. "I know your commitment to free speech abd I know you're opposed to antisemitism. I hope you find within the confines of the 1st amendment a way to try to roll it back…I encourage you to find the balance, it's a tough one," Netanyahu said.
Netanyahu also took the opportunity to criticize totalitarian regimes, such as Iran, which suppress diverse opinions and public discourse. In response to Musk's question regarding the negative feedback he received ahead of the meeting from Tesla employees, Netanyahu referred to the judicial coup, presenting it inaccurately. "I'm still reaching for a consensus…If I can't do it with the other side of the aisle, I want to do it with the public. I want a minor change in how we select the judges…they basically replaced the government and that's not how it should be in a democracy," he said.
Toward the end of the meeting, Netanyahu posed a question to Musk, asking, "Who has influenced you the most?" (Musk cited author Isaac Asimov, and Netanyahu mentioned his father). They also shared their mutual fondness for books. What was notably absent from the conversation, however, was any critique of Musk's problematic attack on the Anti-Defamation League and, more importantly, any effort to promote Israel as a global hub for AI research and development. There weren't even any significant statements or symbolic attempts to encourage Musk to invest in Israeli AI startups.
Netanyahu had entered the meeting with the aim of kickstarting momentum to establish Israel as an artificial intelligence powerhouse. However, he emerged from it with unremarkable clichés, a failure to lambast Musk on his clash with the Anti-Defamation League, and unfounded assertions about the judicial coup that no longer convince anyone.