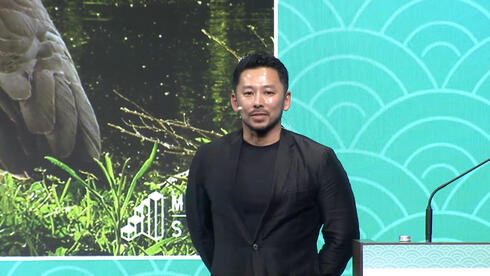 Israel-Japan Conference

"The bond and trust you build with your Japanese team members will help you overcome the challenges together"
Yuta Iguchi, COO of Million Steps, a Tokyo-based boutique consulting firm, was speaking at the Israel-Japan Conference in Tokyo
"The team you build in Japan will become your extended family. This is where the magic happens. The bond and trust you build with the team members will help you overcome the challenges together. You can not build this trust and relationship overnight. It requires significant investment - time. It takes time, but it is well worth your investment," said Yuta Iguchi, COO of Million Steps, a Tokyo-based boutique consulting firm, speaking at the Israel-Japan Conference in Tokyo.
"You are here today so you understand the value of investing the time and spending time together. When you do, don't just talk about business," added Iguchi, whose presentation was titled "Build The Dream Team: Unlocking Success in Japan". "It's equally important to socialize and bond like you would with family members and over time you will begin to understand why we act the way we do and only then you will enjoy the life journey together towards great success."
You can watch the full presentation in the video above.