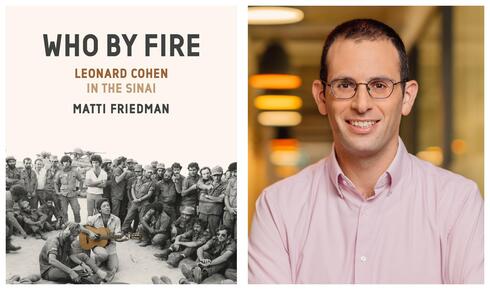 BiblioTech

CTech's Book Review: Remembering Leonard Cohen's trip to Israel
Jonny Steel, VP Marketing at Payoneer, shares insights after reading "Who By Fire: Leonard Cohen in the Sinai" by Matti Friedman
Jonny Steel is the VP of Marketing at Payoneer, a payment platform for cross-border digital businesses. He has joined CTech to share a review of "Who By Fire: Leonard Cohen in the Sinai" by Matti Friedman.
Title:
"Who By Fire: Leonard Cohen in the Sinai"
Author:
Matti Friedman
Format:
Book
Where:
Home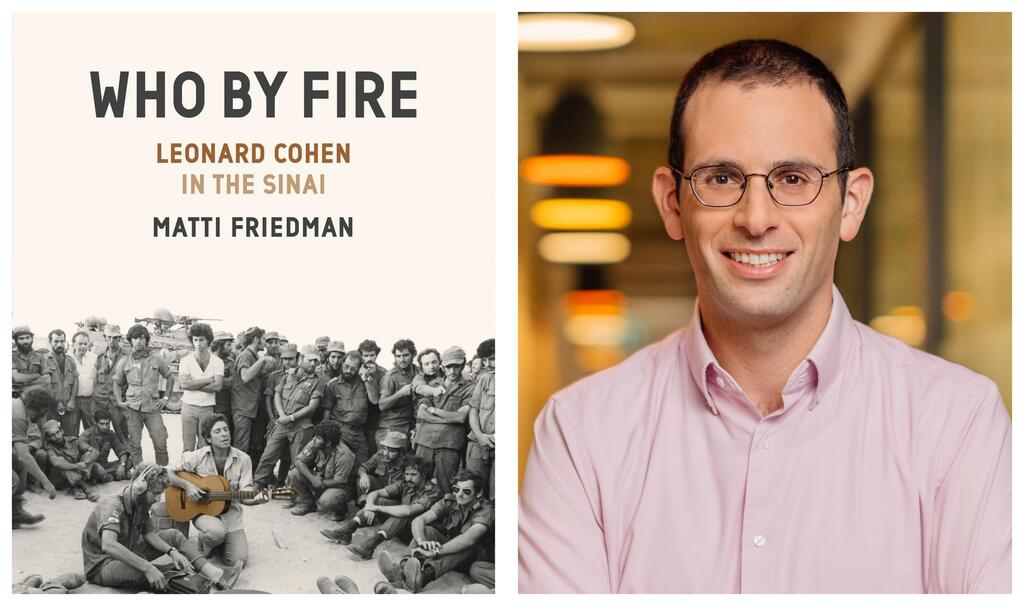 Friedman has pieced together the incredible story of Leonard Cohen's highly unusual trip to Israel during the 1973 War based on a newly discovered manuscript of Cohen's thoughts and poetry from the time. By that stage, Cohen was already an accomplished international artist, but he was also desperately searching for meaning at a difficult time in his life. He arrived in Israel without a plan. He didn't even have a guitar. But he ended up in the Sinai, performing for the troops and in many cases, providing the last sounds these soldiers would hear in the final days of their lives.
Cohen was going through a midlife crisis. He was successful, financially sorted, and living in beautiful Greece. But aged 39 he had announced his retirement from music and his personal life was going through a rocky patch. He comes to Israel on an impulse, but without a plan. He sits in a Tel Aviv coffee shop and waits for things to happen. It's this openness, "lizrom", to go with the flow that fascinates me.

He's a pacifist but ends up entertaining troops on the front line. He seems to live with contradictions. He feels some degree of connection with the Jewish state and wants it to survive. But isn't comfortable with himself when he feels relief on hearing that the injured and dead he had just seen are from the enemy. He mourns the losses on both sides.

Cohen's experience influences his music. He performed an early version of Lover, Lover, Lover on this "tour" and the manuscript shows how the lyrics were influenced. A year after the war, he released "Who by Fire" based on the prayer from the Yom Kippur liturgy. In many ways, while witnessing death, Cohen went through a rebirth.
There's a powerful lesson for anyone struggling or feeling a bit lost. Sometimes you just need to get up and start a journey, even when you don't know exactly where it will lead you. When Cohen arrived in Israel, he wasn't planning on entertaining the troops. He knew he was looking for inspiration and might have found it working on a kibbutz, or even taking some solidarity time in nature. But he met people, and went with the flow, jumping into a car with other local musicians and figuring it out. Sometimes inspiration and meaning come from places you don't know or expect. Arguably, Leonard Cohen's finest work came later on in life, after he thought he had "retired". His experiences on the front line were painful, inspiring, and full of contradiction, but did something inside him to ignite a rebirth. Often we only set out on a journey when we're absolutely certain where we're headed - this tale shows us that sometimes you only discover the destination, once you're on your way.
Not really a critique, but an interesting observation. The details of the story are sketchy. There are very few photographs, almost no video, and few first-hand accounts of Cohen's tour to the Sinai. He was a world superstar and was able to embark on this journey, blending in somewhat and largely going under the radar. This would be impossible today. There would be bodyguards, publicists, and selfie-takers everywhere.
Who Should Read This Book:
Anyone. You don't need to be an avid Leonard Cohen fan or a Mid-East history buff to find it a fascinating read. It's heart-warming, inspiring, and in some ways, a reminder of simpler times in the pre-digital age.