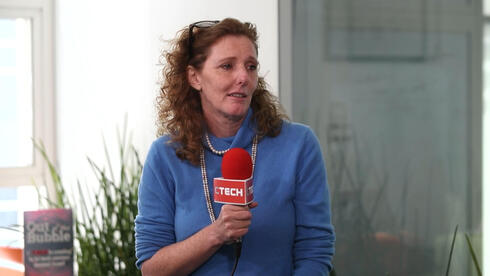 Out of the Bubble

Nazareth is proving to be a haven for Israeli medical professionals
During CTech's visit to Nazareth for its Out of the Bubble series, Tamar Kedar Harris, Director of Investor Relations at NGT Healthcare 2, shared insights about the region and investment opportunities
"As everyone knows, everything in Israel goes around Herzliya, Tel Aviv, those are the main areas of high tech," explained Tamar Kedar Harris, Director of Investor Relations at NGT Healthcare 2. "We're located here, we see a lot of benefits and good points of being here… What we find is that there is a lot of talent from the Arab community in the medical fields."
NGT Healthcare 2 is a VC firm that focuses on early-stage companies in the life science and medical space. The Arab community makes up around 20% of Israel's population but boasts roughly one-third of all doctors. Nazareth, the largest Arab city in Israel, has the talent ready to enter the tech space - but it relies on support from public entities like the Israeli Innovation Authority (IIA) that partners with NGT to help them succeed.
"In the fields of medical startups, you really can't do without public funding. The early stage needs public funding. It's high risk, a long time, a lot of money, and the angels and VCs and strategic partners are not there in the early stages. If you don't have public funding, it is almost impossible."
According to Kedar Harris, tech ecosystems need to expand to regions like Nazareth and other peripheries to make sure talent can be utilized. "They're talented, they're driven, they're motivated, they're hard workers, they just need to be given the opportunity. That's all it takes."
You can watch the entire exchange in the video above.