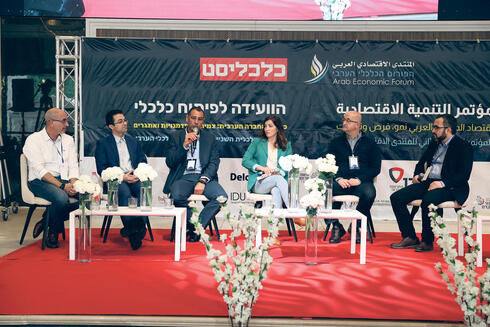 "High-tech companies need to take into account the language difficulties of Arab candidates"
This is what Ali Ayoub, Senior Director at Nvidia and a serial entrepreneur, said at a panel on high-tech and entrepreneurship at the Arab Economic Forum in collaboration with Calcalist; Entrepreneur Khalil Shawahna: "Only 3% of high-tech employees are Arabs"; Basma Khalaff, a senior Intel executive: "There is room for optimism but the process is very slow"
"Only about 3% of all high-tech employees are Arabs, and out of 10,000 start-ups in Israel, only about 100 are from Arab entrepreneurs," said Khalil Shawahna, an entrepreneur from Sakhnin, who chaired the panel on entrepreneurship and high-tech in Arab society at the second annual conference of The Arab Economic Forum held in collaboration with Calcalist.
Hatem Yazbek, Technical Director of Broadcom and a board member of the Tsofen organization, and an investor said: "I started a global company in Nazareth seven years ago. We started small but today, after a lot of work, we have grown a lot. There is a much stronger awareness of high-tech today. It encourages people to work in Nazareth and not to travel to distant places like Haifa. We also have Jewish workers. I feel that there is good progress and there are more people who are not afraid to start start-ups. What is mainly lacking is business management, which will encourage people to set up start-ups."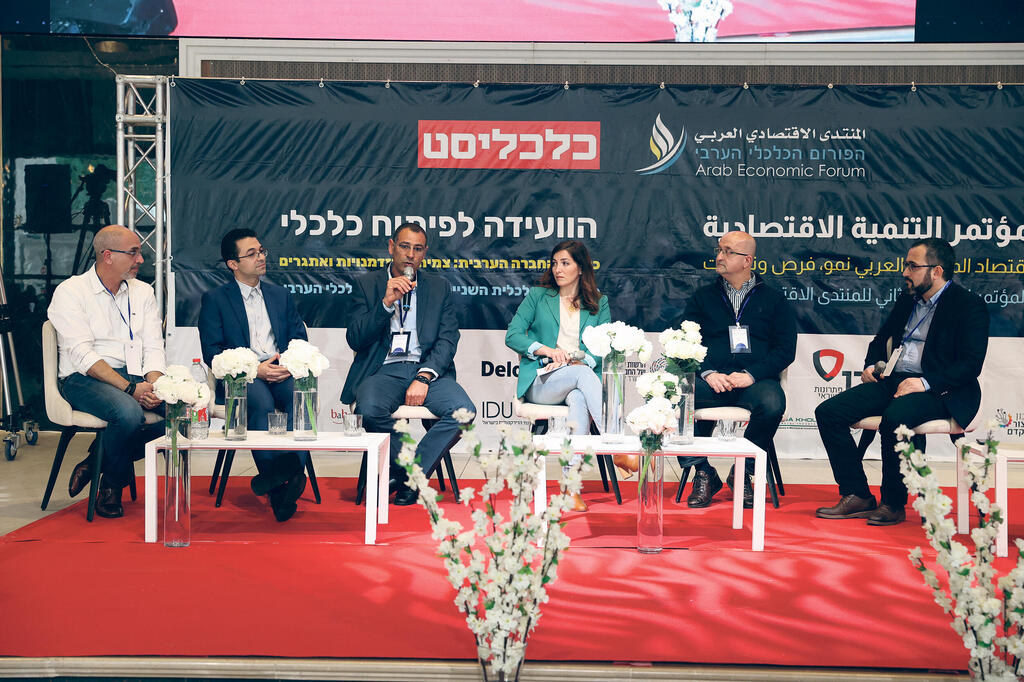 Ali Ayoub, Senior director at Nvidia and a serial entrepreneur, said that "close to 20% of high-tech students are Arabs. In my opinion, the reason we are unable to absorb graduates is the lack of awareness of Arab society on the subject. One of the problems that is seen very prominently in Arab interviewees for high-tech positions is the difficulty with the language. Also, there is also the matter of age. Arab high-tech graduates are younger and therefore have difficulty functioning in interviews. High-tech companies need to take these two issues into account and try to make efforts towards the graduates."
Basma Khalaff, a senior executive at Intel and a board member of Appleseeds, added: "We are very far from the Israeli market but this is a process. When I started 20 years ago there were 30 Arab women in high-tech, today the proportion of women is 40%. There is room for optimism, but the process is very slow. One of the reasons for this is the gap in education."
Fadi Swidan, VP of the Takwin Investment Fund: "The interest of the high-tech industry has not yet entered the consciousness of Arab society. One can see buds of understanding, but not something that is built into Arab society. This industry grew in Tel Aviv when large companies that acquired small local companies came there. This is what created the jobs. We in Arab society need these examples. We need success stories, exits, that will set an example, that will create jobs and make it easier for the Arabs. The process has begun, but it will take time. "
Shawahna concluded: "Despite the great success of high-tech in Israeli society with 300,000 employees and an impressive number of start-ups and exits, Arab society is still in its infancy. It is not enough to allow Arab society into high-tech. We need the support of government ministries, investment funds, social organizations and the international companies."