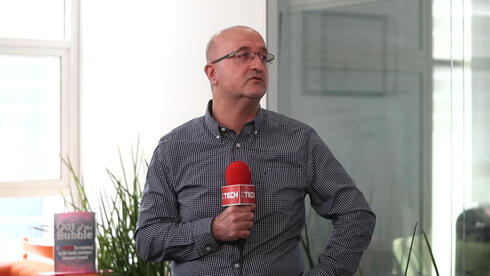 Out of the Bubble

Nazareth's high tech scene is having a "tremendous impact on the society"
Hatem Yazbek, Technical Director at Broadcom, describes the impact that tech has on the Arab city when speaking to CTech for its Out of the Bubble series
"The employees I have are not only in Nazareth, they are also from other places near Nazareth," explained Hatem Yazbek, Technical Director at Broadcom. While based in Nazareth's Industrial High Tech Park, the company employs a variety of people from different regions and cultures - even convincing employees at Apple or Intel to move from Haifa to help boost the area.
"A third of my employees are also Jewish from nearby settlements that come to work here," Yazbek continued. "Arabs we have here are not only from Nazareth, but they also come from other places in the north. I have many employees that are surrounding Nazareth. If you consider Nazareth as a central place, I think it has lots of talent that live here and they want to live here… It is having a tremendous impact on the society, having more high-tech people here making more business for the city."
You can watch the entire exchange in the video above.