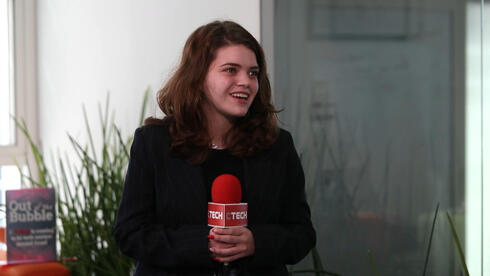 Out of the Bubble

"Background stereotypes get demolished" when Jews and Arabs work together
As a student at the Unistream Association, Lara Musalam learned how Jews and Arabs can not only work together, but thrive in doing so.
"Our center specifically is a mixed center, both composed of Jews and Arabs, and Arabs composed of Muslims and Christians," explained Lara Musalam, graduate of the Unistream Association which is a three-year program bringing together youth around Israel to learn about business and high tech. "It recruits from Nazareth schools and schools from mixed cities… It's interesting to see how our group is different from other groups and how different people from different cultures and backgrounds can bring different ideas to the table."
According to Musalam, she and a group of mixed students started a company in the Association for the make-up industry. Since the program is for late teens, the company is currently on-hold since half her team is now serving in the IDF. "We have mutual respect and we wait for the kids to have to do their duties and serve their country," she added.
The blend of Arabs and Jewish children in the Nazareth-based center might have caused some tensions at the start, but the differences in culture only became more of a strength over time. "The first three months I was basically quiet which is out of character," Musalam remembers. "After a while, I pushed myself to be better and try to interact with the Jewish community and the Jewish kids. It did great things for me. I learned how to talk to them, how to be friendly. It is very important to learn how to live together. They learned a lot from me and those background stereotypes get demolished and we move forward."
You can watch the entire exchange in the video above.