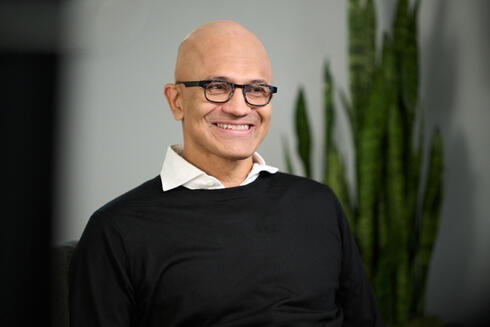 From dormancy to dominance: Microsoft's 1000% share surge defines a pivotal decade
The launch of a complementary software package for Microsoft 365 powered by artificial intelligence illustrates how the technology giant has continued to grow under the leadership of CEO Satya Nadella
Last week, Microsoft announced the launch of a complementary software package powered by artificial intelligence for Microsoft 365 Classic, priced at $30 per month. On any other day, and for any other company, such a launch might have been considered routine, after all, it's an everyday office product. But it is precisely this banality that tells the story of Microsoft over the past decade: on the surface, an established company that doesn't make headlines by launching a daily-use product, yet it is part of the hottest trend in the tech sector. Microsoft was the first to introduce such a product, and this launch marks a decade of staggering growth - an accumulated return of 1,000%, adding over $2 trillion in market value to the company that just a while ago seemed stagnant, even after investing over $150 billion in share buybacks.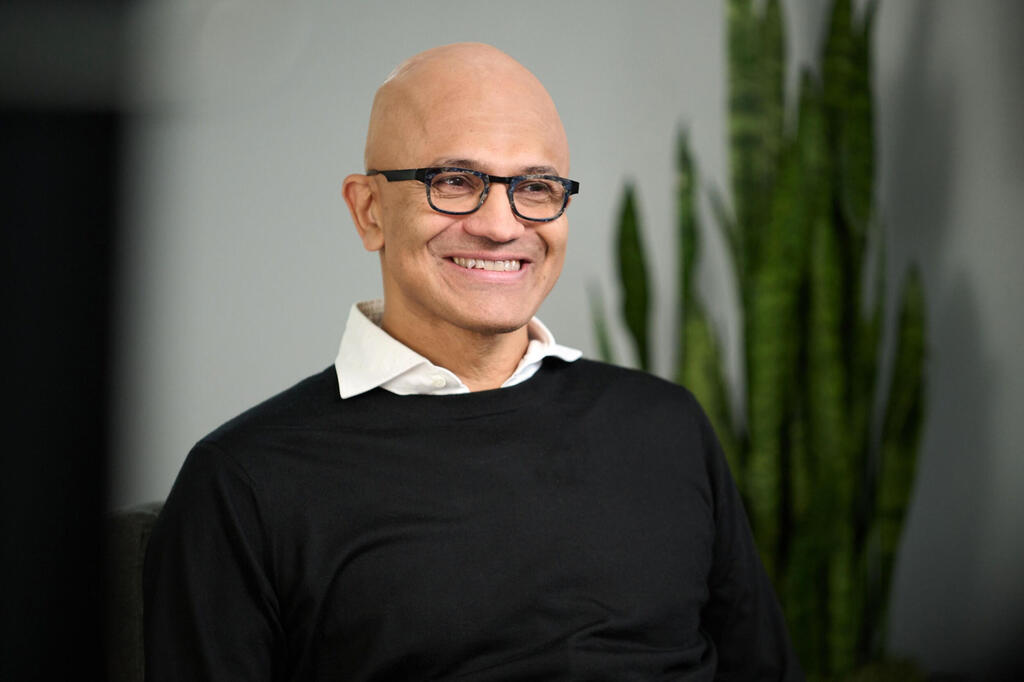 Microsoft is currently traded at a value of $2.6 trillion, making it the second-largest company by market capitalization, a dominant player in the cloud, hardware, software, artificial intelligence, and gaming markets. However, this wasn't always the case. For years, Microsoft was seen as an arcane, monolithic and monopolistic enterprise exploiting its dominance to stifle innovation and impose its products on other companies, all the while missing out on major technological trends from smartphones and iPhones, to voice assistants and social networks. People preferred to talk on video using Zoom rather than Microsoft's Skype, they chose Slack over Teams for chat, and Microsoft's search engine Bing and Internet Explorer were ridiculed and mocked, while the company failed to break into the digital advertising market entirely.
In 2014, the company decided to change direction. The board replaced CEO Steve Ballmer with Satya Nadella, the company's third CEO since its founding in 1975. Until then, Nadella had served as the head of Microsoft's burgeoning cloud division. Upon taking office, he declared that it was time "to rediscover Microsoft's soul, our reason for being," emphasizing that the company would renew itself, stop fortifying existing products, and operate more aggressively. "We need to be willing to lean into uncertainty," he wrote in a memo to employees in 2015, "to take risks and move quickly while learning from mistakes. Identifying failures will occur as we gain mastery and control."
Prior to Nadella's tenure, Microsoft had three profitable business sectors: Windows, Office software, and software serving data centers and organizational networks. Bing was not profitable and Xbox only made a small profit. The changes that Nadella made were significant. First, he freed the company from the commitment to developing the failed mobile platform, Windows Phone, and halted the desperate effort to create smartphones following the acquisition of Nokia in his predecessor's tenure. Then, he worked to change the organizational culture of the company and reshaped the massive corporation to a startup-like company. During a profit meeting with investors, he said, "You can't rely on the status quo in any part of Microsoft."
Additionally, Nadella opened up the company to collaborations, emphasizing that Microsoft should be "obsessive about customers," demanding that developers constantly measure and evaluate which products users love while placing the cloud at the center. "This basic notion that we build tools and platforms so others can build more technology, I think that's more relevant and more necessary in 2019 than it was in 1975," he said. Shortly after, Microsoft secured a $10 billion cloud computing contract with the U.S. Department of Defense, surpassing expectations and beating Amazon, which was previously expected to win the contract.
The company's performances began to soar. From 2014 to 2022, Microsoft recorded a 130% increase in revenue, reaching $200 billion in 2022, while its net income jumped by 230% to $72 billion in the last year. Microsoft made a pivot from the realm of mundane and irrelevant software to being a dominant player with staggering profits. This achievement is something no other CEO in the technology sector can claim. Amidst this rapid expansion, Microsoft managed to stay under the radar. When an antitrust subcommittee invited all the major tech giants to testify on their strong growth and weakening competition, Nadella was not called to testify, while the heads of Facebook, Apple, Google, and Amazon were.
Microsoft's announcement of the acquisition of Activision Blizzard was one of the greatest moments in Nadella's ten-year tenure. Despite regulators trying to stop the acquisition due to concerns about competition, it did not distract Microsoft. This past December, the company announced it became the largest investor in OpenAI, which develops the text generator ChatGPT and the image generator Dall–E 2. Microsoft poured $10 billion into the company by the end of 2022, after previously investing $1 billion in 2019. The integration of ChatGPT into Bing's search engine increased usage by 15%, after years of struggling to challenge Google's search engine, which significantly surpassed Bing.
The fact that Microsoft's activities aren't often challenged by the media or regulators doesn't mean problems aren't brewing. In March, Google accused Microsoft publicly of engaging in anti-competitive behavior with its cloud services. Google claimed that Microsoft tied its products, especially Office, which holds over 85% market share, to its cloud services area. This accusation recalls Microsoft's practice in the '90s of bundling other products around its core product and limiting customers' options to choose other services due to licensing and distribution restrictions. These practices earned Microsoft the nickname "the Evil Empire" in the '90s and made it the central defendant in one of the longest-running antitrust lawsuits in the world. The European Union has also launched an investigation into the matter.
Meanwhile, Nadella can also claim personal success. Not only did the company's performances improve under his leadership, but he also accumulated significant personal wealth due to it. According to Bloomberg's calculations, since taking office, he has earned over $1 billion.
First published: 10:09, 26.07.23