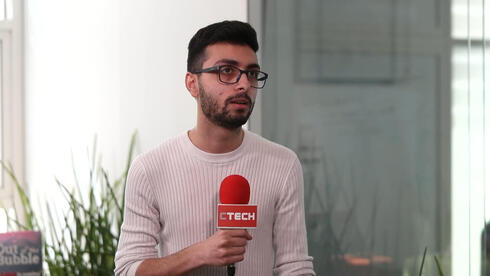 Out of the Bubble

Nazareth: A modern-day 'David and Goliath'
Mo Mitwaly, Mentor at Loop and Founder at Altooro, speaks to CTech about the Arab city and draws parallels to the biblical tale
"Since Nazareth is far away from the center, it gives the people here a different mindset and a different outlook on the tech industry, and I believe that this different outlook when combined with the other outlooks that exist in the center and the south can come up with some really great ideas," explained Mo Mitwaly, Founder at Altooro. Founded out of tech incubator Loop, in which Mitwaly is a Mentor, the company helps assess the talent of developers to give numeric and statistical values to their abilities.
"In Malcolm Gladwell's 'David and Goliath', he says that the reason why David beat Goliath was that he was so different, and he didn't have those abilities," he continued. "He could have that different outlook and different mindset... it's not the difficulties that we face, but it's that our different mindset gives us in some ways some advantages."
CTech joined Altooro at the Amdocs R&D Center in Nazareth to hear stories from the Arab community and how it overcomes the challenge of residing outside conventional tech bubbles like Tel Aviv.
You can watch the entire exchange in the video above.