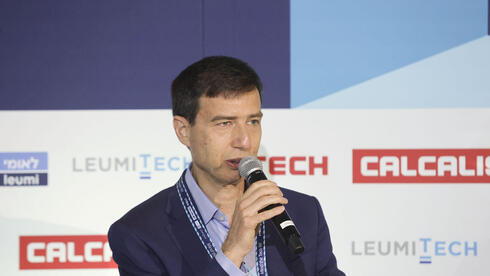 Mind the Tech NY 2022

Bank Leumi CEO: "Companies with a good product that solve difficult problems have a great opportunity"
In a fireside chat with Calcalist reporter Sophie Shulman at the Mind the Tech NY 2022 Conference, Bank Leumi CEO Hanan Friedman said that "there are many explanations for why Israeli companies are resilient. Israeli companies know how to be flexible and adapt themselves to changes and make quick and significant steps"
"New companies are facing a very big challenge and we are seeing companies understanding that nowadays it is more difficult to recruit more funds. However, companies with a good quality product that solve difficult problems will have a great opportunity in this challenging world," said Bank Leumi CEO Hanan Friedman at the Calcalist Mind the Tech conference in New York while discussing the pressing issues of the day with Calcalist reporter Sophie Shulman.
Are Israeli companies more resistant to the crisis than American companies?
"There are many explanations for why Israeli companies are resilient. Israeli companies know how to be flexible and adapt themselves to changes and make quick and significant steps."
Do you think we will see a rise in layoffs within high-tech companies?
"One needs to be precise about this. From what we hear most of the layoffs are non-technical workers and there is still a shortage of tech workers, engineers, AI people and other professions. It is good for companies to be lean and faster and have better performance."
How does the global macro situation affect the bank?
"In terms of financing the growing technology companies, the situation is almost normal. We give the startups credit with caution and work with Leumitech experts but check additional factors such as the flexibility of the company in the current situation and whether changes have been made in the strategy and focus on the company's product. Do they have a real product or just technology? And these are indicators for examining the future success of the company. "
You can watch the full interview in the video above.