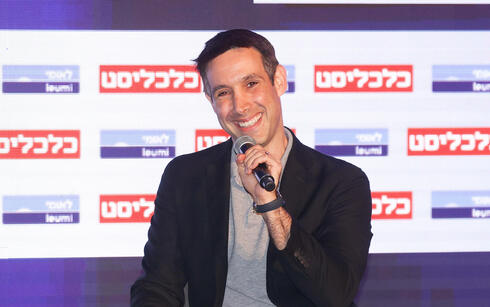 The National Economic Conference

"We are doing everything we can to allow more people to take holidays"
"The best tip I can give companies is to be sensitive and empathetic," Omri Morgenshtern, CEO of international tourism giant Agoda, told the audience at Calcalist and Bank Leumi's National Economic Conference
Omri Morgenshtern, CEO of the international tourism giant Agoda, addressed the allegations made regarding the company's unfair use of its power, the expensive vacations in Israel, and the efficiency of the industry. Morgenshtern was talking at the National Economic Conference sponsored by Calcalist and Bank Leumi.
We are experiencing global inflation and vacations have become very expensive, especially in Israel. Is it possible to lower the prices of vacations?
"We as a company do not benefit from rising prices. They rise from a bunch of reasons. We have a long-term relationship with customers so if holiday prices are too expensive - I do not gain long-term customers. We try to match prices."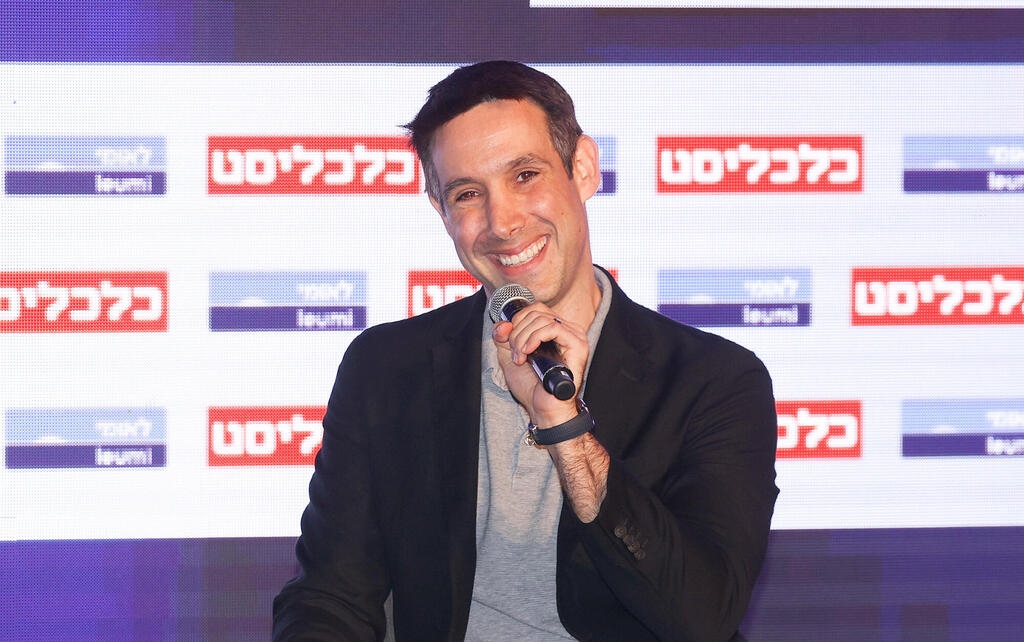 In Israel, it seems better to fly abroad than to be in Israel.
"The market is self-sustaining. This is an anomaly. The market will balance it. We are doing everything we can to allow more people to take holidays - even if it means not making money or even if we don't make any profit."
It is no secret that the company is owned by Booking and Expedia and is thus a duopoly. Some hotels claim that you use your power unfairly.
"Agoda is not owned by Booking. It is owned by a holding company that also owns Booking. In some markets we are significant. But, as opposed to the misconception that we do not want to work with a regulator, we really do like to. In fact, we go to a regulator, for example in Europe, and ask for regulation."
The complaint comes from hotels that claim you are suffocating them with the prices.
"We do not set the prices of the hotels. They do."
Your main market is in Asia. Is this a good time for the Asian market?
"Some people think that the Asian market is all the same, but that is not true, every country has a different strategy. The direction is positive but there are significant countries like Japan and Korea that have not opened. When they open there will be a boost to tourism. We are almost there, but we have not fully exited the pandemic period yet."
The tech industry is in crisis, do you feel it?
"As a tourism company, we felt the crisis two years ago and prepared for it. We feel the wind at our backs as far as coming out of the pandemic period more significantly than the winds of crisis."
You have an advantage over the rest of the tech industry because you have already become more efficient and laid off hundreds of workers. How do you go about such a move and how does it affect the conduct of the company?
"When Agoda's outgoing CEO was asked what the most difficult moment was he replied that it was the decision to lay off employees. The best tip I can give companies is to be sensitive and empathetic and compensate properly. We gave large compensation packages and helped those laid off find jobs elsewhere. When we felt the crisis was over - we hired a lot of them back. You have to give more than what the law requires."
Your background is technological. From what background should one come from to run a company that you have defined as tourism?
"Agoda is more of a technology company than a tourist company. Our vision is that all problems can be solved through technology. It's important to be attentive, to work hard, and that's something vital no matter what background you come from. In addition, you must be flexible, learn fast and adapt to the environment. I come from a technological background, but what I do on a daily basis is not related to technology."
In conclusion, do you have any tips for vacations or strong trends in global tourism?
"Any country that opens its gates to tourists in the post-pandemic period, you should arrive early - it's an opportunity to enjoy it before the masses of tourists flock there. Fly to Asia. Personally, I live in Thailand so I recommend to anyone who is not there yet to travel. You can get all kinds of vacations, everything from the highest skyscraper to beautiful beaches."
First published: 19:07, 11.07.22