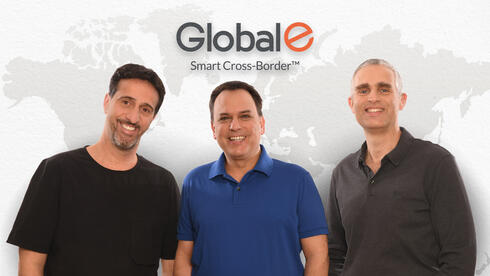 Global-e to acquire Borderfree from Pitney Bowes for $100 million
Borderfree helps retailers enter new global markets by localizing their domestic website in over 200 countries and territories
Israeli fintech company Global-e announced on Tuesday that it has entered into a definitive agreement with Pitney Bowes to acquire the global shipping and mailing company's Borderfree cross-border e-commerce solutions business for $100 million. Borderfree helps retailers enter new global markets by localizing their domestic website in over 200 countries and territories, simplifying compliance and regulations processing.
In addition, the companies said they will begin a strategic partnership and commercial relationship whereby Pitney Bowes will provide cross-border e-commerce logistics services to Global-e and its clients. In turn, Pitney Bowes clients will receive access to cross-border solutions on the Global-e platform.
Global-e acquired U.S. company Flow Commerce, a technology based cross-border e-commerce software solution for emerging brands, for $500 million, last November.
"This acquisition follows our strategy to support the global expansion of brands of all sizes in the most sophisticated way possible," said Nir Debbi, President and Co-founder of Global-e. "By partnering with Pitney Bowes and utilizing Borderfree's demand generation capabilities, Global-e will continue to enhance the value it brings to global brands looking to fully capitalize on their cross-border D2C channel. In addition, the acquisition will further cement our leadership as the end-to-end solution of choice for any size of merchant, from small and emerging brands all the way to the world's largest enterprise brands."
Global-e said Borderfree is expected to generate in excess of $40 million in revenues in calendar year 2022. The transaction is expected to close during the third quarter of 2022.