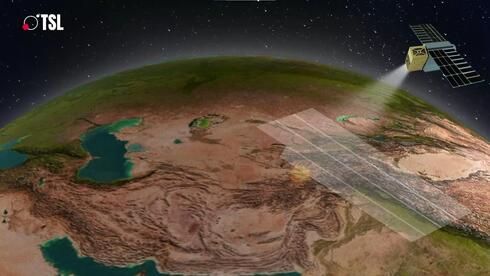 The tiny satellites detecting and helping put out wildfires
Using its remote sensing Earth Observation technology, Terra Space Lab is working to detect fires before they explode. "We want to detect environmental events, and enable people to do something about them right away," says CEO
Wildfires are spreading around the globe as climate conditions change. Dryer air, lack of moisture, a warming climate, and pollutants in the atmosphere are all contributing to the rapidly moving fires that are consuming forests and suburban dwellings. But one small Israeli space tech startup, Terra Space Lab, has a plan: to combat those fires before they explode by relying on remote sensing Earth observation technology from satellites to detect them early-on. "We started out with this idea to develop an early warning system for wildfires, and detect them as soon as possible to allow first responders to reach them faster, and suppress them before it is too late," Terra Space Lab CEO and co-founder Meir Chen told CTech in an interview.
When a fire erupts, he explained, there is a window of opportunity to start putting it out, and if firefighters reach that window in time, they are more likely to be able to extinguish a blaze. "However, past that point where it 'explodes', you reach a 'firestorm' - like in many California wildfires - and then you must wait until the fire consumes all the fuel material within it," he said. Once that stage is reached, a fire is believed to be past a point of no return, and millions of dollars in revenue are lost as the fire wreaks havoc on biodiversity and people's homes.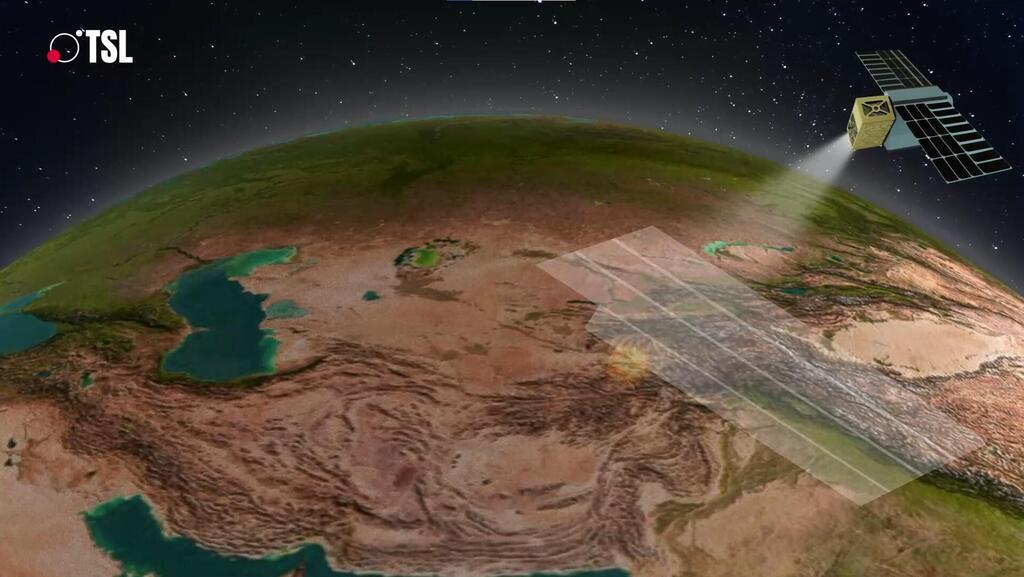 TSL, however, aims to use satellites to detect those fires right when they first erupt. And much earlier than typical government bodies, like NASA, or other weather detection companies can. "We want to be able to detect events within a time frame that allows people to do something about it right away. NASA and other companies detect fires way too late," he said.
When you throw several experts into a room, great things come into effect. Or so, the adage goes. Terra Space Lab was one of those creations, born from four veteran experts of the Israeli space tech industry: Moshe Shachar, who served in the Ministry of Defense's Space and Satellite Administration Unit; Alex Silberklang, the former CTO of GE Healthcare Ultrasound Global; Chen, who served for 25 years in the Israeli Air Force and Ministry of Defense, and later went on to manage the R&D sector of Israel Aerospace Industries' Space Division, and another undisclosed member. The company was founded in May 2020, in midst of a Covid lockdown, yet managed to pull together an extensive board featuring Hebrew University of Jerusalem experts Prof. Nir Shaviv of the physics department and Prof. Daniel Rosenfeld from the Earth Sciences Institute, who was also the only Israeli co-writer of the UN's sixth report on climate change.
The Earth-and-space experts plan on launching about 25 tiny CubeSats into space, each equipped with a sensor, which can scan large areas of the planet in real-time, and send a warning to first responders, including an image of a fire, and its precise coordinates. Those sensors can be used for many different objectives, explained Chen. "In addition to fire detection and monitoring, they can also detect greenhouse gasses, oil spills, measure forest biomass, and provide diagnostics of ice within clouds. We're trying to essentially serve as a global climate monitoring system." But the focus, at least for now, is on using those sensors to detect wildfires. And the reasons for its importance are abundant.
Terra Space Lab's infrared Earth observation system aims to cover a lot of ground, by using tiny satellites - which are both cheaper and simpler to produce. TSL plans on launching its own unique constellation of tiny nanosatellites - which are no bigger than a shoebox - that can cover a broader area and operate in real-time, while also relying on existing satellite data to better protect the environment.
"For environmental reasons, forests are one of the most important entities on Earth. They take up carbon dioxide from the atmosphere, and emit oxygen. When a wildfire erupts, these forests emit even more CO2, causing the globe to get even warmer," Chen explained. For that reason and others, forests need to be conserved. "We want to keep an eye on them, and supply these services to the forest industry, and introduce means of measuring biomass by using remote sensing from satellites to enable us to better protect those forests."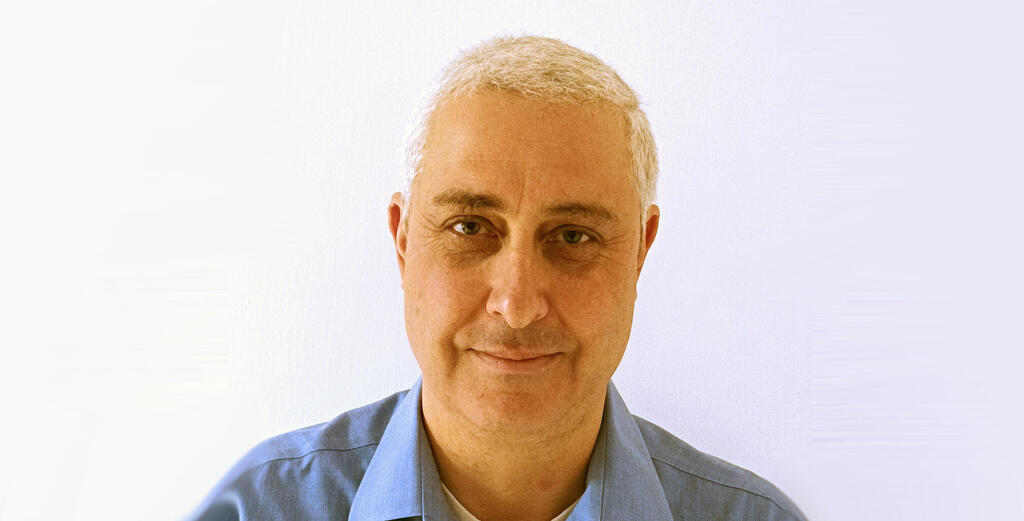 Having chutzpah, working in a balagan
TSL has yet to launch its own constellation, and that is pending its undisclosed fundraising round. In January 2021, the company held an undisclosed seed round, and also received part of the $6 million grant issued by the Israel Space Agency for space tech startups in December 2021. "It'd be nice to have the entire $6 million, but maybe next time," Chen chuckled. The company plans to launch its first demo satellites into space by 2023, and begin constructing its commercial constellation in 2024.
As a space tech expert and entrepreneur, Chen believes that Israel excels in this arena for a very interesting reason. "When it comes to technology, we have rules, we come up with ideas that unite several different disciplines, and run with an idea no matter what. We have that hardiness, that chutzpah. Living in the Middle East, we're also used to working in a balagan (hectic environment)."
To that effect, he believes that the Israeli space tech industry has emerged out of necessity for defense and protection. Israelis had few resources, and little technology or knowledge in this arena, but had an essential need to rely on satellite data to protect the small country's borders. "We've had to invent a lot of in-house technology here, because we can't rely on large, expensive launchers, but still have special defense needs. We started building smaller Earth observation satellites with very high performance capabilities, and this knowledge has helped us launch new startups that will take us to new levels in the future," he said.
Currently, the company has not disclosed its investors, but has employed subcontractors - whom, aside from its small seven-person team - work entirely remotely. TSL plans on growing once it completes its next funding round. And after that? "Time will tell," Chen smiled.