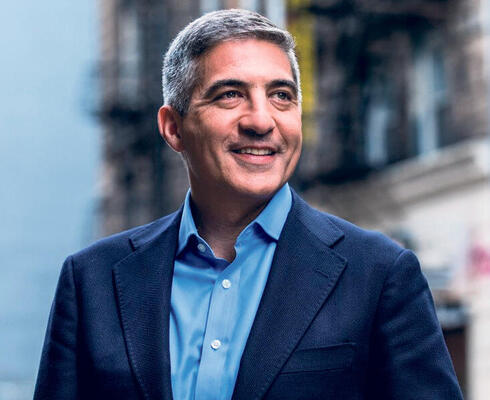 Payoneer eyeing return to profit through focus on larger SMBs
The fintech company's revenues in 2022 jumped by 30% to $627.6 million and it expects to cross $800 million this year
Israeli fintech company Payoneer, which was issued on Nasdaq in 2021, has appointed a new CEO and a new CFO and is moving to focus on more profitable customers. The company, whose technology makes it easier for small and medium-sized businesses to make payments, announced the new appointments at the same time as the publication of its strong financial report for the fourth quarter of 2022 and for the entire year. Payoneer's stock surged by over 13% on the news and the company's market cap increased to over $2.3 billion on Wednesday.
After nine months as co-CEO alongside veteran CEO Scott Galit, John Caplan was named as the company's full-time CEO. Galit, who served in senior positions at Payoneer for 12 years and led its IPO through a merger with a SPAC at a value of $3.3 billion, will remain on the board of directors. Bea Ordonez was named as the new CFO after previously serving as deputy CFO.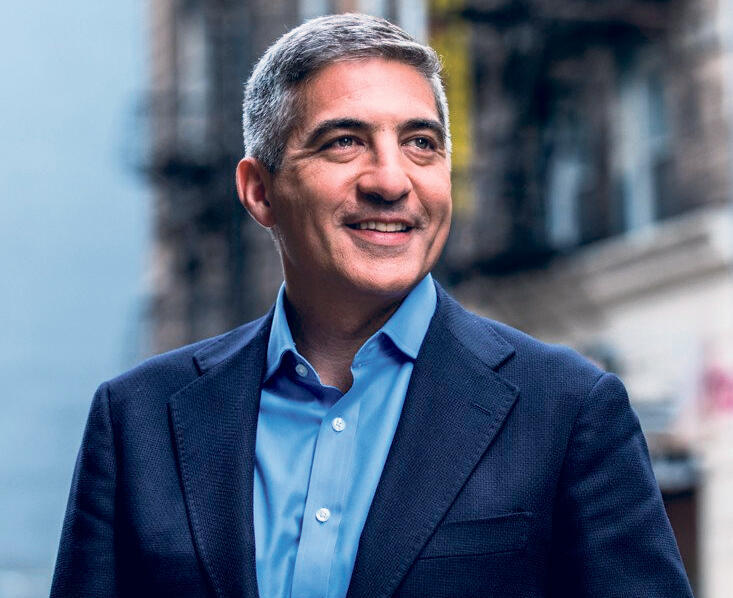 Although Payoneer registered a high growth rate of 33% during 2022, which is expected to be similar this year as well, in the spirit of the times it is trying to become more efficient and reach profitability. "In 2023, we will focus our customer acquisition strategy on larger, more profitable SMBs. We will also invest in our technology platform to accelerate our product delivery and serve more of customers' needs while driving increased operating efficiency," said Bea Ordonez, Deputy Chief Financial Officer and incoming CFO. "We expect our high value services, including B2B AP/AR, Commercial Mastercard, Working Capital, and Checkout, to continue growing faster than the overall business. And we intend to continue diversifying our geographic revenue mix to focus on high growth, high margin geographies."
Payoneer revealed that a quarter of its active customers generate the bulk of its revenue and profit. The company plans to more than double its adjusted EBITDA from $48 million last year to $120-130 million in 2023.
Meanwhile, Payoneer is still far from profitability and its operating loss in 2022 was $22 million compared to $30 million in 2021. The good news is that it is reducing its loss and improving its operational indices, and this after it was profitable in the first half of 2022 before returning to loss in the second half of the year.
Payoneer's revenues for the year jumped by 30% compared to the corresponding period to $627.6 million, despite a significant reduction in its operations in Russia. Income from interest from the half billion dollars in its account helped Payoneer to present an even more significant improvement in the bottom line with a loss of $12 million compared to a loss of $34 million in 2021.
Payoneer's forecast for 2023 is also good and assumes a growth of 28%, which will bring the company to revenues of more than $800 million, and this despite the cessation of activity in Russia and the region since the beginning of the Russian invasion of Ukraine. Payoneer stated in the reports that as of 2023 it no longer transfers payments to Russia, but continues to support its customers and employees in Ukraine.
Payoneer's optimistic forecast is based on the size of the payments and clearing market for small and medium-sized businesses, estimated by the company at $5 trillion, with 90% of it still based on traditional payment transfer methods. Payoneer's business model is based on collecting a commission from the payments made on its platform and it recently also launched a dedicated solution together with Mastercard, the usage of which is up 3-fold year-over-year and is at a run-rate of more than $1 billion in annual spend. Payoneer plans to invest $30 million dollars in the development of its platform this year and stated that it plans to continue to recruit personnel, mainly in the areas of development.