Riverside.fm nets $35 million Series B for remote recording platform
The audio and video recording service is used in the broadcast media, entertainment, and tech spaces with capabilities in producing podcasts, interviews, internal, and external communication videos
Riverside.fm, which has developed a remote recording platform, announced on Tuesday that it has raised $35 million in Series B funding led by Oren Zeev, with participation from Lachy Groom and Alexis Ohanian's Seven Seven Six. Riverside was founded by brothers Gideon and Nadav Keyson, who immigrated to Israel from the Netherlands, initially setting up a platform to record high-quality audio and video of remote conversations. They went on to develop an audio and video recording service used in the broadcast media, entertainment, and tech spaces with capabilities in producing podcasts, interviews, internal and external communication videos. Riverside was founded in 2019 and has raised $47 million to date.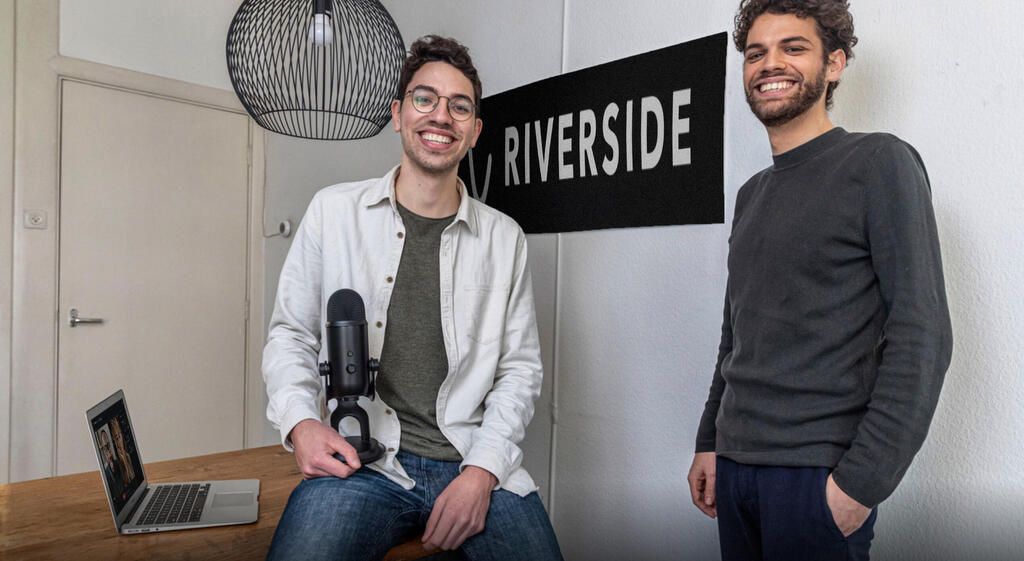 "I realized my dream of moving to Israel and now all of my brothers are also living in Israel and working with me," CEO Nadav Keyson told Calcalist. "Our team has grown to 100 people over the past year, with 50 of them in Israel. We have registered exponential growth. We have improved our audio quality and released a mobile application. We signed deals with leading companies like Pinterest and Netflix and have brought in one of Stripe's early investors."
Last week, Riverside became a partner of Spotify, announcing a new collaboration with the streaming giant's podcast platform Anchor making professional video podcast creation accessible to all podcasters on the platform. Additionally, Riverside will be available to use on iPad later this week.
Riverside works from a browser, web, or mobile application and the platform is now used by individual creators as well as enterprise customers including Guy Raz, Marques Brownlee, The New York Times, Fox Sports, Marvel, iHeartMedia, and Microsoft.