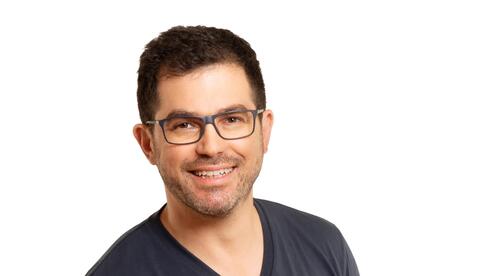 2022 VC Survey

Existing companies will "eat or be eaten" in 2023, says Pitango First
Managing Partner Eyal Niv joined CTech for its 2022 VC Survey series to explore options in the year ahead for tech startups
"We're definitely not sitting on the fence. This is the finest hour for Seed and Early Stage funds like Pitango First," said Eyal Niv, the firm's Managing Partner. "Now is the best time to start a business and build new companies, with opportunities like hiring great talent to having less competition for each segment top of mind."
Niv added: "For existing companies, 2023 is the year of eat or be eaten. We will likely see lots of M&As in the next year as public valuations keep plummeting," he continued. "The gap will have to be filled with meaningful businesses and companies will find a need to buy other great companies to continue their growth and fulfill their public valuations."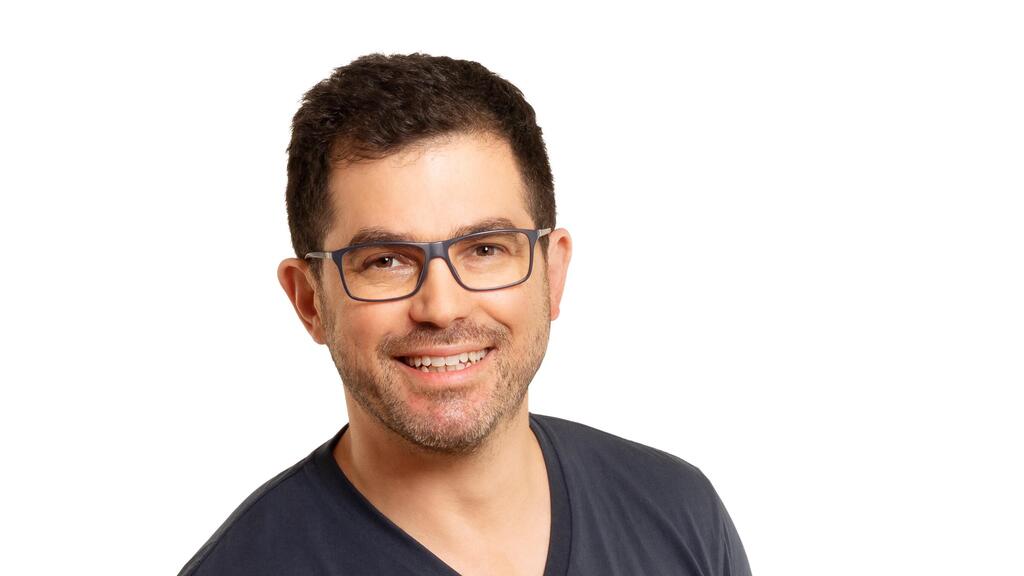 Name of fund/funds:
Pitango First
Total sum of fund
$2.8B AUM
Partners:
Chemi Peres, Co-Founder and Managing Partner, Pitango; Rami Kalish, Co-Founder and Managing Partner, Pitango; Eyal Niv, Managing Partner, Pitango First; Ayal Itzkovitz, Managing Partner, Pitango First; Yair Cassuto, Partner, Pitango First; Gad Huldai, Partner, Pitango First
Notable/select portfolio companies:
AI21 Labs, Optibus, D-ID, Iguazio, Graphcore, StreamElements, Nexite, Frontegg, PayEm, QuantumSource.
Niv joined CTech for its 2022 VC Survey series to explore options in the year ahead for companies in the tech space.
If 2020 was the year of the pandemic, and 2021 was the year of records, how would you define 2022 in the VC sector?
2022 was the year of AI. In 2022, AI took a sharp turn and became a proven segment now called Generative AI. 2022 was also the year of realization and back to basics, where businesses understood their need to go back to fundamentals and focus on efficiency, unit economics, and business metrics rather than growth at all costs.
Who are the big winners of 2022 and why?
The big winners of 2022 include companies that were disciplined and focused on fundamentals and efficiency. Additional winners include companies with cash on their hands that can continue to grow through 2023 and 2024 and raise their next round. Companies with a must-have product are positioned to continue to scale, alongside companies that are young enough to make a significant change and grow efficiently.
Who are the big losers of 2022 and why?
The big losers of 2022 include companies whose DNA emphasized growth over core business metrics and efficiencies needed to reconsider their strategy and become more disciplined in 2023, focusing more on budget considerations and efficient business growth
What do you expect in the VC sector in 2023?
We're definitely not sitting on the fence. This is the finest hour for Seed and Early Stage funds like Pitango First. Now is the best time to start a business and build new companies, with opportunities like hiring great talent to having less competition for each segment top of mind.
For existing companies, 2023 is the year of eat or be eaten. We will likely see lots of M&As in the next year as public valuations keep plummeting. The gap will have to be filled with meaningful businesses and companies will find a need to buy other great companies to continue their growth and fulfill their public valuations. Big startups will also have to act in the M&A scene in order to continue their rapid growth, either by playing in the acquisition game or maintaining it.
What global processes will affect (positively and negatively) the Israeli market?
On the positive side, inflation seems to be under control. That being said, the big question of recession in the EU & US is still out there and poses a very substantial issue for Israeli tech. The current situation in China will also have a big impact on the global economy.
How should different companies (large, medium, early-stage) prepare for the coming year?
Companies of all sizes should focus on their core business fundamentals, streamline costs and operations, and focus on profitability before growth. Now is the time to double down on existing revenue drivers, while investing time and effort into creating new ones.
What will be of the dozens of unicorns born last year?
The unicorns list will shrink and that's okay. I believe that the ARR metric and strong unit economics are more sustainable than valuation. Companies with ARR north of $100 million and a strong efficiency trend will be in a better position to hold on to their Unicorn status.
What sectors in high-tech should we look out for in the coming year - and why?
2023 is the year of Generative AI. Pitango First has been investing in AI since 2017, long before GenAI was coined as a sector's name. We'll also see significant activity in the ClimaTech, FoodTech, and HealthTech sectors as well.
HR: Do the layoffs, those that have already happened and those that are coming, help to fix in any way the distress experienced by companies over the past 2-3 years?
Layoffs are an unfortunate part of the business cycle in a changing economy. If there's a silver lining in layoffs it is the outstanding talent that is becoming available and can become core in new startups; one company's loss can be another company's gain.
Finout, Sepana, Quantum Source, Pitango First's notable portfolio companies
Finout
FinOps: Finout is a modern, self-service cloud cost management and observability tool that provides FinOps unmatched business context in cloud environments.
Founders:
Roi Ravhon, Yizhar Gilboa, and Asaf Liveanu
Founding year:
2021
Number of employees:
40
Explanation behind investment:
In a world where cash is king and everyone is growing at the same time, people need to understand their cost structure in a much better way. In fact, cloud usage is the second largest expense in hyper-growth companies whose infrastructure is becoming more and more complex as they scale. This means companies will have to be more accountable for their costs. Finout has the ability to help companies of all sizes to monitor, manage and reduce their usage-based costs in minutes without adding code.
Sepana
Web3: Sepana helps you to easily discover content, transactions, NFTs, DAOs, and people across blockchains and web3.
Founders:
Daniel Keyes and David Keyes
Founding year:
2021
Number of employees:
15
Explanation behind investment:
Sepana is looking to become the decentralized search network for blockchain and web3. Founders Daniel and David Keyes have already built search engines for dApps (blockchain app; short form of "decentralized app") like Mirror and BitClout. They now want to build the search network for Web3 that will index and provide semantic search for on-chain data, cross-chain data, and off-chain data for dApps. Sepana is one of First Labs' (Pitango First's Web3 Venture Lab) earliest investments in the Web3 space.
Quantum Source
Quantum Computing:
Quantum Source is at the heart of the photonic revolution
Founders:
Oded Melamed, Gil Semo, Dan Charash and Professor Barak Dayan
Founding year:
2021
Number of employees:
25
Explanation behind investment:
From its offices in Rehovot, Quantum Source is actualizing a breakthrough technology and developing a new type of quantum processor that is 50,000x more efficient than state-of-the-art implementations. This is Pitango First's third investment in the Quantum Computing space.