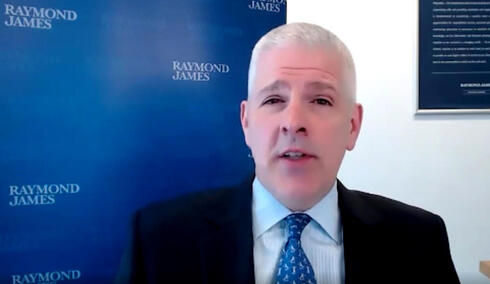 "The US stock market will rise close to its historic high by the end of the year"
Larry Adam, Chief Investment Officer at Raymond James, remains optimistic despite the pressure of the war in Ukraine and rising inflation. In an interview with Calcalist as part of the Sohn'X TLV conference, Adam said he does not think the US economy is facing a recession
The shake-up on Wall Street is in full swing, investors are looking for direction amid the tangle of uncertainty over the war in Ukraine and inflation across the Western world, but a conversation with Larry Adam, Chief Investment Officer at Raymond James can inspire optimism even in those who are gripped by fear. "It's true the S&P 500 has fallen 14% from its peak, but historically, when there is a 10%-20% drop the market tends to recoup these losses in about five months, provided no recession begins, and I do not think we are facing a recession. Therefore, the U.S. stock market will rise again by the end of the year and even return to a point that will be close to its historic high," Adam told Calcalist in an exclusive interview as part of the Sohn'X Tel Aviv Investment Conference, which is taking place for the second year in collaboration with Calcalist. The conference includes remote interviews with speakers from the world's largest and leading investment bodies.
The conference, which will benefit Silent Angels, the Israeli Rett Syndrome Association, will include six events hosting leading global investors, the first five to be held online and the sixth to be held in-person in June.
Advocate Shmulik Zisman, founder of Silent Angels, said, "My daughter Hadar was diagnosed with Rett Syndrome when she was two and a half years old. It was the hardest day of my life. A quick Internet search revealed that girls with Rett Syndrome will eventually reach the condition of one hundred percent disability, and death in their teenage years. I look at her, such a beautiful girl, like any other girl. But it turns out that there was a cruel and destructive mutation in her genes."
Zisman added that "one in 10,000 girls is born with Rett Syndrome, regardless of race or ethnicity. The syndrome is not inherited and can happen to any family in the world. The Israel Rett Syndrome Association works in collaboration with its corresponding organization in the United States. Over the years we have been able to cure model animals, and we are very close to clinical trials in genetic therapy for the girls themselves."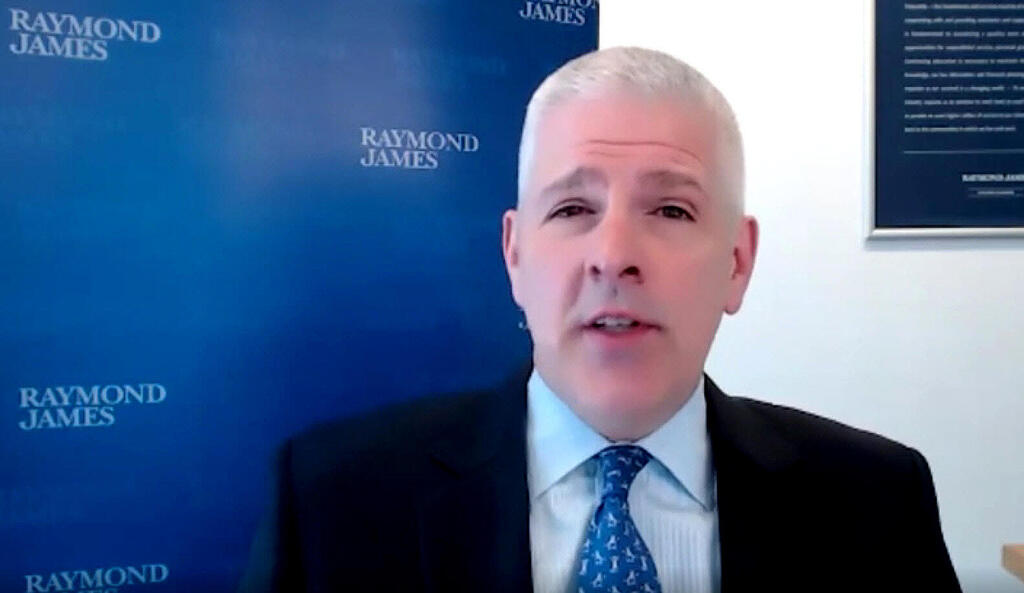 According to Dan Gillerman, former Israeli ambassador to the UN, chairman of Blackstone Israel and chairman of the conference: "Sohn'X TLV is unique in that it allows participants to succeed and at the same time also contribute to the society," Gillerman said. "You will succeed by learning, listening and receiving enriching information from the best people in the field, and you will contribute to society by donating all the proceeds to an organization that is active in finding a cure for Rett Syndrome."2(סי
We asked Larry Adam: Aren't you afraid of the impact of the war in Ukraine and the rise in energy prices that is hurting a lot of companies?
"No. The invasion began on February 24, and if you look at the market's performance now it's already looking beyond the unfortunate events. The S&P 500 has risen more than 8% since then. Many people would expect international stock markets to go down. They went down, but they made up for their losses. The bond yields went down in search of protection, and now they are 40-50 basis points higher than they were on the day of the invasion. Gold also returned to a price of less than $2,000 an ounce. My point is that in many cases, when there are events of this kind, there is an automatic response to them, but over time these reactions tend to pass, and the market has started to rise, especially the capital markets."
What about the Fed's rising interest rate route, the second event affecting investors. How many more raises beyond that of March are you anticipating?
"That's the big question for the market right now. It's very important to see how quickly expectations have changed about what the Federal Reserve plans to do this year. If you recall late last summer, there was no expectation that interest rates would rise this year and now the expectation is for nine raises this year and three more times next year. That is, we will move from the situation we are in now, where the interest rate is 0.25% to 3%. I think it's too aggressive and the interest rate will only go up to 2-2.25%. There are two reasons: the first is that if you go back to 1980, in each of the interest rate tightening cycles, one after the other, the next peak in the interest rate was lower and lower. If you examine this trend it will bring you to this number of 2-2.25%. The second thing we rely on is the fact that the U.S. economy, and in fact the global economy, has become much more sensitive to interest rates than in the past. Here in the U.S., for example, mortgage rates have risen to 5%, corporate bond yields, mainly from smaller companies, are higher than 6% and these are things that could slow down the economy. Another reason for our lower interest rate forecast has to do with supply chains where we see early signs of relief. The amount of cargo and shipments that have accumulated is decreasing, delivery times are decreasing, inventory levels are now as they were before the pandemic and as a result of all this, a decrease in transport prices is beginning, both by sea and by land."
What do you think about commodity prices? Do you think that even there the hardest part is already behind us?
"The longer they stay high, the higher the likelihood of a recession starting. When it comes to energy prices specifically, we think oil prices have probably already peaked. As time goes on, if there is a ceasefire of some kind, or a peace agreement, oil prices will return to the $90-95 a barrel level. However, there is no doubt that this is not a return to the level below $80 that we saw before the crisis in Ukraine, because a large part of the sanctions on Russia will probably remain in force even after any ceasefire that is formed. When it comes to agricultural commodities, that's a different story. And I think this is a very important time of year, when, for example, Ukrainian farmers have to sow their crops, because if they do not, it could lead to more shortages in commodities like wheat since Ukraine is Europe's 'breadbasket'."
Overall, you are quite optimistic, even though investors are troubled by signs of an impending recession, such as the reversal of the yield curve that usually heralds this.
"We respect what the yield curve signals and in the last six recessions there has been a reversal before, but we are not bothered by it. A yellow flag has been raised over the U.S. economy, but the economy needs to be examined in depth and all the indicators we tend to look at show that the economy continues to be strong. I really like the index of withholding tax because it shows the tax payments of the companies on a weekly basis. These are higher today than ever before and growing at a rate of 20% per year, this shows that the labor market is healthy and more importantly that the American consumer will have money to spend. Another interesting index is our real-time mobility index, which examines hotel room bookings, restaurant reservations and airport activity. There is a jump in everyone of those and this means that consumers are becoming more active and consuming more. Against the background of all this, we expect the American economy to grow by 2.5% this year, after lowering the previous forecast of 3.5% following the war between Russia and Ukraine."
Returning to the war and sanctions, to what extent will the cessation of activity in Russia affect American companies and how will this be reflected in the financial statements?
"We will see updates from companies regarding the impact of events in Russia, but it is worth remembering that most companies in the S&P 500 have relatively low exposure to Russia and Ukraine so I do not expect a significant impact. What's more, if there's a quarter where you can talk about these effects without bearing the consequences from investors, it's this quarter. I think that in addition, the upcoming reporting season will be quite good, including in the high-tech sector, which has been hit harder on the stock market in recent months."
In conclusion, what are your recommendations for an investment portfolio in a tumultuous 2022?
"We still prefer stocks over bonds, within stocks we prefer the U.S. and within the U.S. the more cyclical sectors like energy, finance and industry. Our more defensive sector is healthcare. At the international level we are optimistic about Asia because with the end of the closures in China, growth will continue to be rapid and inflation in Asia is less aggressive than the rest of the world, which gives the central banks there more flexibility. In our estimation, China may even lower interest rates."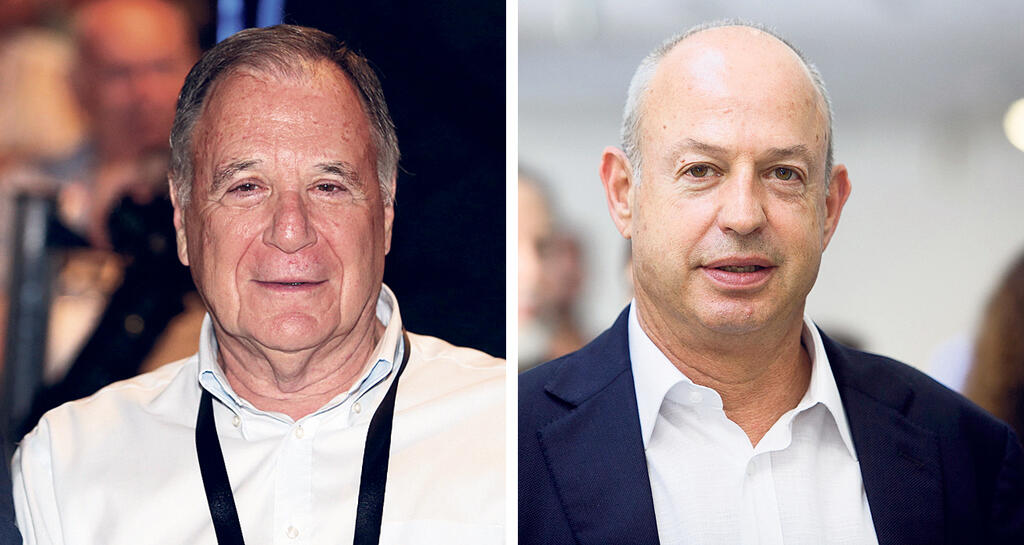 Rett syndrome is a non-hereditary neuro-developmental disorder that occurs mainly in girls (about one in 10,000 girls' births). The syndrome is characterized by normal development in the early stages of life, followed by a variety of disorders: loss of speech, loss of hands use, walking disorders, irregular breathing, and indigestion. Despite the difficulties they face, girls with Rett syndrome have smart and expressive eyes. They make contact with their surroundings with their eyes. They are active, vital and full of joy of life, and for this reason they are fondly called around the world "Silent Angels".
Donations to Silent Angels can be made at the following
link
.