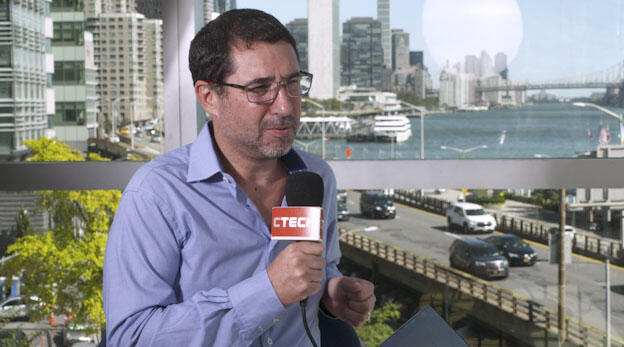 CTalk

"The banking industry isn't here to kill fintech"
Stuart Cook, Chief Digital Product Officer at Valley Bank, was speaking to CTech during Calcalist's Mind the Tech Conference in New York
"When I first came to the U.S. 15 years ago there were 15,000 institutions. Now there are roughly around 10,000 institutions. So there is a lot of consolidation in the market and a fight for survival. Either you grow as a bank or you are acquired. So for banks to grow they have to do something different," explained Stuart Cook, Chief Digital Product Officer at Valley Bank. Cook was speaking to CTech during Calcalist's Mind the Tech Conference in New York.
"The banking industry isn't here to kill fintech. The challenge for banks is that they have been here for a long time and they are used to working in certain ways and those ways haven't changed since the 1980s. It's almost like going into a time machine sometimes when you go into some of these banks. When you are in a fintech, you don't work like that. You are very focused on the customer problem and are very focused on creating a solution and you are working in a very iterative fashion. You are moving at speed. It's not banks killing fintech, it is the cultural difference."
You can watch the full interview in the video above.