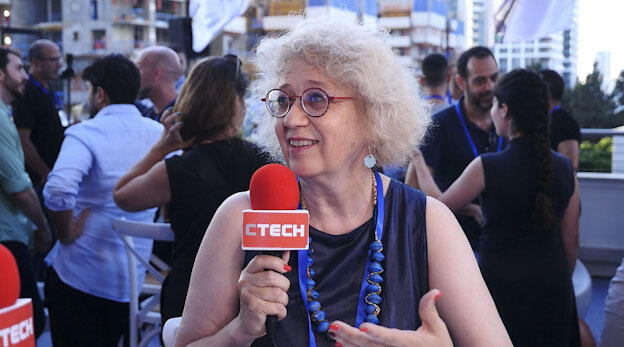 CTalk

"The world of ESG is still a bit of a murky waters environment"
Cecile Blilious, Head of Impact and Sustainability at Pitango Venture Capital, discusses the importance of impactech for the benefit of the planet
"The world of ESG is still a bit of a murky waters environment. Things are unclear, regulations are unclear, things are very much in the making," said Cecile Blilious, Head of Impact and Sustainability at Pitango Venture Capital. "For people who are used to working in a very clear environment of benchmarks and rules and regulations, it is kind of confusing. It might be hindering the ability of funds to actually dive deeper."
Blilious joined CTech at Calcalist's Work After Work event to discuss some of the ways that companies can adopt ESG strategies and improve the impact they have on the world. According to her, Pitango is one of the first VCs in the world to adopt ESG and impact and sustainability into its core operations.
"It is not always clear how you measure impact and how you actually integrate metrics into your business in a way that can prove that the impact you intended to have is actually happening," she continued. "That's another big question that has been a bit of a show stopper. To me, if you wait until everything is perfect, we might not have a planet to live in - or certainly have too many social differences that will really lead the world to be not a good place to live in."
By helping companies operate through an ESG lens at the start of their lifecycle, VCs like Pitango can help speed up some of the work that should have started many years ago. "We shouldn't wait until everything is perfect. We should really strive to get whatever we can to get the companies to be better, do better, and be accountable for how they manage themselves as companies through the ESG lens," she said.
You can watch the entire exchange in the video above.