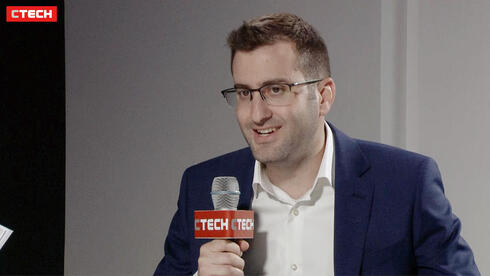 CTalk

"Technology is what we do best," says Plus500 CEO
"The trading world is always changing and is very dynamic but we offer everything," noted David Zruia in an interview with CTech
"We are a tech company. Technology is what we do best. Our technology is focused on the area of CFDs and other financial instruments," explained Plus500 CEO David Zruia, speaking to CTech during Mind the Tech London 2022 last week.
Plus500 is Europe's No. 1 CFD trading platform and also offers a variety of trading services in contracts for difference, in more than 2,500 financial instruments. Plus500, which was founded in Israel in 2008, is publicly traded on the London Stock Exchange and had a market cap of over $1.4 billion as on Friday.
"For us the nice thing is that we offer trading in a variety of categories and instruments. Trends always change according to what's relevant in the market so during Covid it was commodities and later shares and recently it is crypto again. The trading world is always changing and is very dynamic but we offer everything."