From $3 billion to $300 million in one year: Cybereason's hard landing
The Israeli cybersecurity company, which in 2021 was on the verge of an IPO at a $5 billion valuation, has experienced a year from hell, including the removal of the CEO, the dismissal of hundreds of employees, and a dramatic drop in valuation
The story of Cybereason illustrates a challenging and painful process that has been taking place in the Israeli high-tech industry. After being on the verge of an IPO in 2021, Cybereason has since seen its CEO resign, hundreds of employees get laid off, as well as effectively get taken over by its main investor SoftBank, all while experiencing a 90% drop in value.
Established in 2012 by CEO Lior Div, Yonatan Striem-Amit, and Yossi Naar, Cybereason competes with companies such as Crowdstrike and SentinelOne, offering a variety of services including ransomware protection and prevention of malware attacks. While less dominant in the U.S. market, Cybereason has been particularly successful in Japan due to its connection with the Japanese SoftBank.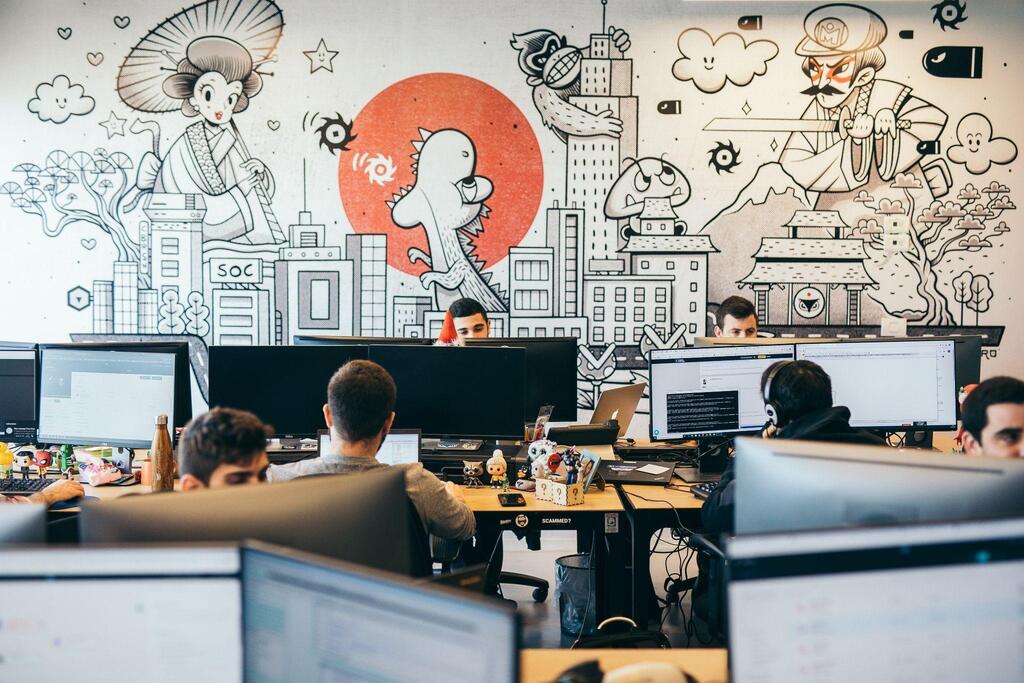 Cybereason's technology enables the display of a complete picture of a cyberattack on one screen instead of through hundreds of different alerts. With the help of the large amount of information collected in real time, the product identifies suspicious behaviors and presents the sequence of events in a simple and intuitive interface. The platform allows organizations to continuously monitor their various systems, as well as identify, investigate, isolate and stop attacks before damage is done to the organization.
Throughout its 11 years of operation, the company has raised $850 million, with the main investor being SoftBank. A significant achievement for the company was the company's funding round in 2021, in which its raised $325 million, led by former U.S. Treasury Secretary Steven Mnuchin's investment fund Liberty Strategic Capital. Neuberger Berman, Irving and SoftBank also participated in the round. The company was ultimately valued at approximately $3.1 billion and even filed a prospectus for an IPO that year, expecting a valuation of $5 billion.
However, the economic turmoil of 2022 caught the company by surprise and changed this trajectory. Amidst a global economic downturn, Cybereason, which at its peak employed about 1,500 workers, was forced to concede that it had over-hired employees, at very high wages. What's more, SoftBank, which was hit hard by its massive investment in WeWork, made it clear to all companies in which they invested that they would need to make immediate and massive cuts. Cybereason has since carried out two large rounds of layoffs, parting ways with a total of more than 300 employees, in addition to further significant cuts.
Earlier this month, it raised $100 million from SoftBank and Lior Div announced that he was resigning as CEO, and would be replaced by Eric Gan, a SoftBank executive with deep knowledge of the company. Div said that the company had enjoyed an excellent final quarter and that he was resigning because the time had come for a new venture. However, according to a Delaware stock authorization form first noticed by Nasdaq Private Market and reported by Axios, the new Series G shares were sold at a price more than a 90% lower than the round in 2021, meaning the company is now being valued at between $300-400 million.
An analysis of the company's numbers reveals the real reason for the decline in value. At its peak, the value of the company was estimated at about $3 billion, 30 times its revenue of about $100 million. This may have been a fair calculation during the tech bubble, but not during the recession with mounting interest rates and an unforgiving investor in SoftBank.
Even after having to lay off about 300 of its employees, the company still has about 1,000 employees that it needs to pay salaries to, and the postponement of the IPO led it to raise funding at almost any cost. In its recent $100 million round, the company actually adjusted to the new multipliers that stand at single-digits of 5 or 7 on revenue.
Following the disclosure of the company's drop in value, Cyberseason's new CEO Eric Gan responded that the value of the company is not important: "At this stage, the shareholders also agreed that the valuation is not really relevant, in light of the focus on promoting Cyberereason," he said. "The company completed a real funding round, in accordance with its goals, and raised no more than it believes it needs, thus limiting the dilution of its value."
Nevertheless, if SoftBank feels that Cybereason has no future, a sale at a loss could potentially mark the end of the company's journey.