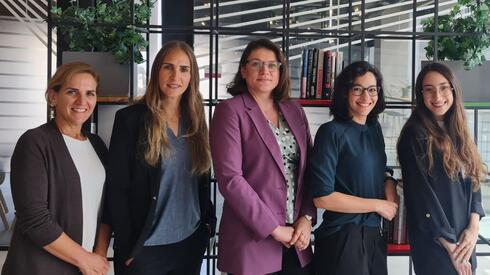 FemTech

Nevia Bio is using AI to early detect "silent killer" ovarian cancer
Co-founder and CEO Dr. Inbal Zafir-Lavie spoke to CTech about Nevia Bio's mission to democratize preventative medicine and make ovarian cancer screenings accessible to all
"It was two years after my sister died from colorectal cancer," says Co-founder and CEO of Nevia Bio (formerly Gina Life) Dr. Inbal Zafir-Lavie. "She had this pain in her belly and they didn't take her seriously. When we started to press, and insist on examinations and tests, it was too late. After four years she died from it."
It was at this time that Dr. Shlomit Yehudai-Reshef approached Zafir-Lavie about a "crazy idea" to analyze vaginal secretions for early detection of ovarian cancer. "I was deep in my grief, and I thought, this is something that could help me not get over my grief, but learn how to live with it," says Zafir-Lavie.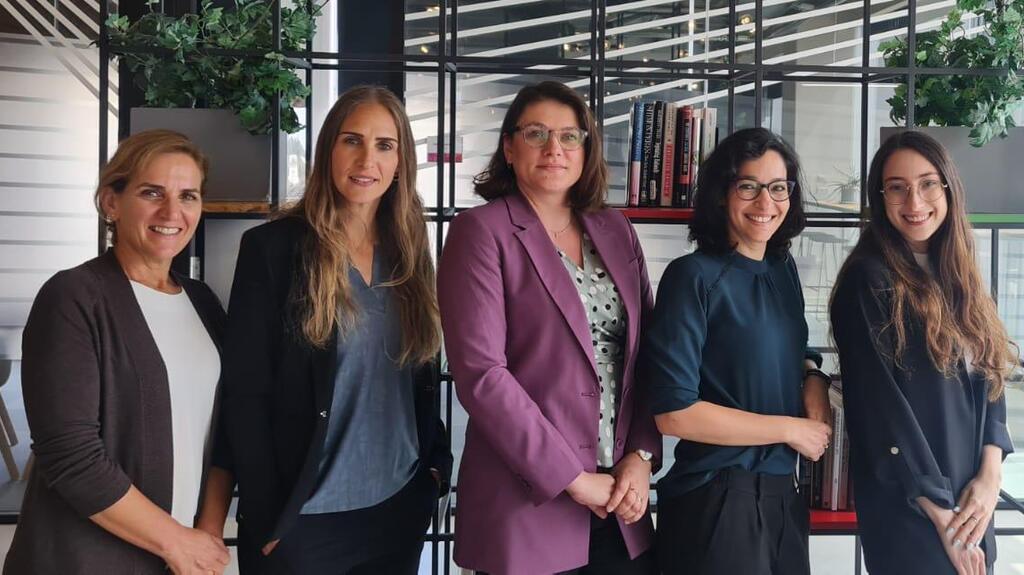 Zafir-Lavie, a scientist whose focus was on cancer research and who has a background in pharmatech, and Yehudai-Reshef, a researcher and Director of the Clinical Research Institute at Rambam Hospital, joined forces to found Nevia Bio in 2020. Using a machine learning model, they can analyze vaginal secretions for early detection of ovarian cancer. Zafir-Lavie explains that this is the closest they can get to the ovaries without a painful or invasive surgical procedure.
75% of women are diagnosed with ovarian cancer at stages 3 or 4, resulting in extremely poor survival rates. Symptoms only develop by the time it is too late to effectively treat the disease. As a result, survival rates are between 5-20%, which is why ovarian cancer is known as the silent killer.
There are no approved efficient early detection tests for ovarian cancer on the market, and current technologies rely on blood tests, which Dr. Zafir-Lavie says, detects the disease far too late. "Ovarian cancer is detected in the blood only during stages three and four. It can take a half a year for a woman to advance from curable stage two to deadly stage three. Before then, the cancer won't be detected via ultrasound or blood tests, and doctors will send the woman home. Six months later, she'll be in stage three, and it will be too late."
Zafir-Lavie says that their goal is for this test to be used by healthcare providers, and for regular screenings to be incorporated, but eventually they would like women to have access to it independent of their healthcare provider.
"The vision is to have a home-use test like a COVID test that can be used to indicate several diseases in women's health," says Zafir-Lavie. "We want women to be able to order the kit online, off of Amazon. She won't have to go to CVS or wherever. It's going to be so simple."
Nevia Bio's goal is to democratize preventative medicine and make it accessible and affordable to every woman. "Especially in the U.S. there are women who cannot afford to visit their OBGYN, as well as the costs of travel. And if there is something wrong and they need an ultrasound, they need to see a gynecologic-oncologist, that's also expensive. So, we want to reach these people."
Currently, Nevia Bio is in the process of initiating a U.S.-based clinical trial and is pursuing FDA approval. They also have plans to use their technology to detect other diseases, specifically endometrial cancer.
"For me, it's a mission," says Zafir-Lavie. "If we detect the disease early, then women will receive treatment earlier. I feel every day when I wake up that I'm doing something that will help other women and may save their lives."