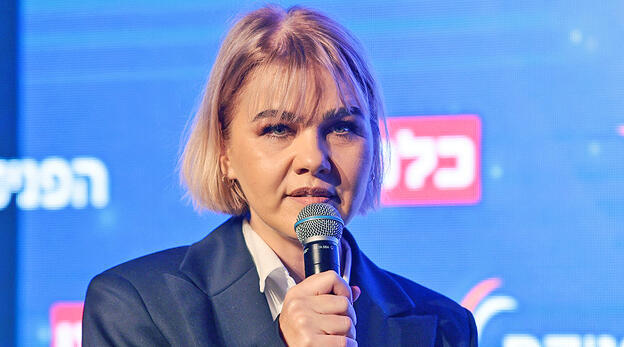 Nespresso Israel CEO: "Our recycled coffee grounds are being recycled into shoes"
Sonia Nastase said at Calcalist's 2023 Forecasts Conference that the company has set up an innovative robotic logistics center which is now in a pilot to serve Tel Aviv and makes deliveries to customers within 90 minutes
"What are you doing to improve?" Nespresso Israel CEO Sonia Nastase was asked by CTech's Noa Gadot during Calcalist's Forecasts conference on Wednesday.
"The customer is at the center of everything we do," Nastase responded. "What we are trying to do is to offer a high level of service and attention to every customer. It doesn't matter if they are purchasing at the boutique or the website. And we also have B2B teams focused on the business sector. We are trying to do this quickly and easily.
"We currently have a pilot program with a company called 1MRobotics. We've set up an innovative robotic logistics center which serves Tel Aviv and makes deliveries to customers within 90 minutes. This is one of the ways in which we are trying to offer the best services possible."
What is the future of Nespresso's customer service?
"In the next year we plan on launching more new types of coffee. We have announced in some markets the launch of biodegradable capsules that are based on paper. We will also provide customers in some markets with more lifestyle products, like functional coffee, such as coffee with vitamins, or stronger coffee. We will also offer new capsules that are similar to filter coffee, which fits Israeli taste.
"We are also working on technological innovation and recycling. For example, we are partnering with a company that is manufacturing shoes from recycled coffee grounds. We are looking at global trends and products that can help customers feel better. People care about companies that do good and we are also focused on wellness.
"We have noticed that people want to be in control of the products they purchase. So we are offering customization to almost every customer. Partnerships are important to us. They really make a difference and customers can also come to us and suggest ways for improvement."