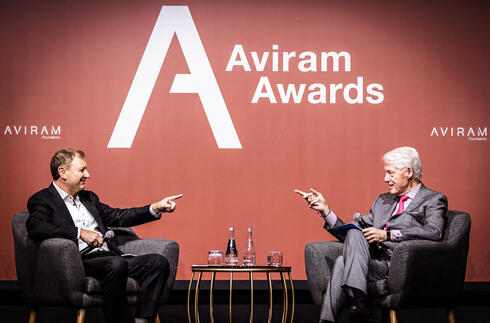 QD-SOL wins Aviram Foundation startup competition in Morocco
The Israeli company fights climate change by developing technology to produce green quantum hydrogen. Second place went to Israeli startup Carbon Blue, which removes CO2 from oceans instead of the atmosphere
Israeli startup QD-SOL is the winner of the Aviram Awards competition of the Aviram Foundation in cooperation with Forbes. The win was announced in a celebratory ceremony in Marrakesh, Morocco, in the presence of entrepreneur Ziv Aviram, former U.S. President Bill Clinton, King Hassan's adviser Andre Azoulay and local businessmen and officials.
QD-SOL, under the management of CEO Gil Davidman, is fighting climate change by developing technology to produce green quantum hydrogen. The technology utilizes solar energy to produce green hydrogen from water - without the need for electricity, making it a sustainable solution for industry and the environment. QD-SOL will receive a prize of half a million dollars, professional support from Aviram, as well as media support from Forbes.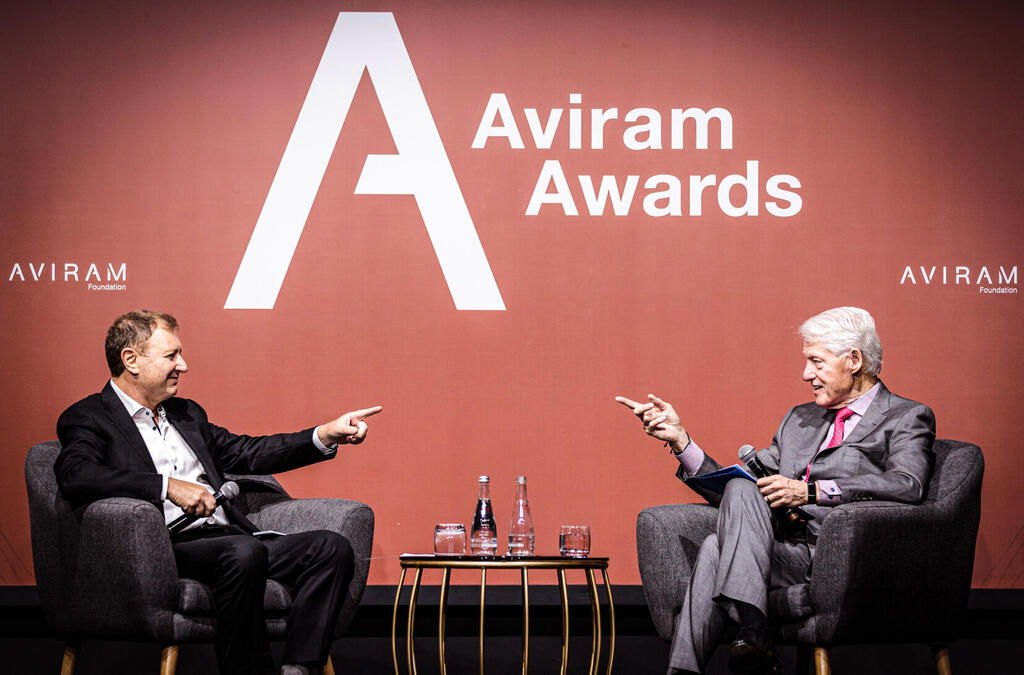 Second place was won by Israeli startup Carbon Blue, managed by CEO Dan Daviri, which is developing a solution to remove carbon dioxide using a unique method from the oceans instead of the atmosphere. Third place was awarded to Morocco's Deepecho, which uses artificial intelligence to assist ultrasound technicians with minimal training in advanced ultrasound video diagnostics. The purpose of the company's product, headed by founder and CEO Yosef Bouyakhf, is to prevent birth defects and provide a response to premature birth.
The company that won second place was awarded a prize of $100,000, and third place was awarded a prize of $50,000.
The Aviram Awards is an annual competition organized by the Aviram Foundation in collaboration with the global magazine Forbes for startups and entrepreneurs from the Middle East and North Africa, who work to improve life through business, innovation and technology.
This year, over 780 entrepreneurs and companies from Israel, the United Arab Emirates, Bahrain, Saudi Arabia, Egypt, Morocco, Algeria, Tunisia and Jordan registered for the competition. The competition dealt with solutions that contribute to humanity in a variety of fields, including health, environment, sustainability, education, transportation, reducing gaps, and community.
The competition takes place in accordance with Aviram's vision, according to which the use of innovation and technology is a tool to change reality.
Aviram is a co-founder of Mobileye which was acquired by Intel. In addition, he is a co-founder of the OrCam company, which develops products designed to help the blind and visually impaired.