Former Mossad Director Tamir Pardo Joins Medicinal Cannabis Startup Cann10
Founded in 2015, Cann10 manufactures its own pharma grade CBD and THC based products, including oils and inflorescence, under the brand name Cannareet
Former Mossad Director Tamir Pardo is the latest in a string of former Israeli public officials to catch cannabis fever. On Thursday, Israel-based medicinal cannabis company Cann10 Ltd. announced it has appointed Pardo as its chairman.

For daily updates, subscribe to our newsletter by clicking here.

Earlier this month, Yaakov Peri, former head of Israeli security agency Shin Bet, joined CANN-IL, a newly formed medical cannabis research company, as president and partner. Last month, former Israeli Chief of Staff Dan Halutz was appointed chairman of medical cannabis company CFR. Former Israeli prime minister and Chief of Staff Ehud Barak is the chairman of InterCure Ltd., and former prime minister Ehud Olmert is an advisor to and an investor in Univo Pharmaceuticals Ltd.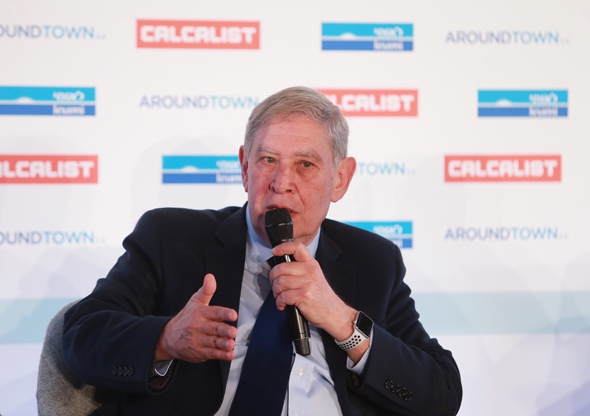 Tamir Pardo. Photo: Orel Cohen

Founded in 2015, Cann10 manufactures its own pharma grade CBD and THC based products, including oils and inflorescence, under the brand name Cannareet.

Cann10 has recruited Pardo primarily to lead its overseas activities by strengthening its foreign relations, creating international partnerships, and raising new investments from financial institutions and private investors, the company said in a statement.

This is not Pardo's first kick at the Israeli startup can. Following his retiring from the Israeli intelligence agency after 35 years of service in 2016, Pardo co-founded XM Cyber, a cybersecurity startup that develops a cyber threat simulating platform dubbed HaXM.